11/4/1934 – 8/1/2014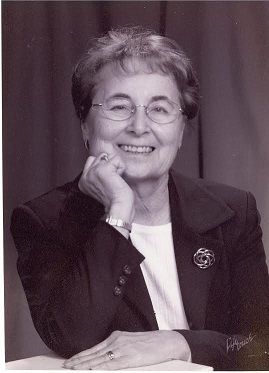 Helen Matekel was a farm girl turned city planner who made a remarkable transition, starting life on a remote farm without electricity and eventually becoming a successful and engaged member of Seattle's progressive political community.
Helen Matekel was delivered by a midwife to Slovenian immigrant parents in a farmhouse near Trenary in the Upper Peninsula of Michigan in 1934.  The youngest of five children, she enjoyed an impoverished but free-ranging childhood with her brother John until her mother died when she was 9 and she went to live down the road on the farm of her Aunt Jo and Uncle Frank Praznik.  She excelled in school, serving as valedictorian for her high school graduation (in a class of 9) and becoming the first student from Trenary High School to go on to the University of Michigan.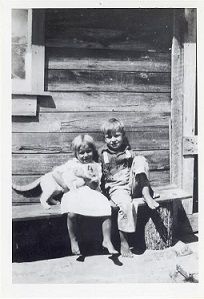 She spent a number of years as a physician's wife near suburban Normandy Park, raising her three children, but her deeply held beliefs about social justice and her strong inner compass lead her to seek ways to improve her community.  She became active in the Highline League of Women Voters, joining the Board and editing the newsletter, then returning to school to take courses in public administration.  First as a volunteer, and later in paying jobs, she worked with government agencies and community non-profits in the fields of public health, social services, and environmental sustainability.   
She experienced the camaraderie and heartbreak of Marvin Durning's 1976 gubernatorial race and 1977 Congressional campaign, serving as office manager for the congressional campaign. Following her 1977 divorce she moved into the Wallingford neighborhood in Seattle, where she served as precinct captain for the (then) 32nd District Democrats, hosting caucuses and other events in the living room of her Craftsman home. She worked on the first political campaign of Frank Chopp, now Speaker of the Washington State House of Representatives.
She served as Executive Director of the East King County Council of Social and Health Services and the Northwest Fund for the Environment, and also at Group Health Cooperative.  She worked in the planning office at Pacific Medical Center and spent ten years as a planner in the Solid Waste division at King County.
Her interest in sustainable waste disposal was not just a job: she was committed to recycling long before it became common, creating a fire hazard with five-foot high stacks of newspaper in the furnace room in the 1960s that then had to be carted to the transfer center in the back of the Buick station wagon. All three kids were also trained early on in cleaning and smashing cans for recycling.  In later years she routinely recycled old calendars by making multi-colored envelopes, and haunted yard sales with her daughter Carol.
She was an avid reader, checking dozens of books out of the library and tracking the hundreds of books of fiction and non-fiction that she read, and participating in a long-running book group.  She was a member of Friends of the Seattle Public Library, donating books to and working at the annual book sale – and always taking more home.  She was also a believer in public transportation, dragging her youngest daughter to a rally for better suburban bus service (Forward Thrust) in the 1970s and sending her children on transit adventures at a young age.  She combined these two interests in 2008 when she used the bus to visit every branch of the Seattle Public Library as part of the Library's Passport contest, getting the library's special passport stamped at each.
She grew vegetables and flowers, collected and polished rocks, and enjoyed folk music.  She also travelled, going to Italy by herself and trying her hand at white-water rafting in the Northwest.
While a serious woman interested in world affairs and addicted to NPR and the PBS Newshour, she enjoyed the company of close friends, attending theatre, sharing meals and political discussions, and laughs. She never remarried but shared her home with a succession of much-loved dogs, then cats, including Tibby, Topsy, Pepper, Sasha, and Jetta, as well as foster pets.  Following her retirement in 2001 she volunteered at the Seattle Animal Shelter and was appointed to its Board by the Mayor and City Council.   
She was diagnosed with rheumatoid arthritis while still in her 40s and grappled with this debilitating disease and related problems the rest of her life. She also struggled with depression, but turned that into an interest in mental health issues.
She is survived by three children, her sister Mary of Munising Michigan, and her cat Jetta.  Her son Richard is a resource economist in Davis to whom she passed on a love of ferreting out the truth and interest in the environment; daughter Carol is a Highline District school teacher to whom she passed on a strong commitment to public education; and daughter Barbara is an official at the US Department of Transportation, to whom she passed on her passion for public transportation. To all she passed on a devotion to public service and volunteering.  She is also survived by three grandsons, Erik, Thomas, and Jake.  We're waiting to see how her influence plays out in their lives.
Helen Matekel was a member of the University Unitarian Church of Seattle, where she served on the Art committee and provided morning coffee service.  A memorial will be held at the church at 4:30pm on Monday, September 22nd. In lieu of flowers, the family requests donations to the Seattle Animal Shelter.
---
Comments
Very nice memorial Barb & Carol. I'm sure you will miss her very much. Nat
---
Lovely epitaph for such a caring person. Hugs to you all. Erica
---
Helen was proud mother and a committed social activist. She also was a wonderful friend. She is greatly missed but dearly remembered. Her obituary is a wonderful testament both to her life and to the love and respect she received from her children.   Martha Dilts
---
I met Helen in 1982 when we both worked for environmental organizations that shared office space in Pioneer Square. I remember fondly many pleasant hours we spent over the years chatting in the wonderful kitchen of her Wallingford home and later in her condo. She loved my chocolate bread pudding, and I enjoyed making it for her every year on her birthday. We shared an interest in politics, social activism, human foibles, and of course cats. I miss her greatly. - Toni Ameslav 
---