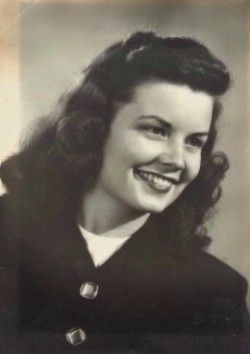 Dorothy was born in Marshalltown, Iowa, to Mr. and Mrs. W.J. Moore, on October 11,1926.
Dorothy attended Iowa Teachers College in Ames, Iowa and after transferring, obtained a degree in piano from Drake University, where she was a member of Delta Gamma sorority and Sigma Alpha Iota music fraternity.  Music was her gift and she enjoyed twenty-eight years as a private piano teacher.  She was particularly proud of her sixty-year membership in PEO, a women's philanthropic group dedicated to educating young women.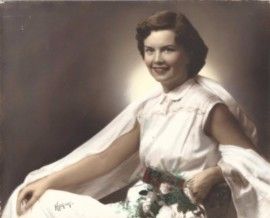 Following her graduation from college, Dorothy taught music in the public schools.  She spent some time teaching in Ames, Iowa, and at her mother's urging, "branched out" and took a teaching job in Clovis, New Mexico.  It was here that she met her future husband, Bob Tallman.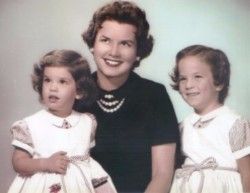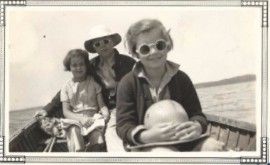 Dorothy and Bob married and settled in Bartow, Florida where her two girls were born: first, Nancy Ann, in 1955, and then Susan Jane in 1958.  After her divorce from Bob, the "three musketeers" moved to Lakeland,  Florida.  Dorothy grew an impressive piano student following and supported her girls by teaching piano.  She was well loved by her students and highly respected within the music community.  Dorothy also played the organ for numerous churches and was a regular pianist at the local Kiwanis Club.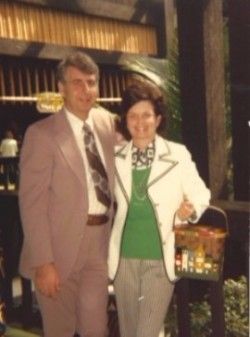 Dorothy met and married Lee Alsager in 1972.  It was at this time that the three "girls" moved from Florida to the Seattle area where Lee was General Manager of Southcenter Shopping Mall.  She often said, "We have moved from sea to shining sea!"
Dorothy continued her piano teaching and joined the local PEO chapter here, serving once as president of Chapter FP.  She was particularly fond of playing piano for this group and loved doing book reviews at various meetings along the way.  She also played for Southcenter Rotary Club and was an honorary member, long before women were included.  
Dorothy and Lee were married for thirty-four years, until his passing in 2006.

Dorothy was pre-deceased by her parents, her husband Lee, and her younger brother, Jim. She is survived by her sister Martha Mau, (Minneapolis) and two daughters, Nancy Hurley (John) and Susan Beaty (Mark).  She also leaves behind four grandchildren whom she adored and doted on:  Erin Hurley, Matthew Hurley (Brittany), Laura Dillon (Grady), and Craig Beaty.  She also leaves behind ten nieces and nephews and many great nieces and nephews.   What a wonderful family she has!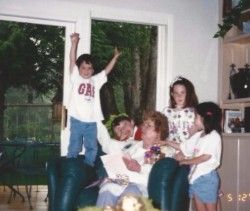 Mom taught us that there is good in everyone and that the world is full of kindness.  We are so grateful to have had her as our teacher, and we strive to make her proud of us always.  We will always wear our lipstick! 
At her request, no services will be held.  Memorial donations may be made to PEO, Chapter FP, c/o Faye Dorsey 16216 SE 165th Street, Renton, WA 98058
---
Comments
What a lovely tribute to a lovely woman who was cherished by her devoted daughters. Dorothy leaves a legacy that will follow her for generations to come. That is high praise for a life well lived. 
Much love to the Hurley and Beaty families.
Gail and Paul Wham
---