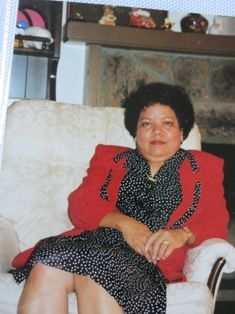 Teresita (Terrie) Tuazon Ercillo, March 26, 1954 - March 19, 2015. Teresita was born on March 26, 1954 in Manila, Philippines; the youngest child of Jose and Potenciana Tuazon. Her siblings include Edgardo Tuazon (deceased), Beatriz Matias, Lori Fournier, Ligaya Lagak (deceased) and Rose Santos. Her younger years were spend in Manila where she attended high school and technical college. In 1977, she immigrated in Seattle, Washington together with her sister Rose where she met her future husband Danny Ercillo. They were blessed with their only daughter Theresa. Terrie worked for The Boeing Co. for 25 years. As a lead electrical assembler. Her hobbies were to play guitar and solitare. Likes to eat ginatang halo halo. 
What made her unique was that she wanted to make everyone happy and help others in needs before herself. She's got a big heart. 
On March 19, 2015, Terrie passed away peacefully at St. Joseph Hospital in Tacoma surrounded by her family and with her loving husband Danny and daughter Theresa by her side. Terrie is survived by her husband Danny Ercillo, daughter Theresa and sisters Beatriz, Lori and Rose and many nieces, and nephews.
Her memorial service will be held at Cady Funeral Home in Kent, WA on Friday, March 27, 2015 to be officiated by Deacon Jerry Graddon of St. Philomena Catholic Church in Des Moines, WA.
---
Comments
---