Donald Stewart McKenzie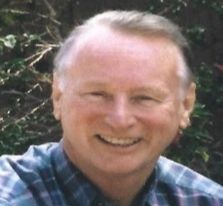 2/11/1929 – 1/15/2019
Born in Victoria, BC but called Seattle home.
Garfield High School 1947
President of the Boys Club, Assistant Editor of the Arrow:  Sophomore Class President; Track: Advisory Board; Quill and Scroll; Honor Roll; Honor Society; Senior Picnic Committee.
His desire to become an Eagle Scout was thwarted when the pack lost its scout master and he stepped up to lead it.  In his heart, he was an honorary Eagle Scout.
Don went on to receive a BA from Stanford University, graduating in 1951. He served as Coxswain for the first ever CREW at Stanford.  UW had gifted them a shell for use by their skull Crew.
1951-1954 He enlisted in the U.S. Air Force during the Korean Conflict achieving the rank of Lieutenant before receiving a medical discharge while serving in the reserves.
1954 Married Barbara Dodds (died 1988) adopted 4 children, 10 grandchildren.
Worked in Chemical Distribution for 38 years in Spokane and Seattle and retired from CHEMCENTRAL in 1993.
1989 Married Elizabeth Buzzell, an Antiques, Residential contents & fine arts appraiser.  They traveled the world together including 2 trips with Rev. Earl Palmer on THE SEA CLOUD and enjoyed dancing and abundant friends for over 29 years.
Enjoyed 3 homes:  Lotus, CA, Queen Anne in Seattle and Whidbey Island
Don loved to snow ski, golf and until a year ago, walked long distances nearly every day.  He was a member of University Presbyterian Church, the Washington Athletic club, a 32nd Degree Mason and Shriner, and active member of the English Speaking Union Seattle Branch, Arcadians Dance Club.
---
Comments
I miss you Don. You impacted my life in a good way. It was my honor to be there with you during your transition. I will never forget how music affected you and how you loved to dance. I witnessed your last dance with Elizabeth in Ashland and it was so sweet. Until we see you again....
Much love,
Ardi
---
Elizabeth, I am SO grateful that you posted this meaningful obit about your beloved Don, now of blessed memory! I learned so MUCH about him that I never knew before! But I remember with great fondness your Terpsichore talents on the dance floor, plus his always smiling face at ye olde ESU cocktail receptions!! And I'm so happy that he found happiness again with you - I know the feeling! May God keep you in His protective arms so that your time alone will be filled only with great - and happy! - memories. No regrets! That's what I've always said and firmly believe. It helps the healing process, believe me! Love, Joy Daniels Brower
---
Don always entered the room with a smile and enthusiastically engaged with each person he met. I know Don and Elizabeth from there participation in Seattle ESU events. We shared many common interests. I treasured my time with Don and will continue to treasure time with Elizabeth.
Fond thoughts and God speed,
Larry Woodin
---
Dear Elizabeth,
You and Don were a lovely couple. You each complimented the other. I will look back with fond
memories of our many good times shared through ESU events. It was also a pleasure to work
with Don on the Board with his good sense guiding us always.
Don will be greatly missed.
    
Sandra Boyd
---
Dear Elizabeth,
Don was a special friend, beloved by everyone who knew him. Remember how on one of his Queen Anne walks when he stopped to visit.......I was making plum puddings. We had such a good time visiting the puddings boiled dry and smoke alarm went off!!!!!!!!!!! Don helped us open all the windows and doors!!!!!!!!!!! Once everything had calmed down he said "I have had enough excitement for one day and going home"!!!!!!!!!!!!!!!!
Also, remember good time at one of our Halloween parties when Don came as a preacher and, as a result, I always called him "Rev. McKenzie" and we had a good laugh.
Know you have many happy memories of Don, which will help you during this difficult time.
Love, James and Ethel
---
Don,
The most consistently cheerful person I have known, even in the face of adversity. I will miss all your witty comments and observations. May the current trails you walk be full of sun and joy, oh and blackberries.
Warmest wishes, thoughts and prayers to you Elizabeth
    
Tammy Beame
---
I offer my thoughts and prayers as Don's life is celebrated on Feburaty 5th. 
I am very blessed to have so many wonderful memories of times shared with Don and Elizabeth. The love and devotion they offered to each other is truly inspirational.
Don's enthusiastic nature, Cheerful optimism, good humor, and grace are exceptional gifts which he shared with all who knew him. The delightful sparkle in his blue eyes and his wonderfully distinctive laughter will always remain in my heart.
Congratulations Don for a life well lived and for touching us all!
May the lights of the heavens bring you comfort and peace.
MUCH LOVE to you and Elizabeth,
Leland
---
I will miss my Uncle Don. I would like to remember him with his kilt on and a scotch in hand and a big smile on his face!
We are grateful the last 29 wonderful years were spent happily with his lovely wife Elisabeth by his side and many friends and family that loved him. 
You will be missed
- Victoria Scarlatos( Sellers)
---
Today we remembered Don. Although, I did not have the opportunity to spend much time with my uncle growing up, I am grateful for my Aunt Elizabeth who brought him into my life as an adult. Together, my Uncle Don & Elizabeth were a delight and it was always a treat to spend time with them. Their marriage was a fine one and never have I seen two lovely people so suited to one another. I will cherish my memories of my uncle who was so dapper, a true gentleman with a quick wit and twinkle in his eye.
    
Jenni Scarlatos Lesirge
---
Elizabeth, I will miss my Dad a lot. He was the gratest Dad I could ever have had. He had a lot of drive in life that made him the person that he was. He will be missed until we meet again.
    
Doug McKenzie
---
My heartfelt condolences to family and friends. I'm so sorry for your loss. May you find comfort in one another, and may you find comfort and strength in the promise God made that the time will come when we can welcome our loved ones back by means of a resurrection - John 5:28, 29; Luke 23:43.
    
Brenda
---
Elizabeth, thank you for posting Don's tribute. He was a brilliant, kind, jovial and loving person. I feel so honored to have share the times we did with Don and you. John and I could not have better neighbors in Lotus - we love you both. Don made a difference in a lot of people's lives, and he made a huge difference in mine. He shared his love of Lotus with us, his faith in God and much more. I will miss him. We look forward to seeing you in Lotus whenever you can make it.
Love and God bless,
Sandy & John VanderPol
Lotus, CA
---