Margaret Louise Beardslee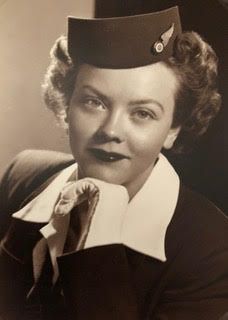 Our beloved mother, Margaret Louise Beardslee, passed away peacefully on Saturday, July 27, 2019, 10:10 AM PT, at age 96; surrounded by her three daughters, Debi, Pam and Lynn.
Often known for her good nature, and good physical health, both remained, however, she experienced the effects of dementia in last couple years.  For many years Mom expressed not having any desire to live past age 95, wanting to enjoy only a good quality of life. Saddened by our loss, yet happy for Mom now.
Born March 21, 1923 in Minneapolis, MN to parents from Denmark.  One of four siblings, survived by her youngest brother, James, and predeceased by her husband, David Beardslee, who passed at age 75, October 1993.  Margaret & David met as she became a Northwest Airlines Stewardess, and David a NWA Pilot.  After they married, started their family, Mom feeling so blessed to enjoy many activities with her three daughters.  Also very close with Barry & Nancy, two children from David's previous marriage; Barry passed April 2014.  Then, she adored many years with her three grandchildren; Michael, Cobi & Cori.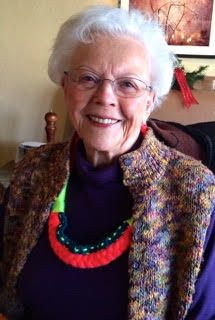 During 66 years in the Burien/Normandy Park community, she was a member of John Knox Presbyterian Church.  She enjoyed many long term, highly valued friendships, often saying that the hardest part of aging is to lose ones friends.  
Activities included Snow Skiing until age 70, Golfing to age 84, Gardening to age 86, Travel to age 93, Hiking and Walking to age 96, also Ice Skating, Tennis, Swimming.  Hobbies and Interests included Bridge Club, Book Club, Art Museum Member, Cooking/Baking, Sewing/Knitting/Crocheting, Painting.  Perhaps most known for her approximately 30 years of making pottery at Moshier Art Center in Burien, retiring this hobby year 2009.
Celebration of Life Event
Sunday, September 22nd
2 o'clock in the afternoon 
John Knox Presbyterian Church 
109 SW Normandy Road 
Normandy Park, WA  98166 
Margaret was cremated.  Please no flowers.  If you would like to make a donation to the City of Burien, Moshier Arts Pottery Program, in memory of Margaret Beardslee …
• 800-952-8030 - Clay Art Center, ask for Jill and let her know the purpose of your call; any amount you would like to donate is welcome and appreciated!
• You will be sent a receipt from the Clay Art Center; https://www.clayartcenter.net 
Thank you for your kind consideration, The Beardslee Family
About the Moshier Pottery Program:
https://www.burienwa.gov/cms/one.aspx?portalId=11046019&pageId=12615956
---
It was a pleasure having Margaret as a neighbor at Burien Town Square. She always had a twinkle in her eyes - especially as she talked about her days as a stewardess. Her daughters can rest easily knowing that their mother had a full, active life and was loved by so many.
Bunny Critch
---
I am so pleased that I had a moment in time to share my time with Margaret and her family you will be missed I truly love you all it has been a Blessing
    
Shelia Flowers
---
Comments
---