Wing Cheong Mak (麥永昌)
April 18th, 1949 – July 13th, 2018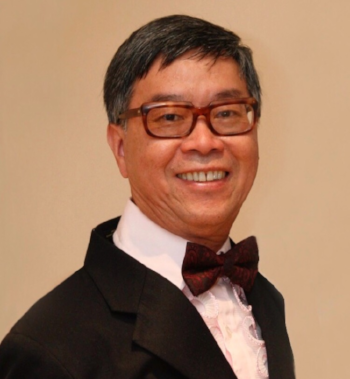 Wing passed away peacefully on July 13th, surrounded by family, after a brave battle with amyotrophic lateral sclerosis (ALS). He is survived by wife Kwai, daughters Denise, Lydia, and Jamie, and brothers Mak Kui Cheong 麥鉅昌, Mak Kai Cheong 麥啟昌, Mak Kwok Cheong 麥國昌, Mak Chi Cheong 麥志昌, and Mak Wai Cheong 麥偉昌. 
Wing was born in Foshan, China, and grew up in Hong Kong where he attended Ying Wah College. He immigrated to the United States in 1970 and studied pre-pharmacy at University of Wisconsin Platteville, followed by pharmacy school at SUNY Buffalo, graduating in 1975.
He was a pharmacist in Buffalo, New York from 1976 to 2008, working at CVS and Rite Aid. In 2008 he moved to Seattle, Washington and worked as a pharmacist at the Muckleshoot Reservation until retiring in 2014. Wing was known for his bright smile and loved exercise and gardening. He will be deeply missed.
At 1PM in the afternoon of Saturday August 18th, Wing's ashes will be committed to the Terrace Mausoleum in Lake View Cemetery in Seattle, followed by a celebration of his life at the Nalanda West Event Center at 3902 Woodland Park Ave N, Seattle, WA 98103. 
---
Comments
We will miss him forever and pray for him.
May he Rest In Peace.
Kelly & 文
---
My wife and I wewe deeply grieved to hear of Wing's passing. He was a devoted husband to you Winnie and a loving father to Denise. Jamie and Lydia and a considerate and gracious person to all of us and his friends . We will cherish his memory. We know your sorrows are very great at this time, and our thoughts and prayers are with you and the rest of your family. With our deepest sympathy, Sin Chi and Kui Cheong
    
Kui Cheong Mak
---
We were deeply saddened by the news of Wing's passing. You are in our thoughts and prayers. Our heartfelt sympathy goes out to Winnie, Denise, Jamie and Lydia on the loss of their loved one.
It was an honor to have known such a great person and we will truly miss Wing. He will live on in our memories forever. May God embrace the Maks family in comfort during this difficult time.
Peter and Agatha
---
Our sincere condolences and sympathy on your loss.
Your friends and neighbor's at Meydenbauer House
Carol A Bailey
---
永恆的愛
永志難忘
永留心底
永在人間
麥鍾桂貞
---
最近聽到Wing. 的離去, 很是失落。實在不能想像他家人的感受。 我在十幾年前在大學時由同學介紹認識這位良師益友的。有幸在Rite Aid 與他共事三年。Wing為人有正義感, 又很幽默, 亦很顧家。當時我剛剛入行, 他敎䁱了我很多。在我犯錯時沒有半點責怪, 只有鼓勵。縱使返工很忙,但我很享受與他共事,談笑風生。畢業後偶有與他電聯, 可惜近年家庭太忙, 無時間保持聯絡。很感恩上年有機會聽他説近況。沒想到是最後一次.....我喜歡我們唐人道別的説話。 我們說再見, 祝願未來會再相遇。我相信,現在的別離是暫時的,我要做好自己,未來可以上到天國的話, 定要再看到他燦爛的笑容,與他談個夠!
    
Ryan Hong
---
永昌摯友千古
世事如萍藻
朝逢夕又分
相識逾四秩
往事記猶新
當年兒女鬧
而今都成人
西逢又東別
重敘特歡欣
君本無憂者
無奈疾緾身
慈魂終解脫
永誌世人心。
錫雲、希德
Steve and Hilda Hui
---