Frank Pierre Jolly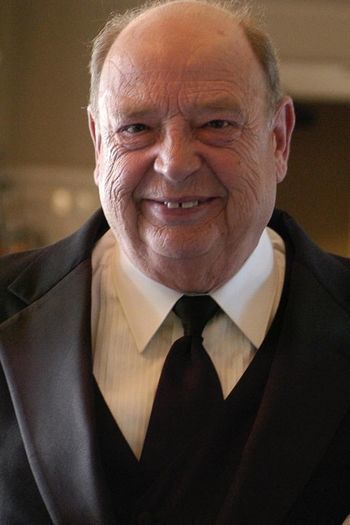 On Monday, July 5th, Frank Pierre Jolly, loving husband, father, grandfather, and great grandfather passed away with family at his side.  Known to all as Pierre from a young age, was born August 15, 1937, in Saranac Lake, NY to John and Marie Jolly.   The family moved to Seattle when he was a young boy and settled on Capital Hill.  He was a graduate of Garfield High School in 1956, where he played football and baseball.  As a baseball player, he was recruited to play in the minor leagues for a short time.
In 1959, he married Gretchen Smith (deceased 4/22/21) at Saint Marks Cathedral in Seattle, WA.  Shortly after they welcomed the first of two children Geoffrey, then a few years later Tracy.  He became an owner in a construction company with friends, and later went out on his own.  His career kept him busy, but he still had time for his family and friends.  He was the Scoutmaster for his son's Boy Scout troop #13, where they enjoyed many adventures together with all the fathers and sons from the troop.  There are lots of wonderful stories that can be shared by many that were in the scout troop during those years. As his two children got involved with soccer, he became a soccer referee in the area, and later did international refereeing for the Amputee World Cup games.
His love for baseball was embraced by his family.  He enjoyed teaching anyone who wanted to learn how to score a baseball game on an official scorecard.  He attended many games with friends and family over the years.  The rule was to never leave until the last pitch was made. 
Pierre and Gretchen spent their later years living in the senior community of Crista located in Shoreline, WA.  Both thrived in their new community at Crista.  They made many friends and got involved with whatever they could. His latest accomplishment was finalizing a big project for the Rose Garden.  He also loved working in the woodshop with his friends helping to make the theater props for King's High School, and any "Honey Do" items he collected from his fellow neighbors. 
Together they "collected friends" over the years and were known as Mom and Pops to many around the world.  
He is survived by his two children, Geoff (LaDonna) Jolly, of Edmonds, Tracy Jolly (Mike Koski-Harja) of Seattle, two grandchildren, Justin (Payton) Jolly, Megan Jolly, and great grandson, Hendrix Jolly. 
His joyful smile and good humor will be missed by all of us. 
Currently a service is planned for Sat. Sept 18th at Crista Senior Living in Shoreline, for 1 PM
---
Comments
I remember Pierre fondly from 2nd grade in Lowell Grade School. He always wanted to be a baseball player.

Raelene Gold
---