Rosalie Marie Hannafious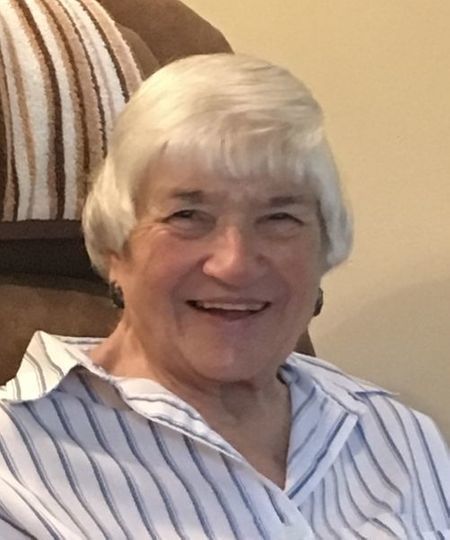 Born 16 July 1938, Sioux City, Iowa
Passed 21 October 2020, Seattle, Washington

Rosalie was a loving wife, mother, sister, and friend. Rosalie married her high school sweetheart, Don, shortly before moving away from Sioux City, Iowa to join extended family in Seattle, Washington. She and Don invested in a small home on the neighborhood corner that became her nest for 61 years.

During that time they raised three boys through playing little league sports and pulling wooden hydroplanes behind their bikes. Don left the world too early which left Rosalie with the challenges of seeing the boys grow to adults. While continuing to raise the boys, she worked initially in finance administration, and later as a cook and baker for a local school district. Her lunch treats and jumbo cookies were favorites for many years.

When sharing time around the table, she loved a sour margarita, a chocolate éclair, dolmates, and even syrup on her scrambled eggs. She was affectionately known as Grandma Rose to her many grandkids and great-grandkids, always encouraging that extra cookie, slice of cake or scoop of ice cream.

Rosalie found reassurance in the words of the Lord, and kept a choir of angels on the lamp table nearby. The thought of being surrounded by angels became her comfort. She wanted to share this poem with you on her journey above.
I'm Free
Anne Lindgren Davison, 1974
Don't grieve for me, now I'm free.
I'm following the path God made for me.
I took His hand when I heard His call,
I turned my back and left it all.
I could not stay another day,
To laugh, to love, to work, or play.
Tasks left undone must stay that way,
I found that peace on that day.
If my parting has left a void,
Then fill it with remembered joy.
A friendship hug, a laugh, a kiss,
Oh yes, these things I too will miss.
Be not burdened with the time of sorrow,
I wish you the sunshine or tomorrow.
My life has been full and favored much,
Good friends, good times, my loved ones touched.
Perhaps my life seems all too brief,
Don't lengthen it now with undue grief.
Lift up your heart and share with me,
God wanted me now, He set me free.

Rosalie is survived by her three sons and their extended families, and a sister from Indiana.
---
Comments
---