Bruce Edward Eliasen
March 21, 1947 - September 10, 2021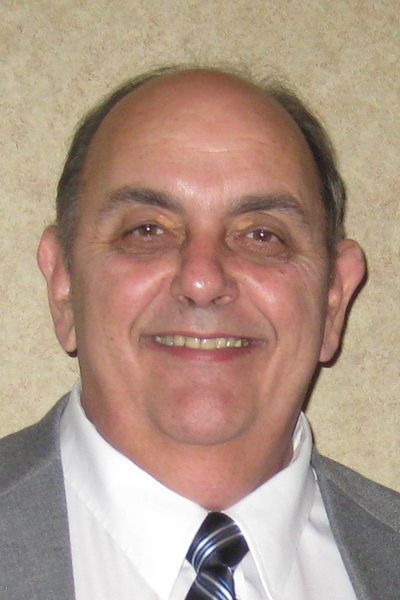 Bruce Eliasen passed away suddenly and unexpectedly in Seattle on September 10, 2021, due to complications from Covid-19.
Born in 1947, in postwar Munich, Germany, Bruce was the proverbial baby left in a basket on the doorstep, with a note saying, "please care for this child, as we cannot." The Army Captain who found him immediately turned him over to a Catholic orphanage in the area. As fate would have it, a U.S. Air Force officer, Arnold Clarence (Ace) Eliasen and his wife, Lillian, who were stationed in the area, were looking to adopt a child, as they could not have one of their own. Upon visiting the orphanage, as the story goes, this 16 month-old child, who was suffering from malnutrition and rickets, chose them, and the deal was sealed. He became Bruce Edward Eliasen on August 2, 1948.
The adoption opened a whole new world for Bruce, as the family was stationed many places, both domestic and abroad. Bruce's favorite tour of duty was Iceland, where he would always remember sitting on Bob Hope's lap during one of his USO tours.
Ace retired from the Air Force in 1962, and moved the family to Seattle, where they built a lovely home on the bluff overlooking Puget Sound. Bruce attended Butler Junior High, then Shoreline High School. He played football at Shoreline, and was very fond of his coach who told the team that he wanted to see blood on the field, and he preferred that it be that of the other team. Bruce was also an avid skier, patrolling at Mt. Pilchuck. He was often "out sick" on Monday mornings, but the goggle marks around his eyes when he returned to class on Tuesday told otherwise. Bruce was always testing the waters, and had a penchant for getting into or causing a lot of trouble. One episode at the end of his senior year nearly got him expelled. Had it not been for the fact that he was the only National Merit Scholarship Finalist that year, and the graduation programs had already been printed, he would not have been allowed to walk the stage with his classmates. He did graduate with honors in 1965.
It was during his senior year that he met Birte Portier, Shoreline class of 1966. Following his graduation, Bruce went off to college. Bruce and Birte ran into each other at the post office while he was home for Christmas break, and he invited her to go skiing. Birte always wanted to thank the ski lift operator for hanging mistletoe at the base of the Seventh Heaven Chairlift at Stevens Pass. They skied that run many times, and by the end of the day they had become very good friends. The rest is history. They were married on September 3, 1967. 
Following their marriage, the couple loaded all their worldly possessions, which mostly included wedding gifts, into Bruce's VW Bug, and drove to Albuquerque, New Mexico, where Bruce served out his Air Force enlistment at Kirtland AFB. Their first son, Jeff, was born in March 1970, just prior to Bruce's discharge in July, at which time they loaded all their worldly possessions into a sixteen-foot U-Haul truck, and returned to Seattle to pick up where they left off. They settled into a home in Bothell, Washington. Bruce enrolled at Seattle University, where he earned his business degree in accounting. He graduated suma cum laude in 1973, just prior to the birth of their second son, Kevin. 
Following his graduation, Bruce was hired by Peat, Marwick & Mitchel (now KPMG), one of the then "big-eight" accounting firms, during which time he sat for and passed the CPA Exam. He enjoyed the work, but not the constant out-of-town assignments. He then accepted an accounting job with a client, United Nuclear Industries in Richland, Washington, but found that government accounting offered no challenge. From there, they moved back to Seattle, where he accepted the position of Business Manager at the Law Firm of Foster, Pepper and Riviera. That job was fun as well as challenging. The partners were impressed enough with his intellect and abilities that they offered to put him through Law School, but by then, his real focus was to become an accountant in the private sector.
Once again, Bruce was on the hunt for an interesting job that would support his family. His search led him to Alaska, where one of his former KPMG managers told him that a client, Hickel Investment Company, was looking for a controller. HIC was a family-owned real estate investment company, also noted for owning and operating the Hotel Captain Cook. Following a series of interviews, Bruce was offered the job, and the family moved to Anchorage in June 1977, where they spent many happy days camping, fishing and skiing. Bruce remained with the company for 37 years, retiring as Chief Financial Officer in December, 2014. He continued to serve as an advisory member to the Executive Board until his death.
One of his duties at HIC was to prepare tax returns for the business and the family members. Many friends and co-workers also came to him for tax advice, which led to him start a small private tax practice. This helped keep him up to date on tax codes. He never cheated on taxes, nor encouraged his clients to cheat. But knowing Bruce was to know that he hated paying taxes, and he made sure that no one paid one cent more than they owed. He kept the business going as a hobby after his retirement, which kept him busy from January through April each year.
Bruce's honors and affiliations were many. He was an Eagle Scout, CPA, CMA. He was a member of Alpha Sigma Nu, charter member of the Anchorage chapter of Financial Executives Institute, a member of the Institute of Management Accountants, Past Exalted Ruler of Anchorage Elks Lodge #1351, Treasurer of Anchorage Emblem Club #329, and a long-time member of Central Lutheran Church. He served as a management representative on the H.E. R. E. Pension Trust, and later was voted Chairman. He served as Campaign Treasurer for several political candidates, and was also happy to donate his time and expertise where needed. 
Bruce was a family man, and loved spending time with his two sons. The "kid" in a man comes out when sharing time with children. Together, they camped, fished, played with legos and electric trains. He even acquiesced to keeping the science teacher's pet boa constrictor one summer, a story in itself, when, during an earthquake, the snake managed to escape from its cage and disappear in the house. Both boys had the opportunity to attend Space Camp in Huntsville, AL. A European trip in 1984 gave them a chance to meet the family overseas, and gain an understanding of their roots. Another European trip in 1986 presented an opportunity to visit Berlin before the Wall came down.
 
When Bruce could no longer ski, his love turned back to reading. He read at least a book a day, and remembered everything he read. He especially enjoyed maritime stories, and stories about WWII. He also enjoyed sharing stories and jokes with his internet friends.
Bruce was a giant of a man, with a big voice and a huge heart. He will always be remembered for his sense of humor, his affinity for numbers, and his devotion to his family. He loved entertaining friends; three-hour dinner parties at the Eliasen home were the norm. He also enjoyed sitting down with good friends and a bottle of Ballantines Scotch, and telling stories. He loved to fish, both on the Kenai River, and in Puget Sound, Kachemak Bay and Resurrection Bay. He loved to travel, one of the most interesting trips being to Egypt in 2000. He was saddened to have to cancel a long-awaited trip to revisit Iceland, due to the pandemic. Friends will always remember the famous international music parties at his home, with the musicians gathered around the piano in the music room with Birte and the politicians gathered around the kitchen island with Bruce.
The big voice is now silent, and the heart no longer beats, but his huge presence is still greatly felt. May he forever rest in peace.
Bruce was preceded in death by his parents, Ace and Lil Eliasen. He is survived by his wife of 54 years, Birte, sons Jeff (Jessica) Eliasen and Kevin (Jillian) Eliasen, three grandchildren, two step-grandchildren and a host of family and friends, stateside and abroad.
No service has been planned at this time. We hope that maybe by Spring, we can gather to celebrate his life.
Bruce had no favorite charity, but was ever mindful of those who struggle to put food on the table. In lieu of flowers, if you wish to make a donation in his memory, please consider a local food bank, any organization that supports our Veterans, Special Olympics Alaska, or the charity of your choice.
---
Comments
Gary always reads the obits from ADN. He saw Bruce's this a.m. We are so very sorry for your loss. We remember so many good times we enjoyed with your family. He sure enjoyed his family, friends and life in general. What an interesting life he had. Our hearts go out to you. God bless you. With all our affection,
- Gary and Alice Olsen
---
Dear Brite and Family:
We were very saddened to read of the passing of your beloved Bruce. What a loss. He was such a great guy who was loved by all.
We are praying for your family during this very difficult time.
Sincere condolences,
Tom and Theresa Obermeyer
Thomas Nicole Jimmy Monica Owen Margaret Benn and Matt
---
Bruce and I could talk on any subjects even though we not often not on the same page politically.
We shared a love for the great outdoors, including fishing and camping. My wife and I had a
memorable stay with Bruce and Birte at their home for a week during which they treated us to great tours around Anchorage and environs including a trip to Denali. They visited us here in Minnesota
several times. We are sad to miss his great sense of humor and his intellect. But we will not
forget the great visits with him and Birte.
Grant J. Merritt
---
What a magnificent person we have lost. But how fortunate to have known him.
 
Dallas-Lee Brower
---
I met Birte and Bruce in the early 2000 decade through Polka Dan Zantek . Over the years I was one of those musicians along with Dan frequenting the Eliasen household music parties, or sometimes just visiting. Over the years I brought my brother, sister and friends and we were all welcomed and treated warmly. Jonene and I have over the ensuing years felt that visiting the Eliasen 's was like coming home, they made us feel so warmly welcome. Bruce's humor and Birte's cooking and serving was such a delight. We will miss Bruce, dearly and all those nice gatherings.
He will be forever remembered and in our hearts.......

Roger Hewlett and Jonene Eliasson, St.Clair, Michigan
---