Michael Thomas Tucker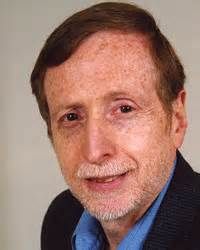 September 26, 1946—July 9, 2016
Michael Thomas Tucker, 69, was born on September 26, 1946, in New York City. He passed away on July 9, after his recent move from Stamford, Conn., to Seattle.
He grew up on Long Island, N.Y. Michael received his bachelor's degree in psychology and English at Washington College in Maryland. He later earned his MBA and DBA at Boston University. For nearly 30 years he was a finance professor in the Dolan School of Business at Fairfield University in Connecticut. Last December he retired as professor emeritus.
During his tenure at Fairfield University he developed a keen interest in incorporating environmental and social justice issues in his teaching. Before his retirement, he trained with the Climate Reality Project and later presented climate related programs.
Earlier, Michael had an interest in entrepreneurship. When he lived near Concord, N.H., he owned Isis, a women's clothing boutique. He also owned a typesetting and book production business and, as a wholesaler, he imported knit goods and jewelry from South America.
He enjoyed hiking and leading a reading discussion group at Fairfield University.
In Seattle, Michael Tucker is survived by his wife Sharyn Skeeter, his son Jason Tucker and daughter-in-law Anna Tucker. His sister Alice Bruno, niece Rachel Perks, and nephew Matthew Bruno live on Long Island, N.Y. He has cousins, grandnieces and a grandnephew. He was predeceased by his parents Nathan and Selma Tucker of New Jersey.
---
Comments
A good husband, father, person...
Sharyn Skeeter
---
What a beautiful tribute to a very talented man who appeared to have a passion for life and love for all those who were part of it. Rest in peace, Michael, and know that you were and continue to be loved by all whose lives you touched. 
My deepest condolences to the family. May you find strength in all the love that surrounds you.
- Cathy Witowski and Mark Donovan
---
Michael was a dear friend, a wonderful husband to Sharyn, and wonderful father to Jason. I will miss Michael's kindness, intelligence, and great humor.
Frances Ruffin
---
Michael was my college roommate - we were thrown together by the luck of the draw. We became close friends throughout school and for 50 years afterwards. An extremely intelligent and studious person, he served as a mentor and kind of a brother to me in those days. He was a truly good person and friend, and I will miss him.
Michael Eckman
---
Michael was a great professional. He was respected by his students and colleagues alike. He was committed to the service of others. He shall live in the memory of the many he touched. 
- Rick DeAngelis Emeritus, Fairrfield U.
---
Michael was a great colleague and friend. He had an admirable moral compass and great compassion. I am sorry we disconnected after retirement, but that just seems to be the way it goes. I am simply glad I got to know Michael!
- Dr. Al Benney
---
On behalf of Fairfield University, I would like to offer my deepest sympathy and condolences to Sharyn Skeeter and all of Michael's family. Michael was a valued member of the Fairfield community for thirty years, a great colleague and a wonderful teacher and mentor. He will be very much missed. May he rest in peace!
- Jeffrey von Arx, S.J., President
---
I was lucky enough to have a few conversations with Michael and we talked about health trouble and writing and fighting corruption. I so much admired his humor, his passion for life, his interest in so many things, his varied experiences and activist work. I wish he had years and years ahead of him to do all the things he wanted to do.
- Sonya Huber
---
I am saddened to learn about Prof. Tucker's passing through Fairfield Alumns. Prof. Tucker was one of my favorite teachers while at the MBA program at Fairfield University. He was tough and always challenged us to do our best. He always had interesting projects and I very much enjoyed talking to him about trends in Finance. My deepest sympathy and condolences to his family.
Jackie Caceres
---
Michael and I were partners in Isis (a woman's boutique) located in Concord NH. I am saddened to learn of his passing. Sending condolences to Sharon and Jason.
Wini Dean
---