Betty Lou McGowan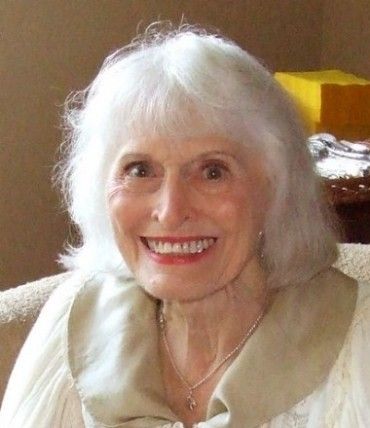 Betty Lou McGowan was born in Kansas City on February 21st, 1926 to her beloved parents Mary and Earl Phillips. She was their only child and their pride and joy. Betty's father died when she was only twelve, and she and her mother developed a strong bond as they lived together through the Great Depression and beginning of WWII. Her mother supported Betty's interest in singing and dancing with her meager income as a seamstress.
Even at seven years old, Betty was serious about singing and by ten, she sang on the radio with the "Kansas City Kiddies." Although she was very petite, she was billed as the "Little Kate Smith of Kansas City" because of her big voice. At fifteen, Betty was hired as an assistant to the dance department of Kansas City's Conservatory of Fine Arts, where she also took ballet and voice lessons. She paid for her education at the University of Kansas City by modeling for art classes and teaching beginning ballet, and she sang vaudeville theatre, two shows a day, squeezing classes in between performances. During this time she also traveled by train to sing at nightclubs all over the Midwest, and performed with a traveling tour for the Red Cross Shows in WWII.
In the summer before her senior year of college, Betty was accepted by the St. Louis Municipal Opera, an amphitheater featuring musicals, where she sang as a chorus member and a soloist. This was one of the highlights of her life and during this exciting summer, she became engaged to Robert Stanton. They married and had two children, Patrick and Alison.
After her husband received his PhD from University of Indiana, Betty and her family moved to Seattle, Washington, which would become their home for the rest of her life. With Bob teaching at the University of Washington, Betty raised her children and became involved in many singing activities. Her performances with the Faculty Wives were legendary. When Bob was selected for a foreign exchange program, the family moved to Kumamoto, Japan for the year of 1961, and then to Manila in the Philippines in 1969. The family crossed the Pacific Ocean three times by sea, providing many memories and adventures.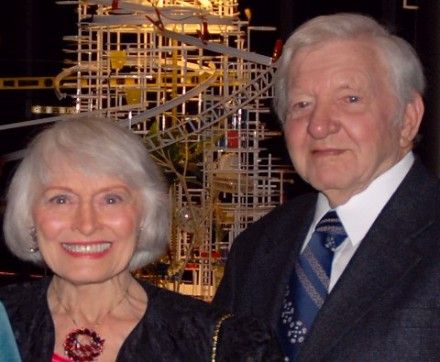 Betty frequently told of her scream of delight when she first saw the snow-capped mountains of the Cascades. She loved the Pacific Coast landscape, and after marrying her second husband Donald McGowan in 1976, she thoroughly enjoyed their months-long trips on their sailboat Jolah in the San Juan Islands, watching the wildlife and the reflections on the shore that she called 'totems.' Betty forever treasured these precious times of serenity and new experiences.
Betty's enthusiasm for music and performance was lifelong, and she tirelessly supported opera through involvement in the Metropolitan Opera regional auditions, and with the Seattle Opera Guild. Both she and her husband Don served for many years as Artist Aides, picking up singers at the airport, fixing up their apartments and taking them shopping. Later Betty organized wonderful cast parties for the singers and became especially innovative with her decorations, taking great pride in matching her creations with the symbolism and themes of the opera. She served in numerous volunteer positions for the Seattle Opera Guild, including organizing school field trips to expose students to the art form. For many years she served as chair of the Vivace group. Her tireless enthusiasm for opera will be deeply missed by opera supporters in Seattle.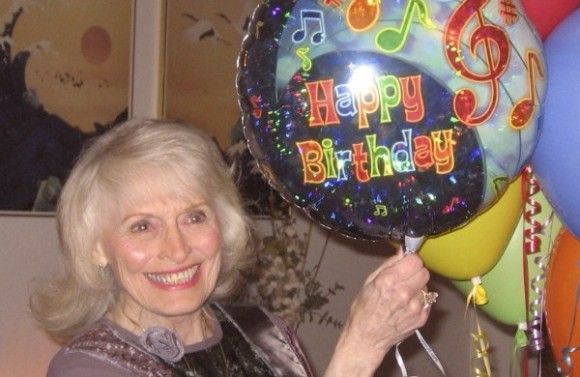 Betty Lou McGowan is survived by her husband Donald McGowan; her children Patrick Stanton and his wife Sharon of Fremont, California; Alison Litts and her husband Jim of Eugene, Oregon; stepson Bruce McGowan and his wife Dona of Everett, Washington; grandchildren Adelaine, Dominic, Gilbette, Celeste, Nathaniel and Brendan; and six great-grandchildren.
Betty Lou McGowan's memorial service will be held at University Lutheran Church at 1604 NE 50th St, Seattle WA 98105 at 2:00 PM on January 29, 2018.
---
Comments
Thank you, Donald, and Alison and Patrick, for giving us Betty Lou all of these years in SAI, too. We remember her sparkling vibrant self, always enthusiastic about life and music. She was an inspiration to us all, even in the joy filled final phone conversation shared with her 12 days before her death, as she was waiting for Patrick's arrival. What a blessing that she had Adelaine by her side, as she took her final breath, having asked for the music to be played for them. We, in SAI, will miss her so very much, also.
Jane Ann Bradbury
---
A beautiful obituary of Betty Lou, our sister in Sigma Alpha Iota , international music fraternity for women. We will always remember the energy of her spirit, her enthusiasm and her multiple talents.
Her courage as she faced physical difficulties was inspiring. Indeed,she will her missed!
Louanne Shelton
---