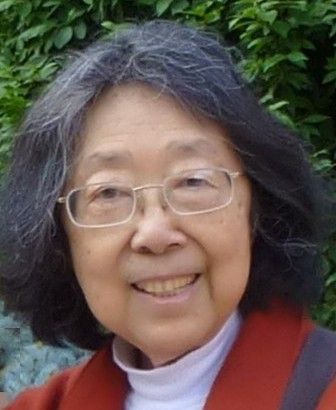 Min-hua Chen of Brookline, Massachusetts was born on April 6, 1944 in Beijing, China and passed away peacefully on October 21, 2015 in Seattle, Washington. 
Min-hua graduated from Capital Normal University of Beijing, and worked as a teacher in China for many years. She moved to the United States and earned Masters and doctorate degrees in education from the University of Massachusetts Amherst. Her work concentrated on early childhood curriculum development, multilingual and multi-cultural education. She retired from her work at the Massachusetts Department of Elementary and Secondary Education as an education specialist on June 30, 2015. She will be remembered by her family, friends, and colleagues for her dedication, compassion, and kindness to family, friends and work. 
She is survived by her beloved mother, brother and relatives in China, her husband Tzu-hsien Chang of Brookline, Massachusetts, son Nien Chang of Seattle, Washington, and many friends in Boston and China. She will be missed greatly by the ones who loved her.
---
Comments
Min Hua's work at Acorn Center for Early Education and Care was instrumental in laying the foundation for a program model and curriculum that is nationally recognized. She was an instructor also at Urban College teaching courses in Child Development in a Cultural Context. Generous with her time and knowledge she was a colleague and a friend to many of us and will be greatly missed.
Bernadette Davidson
---
Min-Hua was a brilliant,kind and wonderful woman who made an immeasurable impact on the students, faculty and staff of Urban College of Boston. She was loved and treasured and will be missed terribly. I was so blessed to have met and worked with Min-Hua and to have benefitted from her vast knowledge.

Nancy Daniel
---
I will miss Min-Hua so much. Rest in Peace.
Kathy Cheng
---
I, along with so many, was blessed to work with Min-hua at the MA Department of Education (now DESE). What a loss to the field, and to my heart.
Pat Cameron
---
Min-hua was A wonderful friend and colleague. She was sweet and kind and had a reverential way about her. We had a special bond and shared with each other personal stories and stories of our loved ones. She was one of the sweetest women women I know and a very wise woman. I am proud to have known her and to call her my friend. I felt a sense of peacefulness just by being in her presence. She was one of those special people who was a breath of fresh air With her quiet unassuming ways. I am happy she was able to be with her son who she love so very much before her passing. I speak for myself and my family, - We are so ver sorry for your loss. Love and blessings to her family at this difficult time.
Nancy Doyle
---
I worked with Min-Hua at DOE in Early Learning Services for many years, and appreciated her kindness, intelligence and generous spirit, which applied to our work and conversations I had with her about my daughter. Tzu-hsien and Nien, I wish you strength during this difficult time.
Fran Basche
---
My thoughts and prayers are with Min-Hua's family. I spent a lot of time with her before she got her driver's license, as we traveled together for a number of years, to meetings developing preschool and kindergarten guidelines. I learned so much about her culture and family, and was privileged to have worked with her, and more to have shared her friendship. She was one of the most caring and gentle women I have ever known. I still treasure the many little gifts from her culture that she shared with her colleagues, and they will make me smile and treasure her memory.
Sandy Putnam-Franklin
---
It was a very fortunate day indeed when Min-hua joined Early Learning Services. She was a kind, generous and a loving colleague. She had an unassuming manner and was truly a professional in all her work. She had a wealth of knowledge and shared it with all of us. I enjoyed working with her so very much. The world has benefited from the quality person she was. I will always treasure Min-hua in my heart.
Annette Lamana
---
Thoughts and prayers are sent your way, Tzu-hsien and Nien. Min-hua will be missed by anyone who knew her. She was very kind, friendly, courteous, a good friend. I enjoyed working with her at DOE. We shared many stories of family with each other. She spoke a lot about her son who she loved very much.
Terri Heffernan
---
Make a donation to The Co-op Funeral Home of People's Memorial