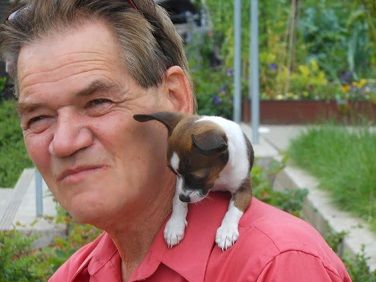 Nathan Angus McKay was born in Seattle on April 7, 1950 and died on June 28, 2014, at his home in Seattle.
Nathan grew up in the Kirkland area. He attended Collins and Lakeview Elementary Schools, Kirkland and Redmond Junior High Schools, one year at Redmond High School, and finished at Lake Washington High School.
After high school, Nathan joined the Navy but was medically discharged because of a heart condition.
Nathan worked at various jobs in the Seattle area with his last employer being K-mart for 13 years.
Nathan was an avid reader. He loved history, cinema, Big Band music, Swing music, and Bob Dylan. His collection of music, movies, and books was vast to say the least. Nathan loved his pets, with his last pet being Athena, his beloved Chihuahua.
Nathan is predeceased by his parents, George A​. McKay and Thelma McKay Romandia, and, his sisters, Carol Marshall, Gertrude Speer, and Sheila Elves. He is survived by his sister, Sarah Jones, and her husband, Harold, of Colville; and, his brothers: George McKay, of Orting; Gaines McKay, and his wife, Fran, of Colville; Michael McKay, and his wife, Glenda, of Owensboro, KY; Daniel McKay, and his wife, Patricia, of Broken Arrow, OK; and his many nieces, nephews, and friends.
---
Comments
[ Insert Comments ]
---