Dolores Hazel Harbert (DEE)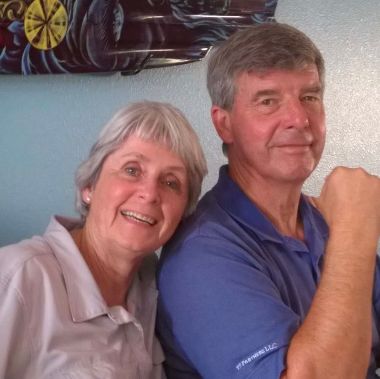 Dolores Hazel Harbert (DEE) passed away peacefully on August 12th, 2019 in the company of her loving family.  She was 72 years old and had lived a wonderful life full of joyous moments and memorable experiences with her dear friends and family.  She is survived by her husband, Charles S Harbert (CHUCK), who she shared over 50 years of marriage with while raising their three children Cindy, Scott and Kyle.  Dee would eventually become a grandmother to her beloved grandchildren Jessica, Casey, Kenny, and Colby. As a family, they did a lot of travel together to some of their favorite family destinations including Crescent Bar, Lake Tahoe and Maui.  She especially loved the annual river rafting trip with her sister Nancy and the trips to Dabob Bay with her brother Doug. After Chuck and Dee retired, they traveled to more remote locations together including Australia, Asia and Africa. She always had a vibrant spirit and a healthy sense of adventure.  To fill her time between adventures, she was actively involved in charity and other altruistic gestures. She did a lot of volunteer work for Children's Hospital and made regular donations to the Susan G Komen Foundation and various Alzheimer's charities. Whenever she had the choice between self and others, she always chose others.  Whenever she had the choice between being right and being kind, she always chose kindness. She gave us inspiration on how to live a happy fulfilling life and she will truly be missed by the many people that knew and loved her.
A Celebration of Life in loving memory of Dee will take place on September 6th at 3pm with a reception to follow. The service will take place at the Mercer Island Community Center.
If you would like to make a donation on her behalf, please consider from a few of her favorites including Children's Hospital, The Fisher Center for Alzheimer's Research and the Susan G Komen Foundation. 
---
Comments
Dee was a very special friend, as well as my sister-in-law.
I miss her very much...
- Dorothy & Dave Olson
---
Dee was a very sweet, kind and wonderful person. We worked together for many years. She will truly be missed. My heart reaches out to all her family and friends. Much love and prayers.
Terri Weaver
---
Dee and I met in 1991 shortly after I moved to Redmond from NJ. We met playing racquetball & our friendship began. We had many dinner parties, bbq's and birthdays together over the years. We definitely shared many fun, HAPPY times together at our respective homes, on Dee & Chuck's boat water skiing and in Hawaii on Maui. She was a true friend in every sense of the word "friend." She had the kindest heart of anyone I've ever known. I am blessed to have had her in my life and I will miss her terribly. Till I see you in heaven.....love you Dee.
- Maureen Zito
---
Always emjoyedvtaljingcwith Deevin AZ. Such a sweet lady. So sad to see her go.
Mimi Pearson-Konwent
---
Sweet,kind and wonderful! That is our friend Dee. We worked together for some time. She had a great sense of humor! I will be missing her! Keeping her family in my prayers.
Harriet Houghton
---
We have lost a wonderful lady way too soon. Always happy and kind. So glad that she and Chuck came into our lives.
Love to Cindy, Scott and Kyle her beloved children, and to Jessica, Kenny, Casey and Colby her "lovebugs".
RIP sweet Grandma Dee. We will miss you but will never forget you.
Bev and Phil Raschke
---
Dee will be truly missed. Such a wonderful person gone too soon. I worked with Dee for many years, she was always so positive, upbeat and always had a smile. Sending prayers to her family.
Mary Bloom
---
I was fortunate to meet Dee at the glass studio a year ago. We spent many days creating together and enjoying each other's company and sharing stories about our lives. The words above capture what I thought about her also, "Whenever she had the choice between being right and being kind, she always chose kindness. She gave us inspiration on how to live a happy fulfilling life". She was always thinking of meaningful glass gifts to make for her family and friends and put her whole heart into making them. She was giving and freely shared and gave away supplies if she thought you needed them! She was fun and lighthearted enjoying everything she did. I was blessed to know her the short time I did. She impacted my life in a positive way. I will miss her.
- Teresa Woodward
---
Too my dear friend Dee, who had a Heart of Gold.......
Thank you for over 50 years of friendship and wonderful memories. I am so lucky to have had you in my life, and I will miss you.
Michele Crist
---