Arthur Rice Kruckeberg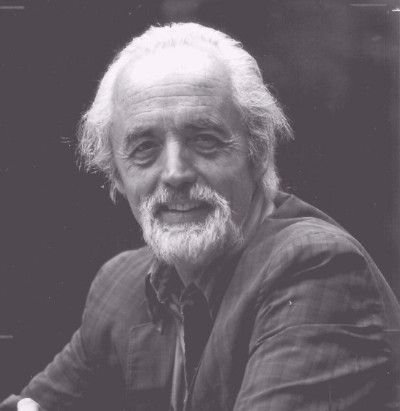 Arthur Rice Kruckeberg (1920-2016) was born in Los Angeles to Arthur Woodbury and Muriel Rice Kruckeberg, and spent his boyhood in South Pasadena. He graduated from Benjamin Franklin High School and Occidental College (1941) in Los Angeles. Graduate studies in botany at Stanford University were interrupted by the Second World War, where Art served as a U.S. Navy Language Officer (Japanese). After WWII he entered the University of California at Berkeley where he earned a PhD in Botany in 1950. He then began a long career as Professor of Botany at the University of Washington, serving as department chair from 1971 to 1977. His teaching and research were in evolution and edaphic ecology, with special focus on the interplay between plants and geology; among many professional accomplishments, he was an authority on the flora and ecology of serpentine soils. He was active in conservation, having served the state and the international community in issues relating to preservation of natural areas and rare plants. Art was a co-founder of the Washington Native Plant Society in 1976 and the editor/contributor for its newsletter, Douglasia, for many years.
Besides teaching a variety of elementary and advanced subjects in biology and botany at the UW, he gave many courses for adults in continuing education programs. He authored many papers in botany, conservation, and horticulture, and wrote several books on these subjects. Art's interest in the use of native plants in Northwest gardens led to a popular and influential book on that subject. A later book (1991), "The Natural History of Puget Sound Country", exemplified Art's passion for making natural history accessible to the general public.
Art and his wife, Mareen S. Kruckeberg, moved with their children and Mareen's parents from Capitol Hill to Richmond Beach in 1958. They acquired a four-acre property which in the subsequent decades they turned into a beautiful botanical garden. The garden is being perpetuated as the Kruckeberg Botanic Garden, a public/private cooperation between the City of Shoreline and the Kruckeberg Botanic Garden Foundation. Mareen's MsK Rare and Native Plant Nursery continues to operate at the Garden under the Foundation's management.
Mareen passed away on January 1, 2003. Art, who passed away on May 25, is survived by four daughters, Janet Standridge (Richmond Beach), Patricia Canning (Santa Barbara CA), Caroline Kruckeberg Clemans (Jim Boyer; Polson MT), and Enid Kriewald (Randy Kriewald; Snohomish); one son, Arthur Leo (Arle) Kruckeberg, in Wilmington DE; and Rowland Adeniyi (Richmond Beach), a member of the family. Art's brother, John W. (Jack) Kruckeberg, lives in Idaho with his wife Beverly and members of their family. Art is remembered by three grandchildren, Allison Canning, Mark Bennet, and Lael Berner. Art's first wife Lyle, grandson Josh Canning, and great-granddaughter Tara Bennet preceded him in death. He will also be remembered by many others who knew him as Art, or Dr. K, or Cookie.
Memorial services will be held at the Center for Urban Horticulture on July 24, 2016. In lieu of flowers, donations can be made to the Kruckeberg Botanic Garden (P.O. Box 60035 Shoreline, WA 98160; www.kruckeberg.org), the Washington Native Plant Society (www.wnps.org), or the UW Department of Biology (www.biology.washington.edu).
---
Comments
---