Frank Bradley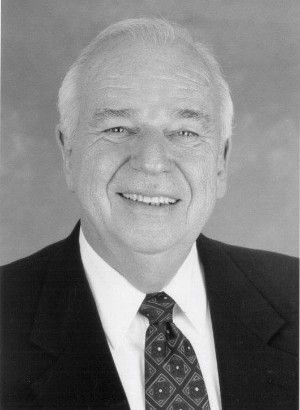 Frank Bradley, age 88, passed away on March 22, 2018. He is survived by Kathy, his wife of 47 years, as well as his 5 children (Kathleen Anne, Colleen, Reid, Lisa, and Erin), 5 grandchildren, and 5 great-grandchildren.
He grew up in Seattle and attended Ballard High School, class of '47. He quit high school early in order to enlist in the Army (the 11th Airborne). He returned home in 1949, got married, worked through college while supporting three children, graduated from Seattle University in 1954, then attended graduate school at the University of Washington. He was recruited by Sears and Roebuck, where he worked as a corporate employee for 13 years in various locations throughout the Northwest. He left Sears, and in 1968 went to work for Crescent Manufacturing, the spice company, where he became the Chief Financial Officer and then General Manager. Following a successful corporate turnaround that he designed and implemented, the company was sold in 1989 and he found himself unemployed. He was hired as Executive Director of an admiralty law firm in the Columbia Tower to bring business controls into a law firm.
After retirement, he seized the opportunity to try his hand at politics. Putting his intelligence, business acumen and big heart to good use, he ran for Seattle City Council in 1995, losing to Charlie Chong, a man he liked and respected. 
He made his own way in the world and never shrank from speaking up for what he thought was right, even if it was unpopular. He was young at heart, always curious, enjoyed kids, loved his family and loved to travel. His lifelong interest in history and politics, his curiosity and his amazing memory made him a fount of information, a guide for his family, and a good storyteller. 
Frank wished to be cremated, with a private memorial to follow. 
---
Comments
Kathy and Erin -- so sorry! I just saw this when we posted the obituary for my mother Olive Wise Spannaus. And, Kathy, I still have a book of yours for our old Arts and Lectures years.
good memories!
Peace!!
.
    
Boots Winterstein
---