Jan Shipp Burton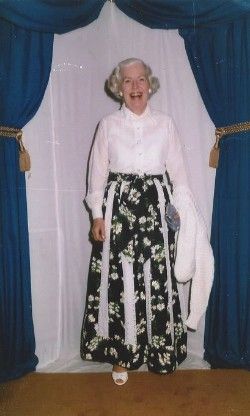 Jan Shipp Burton, 96, passed away peacefully on June 18, 2016 with her daughters at her bedside at home in Seattle, Washington.
Jan was born July 28, 1919 in Americus, Georgia to Sarah Cannon Shipp and John Edgar Dawson Shipp Jr.  She graduated from Washington Seminary (now The Westminster Schools) in Atlanta in 1936 (photo below) and attended the University of Georgia.  
Jan was naturally a lifelong teacher and founded Grace Episcopal Day School in Orange Park, Florida in 1950, where she implemented ideas far ahead of her time, such as learning a second language, typing, and bicycle safety, beginning at the young age of 3!  Her teaching philosophy was conveyed to parents with a message which began "The future holds unlimited opportunities for those who are trained and educated to meet the challenges of today's world. As a beginning, we must accept the fact that as adults we can help and advise, but we cannot learn for our children."  She believed in "stimulating a child's thirst for knowledge" and as school director she emphasized good sportsmanship, being well-rounded, and that learning is fun.  She made a lasting difference in the lives of her students, many of whom stayed in touch with her throughout her life, which pleased her immensely.   
Jan acquired a love of books as a child in her grandfather's extensive law library and uncle's antiquarian book shop.  She was a librarian for numerous schools and helped found the Orange Park Library around 1960.  Not only did she gather books and help set up the system, she worked tirelessly to get bicycle pathways built, so that children could safely ride from school to the library.  She was an active member of Friends of the Library, helping to host the Starlight Symphonette concerts to raise library funds.  When she moved to Judson Park in Washington State, she turned a book closet into a full library for the retirement center and welcomed new residents by delivering their favorite genre of books.
Jan devoted herself to a variety of other work which benefited every community in which she resided, including serving on the WUFT television Community Advisory Board at The University of Florida, initiating a campaign to encourage the Florida prison system to teach inmates how to build solar panels so they would be employable upon release, and to require all public buildings in Florida to use solar water heaters.  As an active member of the Orange Park Woman's Club, she brought art and science classes to OP from the Jacksonville Children's Museum.  In Seattle, at Judson Park Retirement Center, she rallied residents to work on environmental and political issues and led "Pillow Talk" to sew pillows for police to use as comfort for traumatized children.
Jan was especially known for being photogenic, a beauty in her evening gowns, and for her creative ideas for solving problems.  Friends, acquaintances and those she had never met sought her wisdom and advice on every topic imaginable.  Her exquisite penmanship was admired, as she addressed thousands of event invitations and wedding announcements for friends through the years.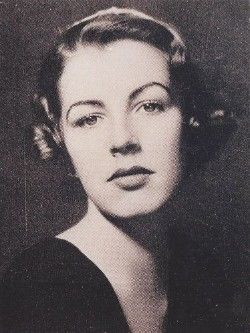 Jan lived in Atlanta, Los Angeles, New York City, and Seattle, but spent most of her life in the Jacksonville, Florida area. Her employers included Aerojet and The May Company in CA, Dr. Ridley in Atlanta, and St. Paul's School and Willow Branch Library in Jacksonville.  Her adventures included being invited to Selznick Studios in NYC for several weeks of screen tests for Gone With The Wind, modeling at Bonwit Teller in NYC, afternoons at The Glen Miller Show in LA and evenings on Catalina Island at dances with her first husband, Carolos Gomez.  She was captivated by the views on Columbia River and Alaska cruises, Jackson Hole and The Tetons, and landscapes seen on her numerous drives across the U.S.   Jan's happiest times were on Holly Point in Orange Park, Florida, with her husband, John Stevens Burton, enjoying fun gatherings with her neighbors, friends, and family on the St. Johns River.
Jan was a member of the Florida Yacht Club (50 years), Timuquana CC, The Club Continental, and Quail Ridge CC, where she enjoyed boating, golf, tennis and parties. 
Jan is survived by her daughter, Jan (Bebe) Burton Kane (Dan, d. 2009) of Pinehurst, North Carolina, and daughter and son-in-law, Sally and Allan Walton of Seattle, Washington, as well as her grandsons, Daniel Burton Walton (Elizabeth) of Seattle and Alexander Page Walton of Berkeley, California.  She is also survived by her niece and nephews Sally Walker Necessary (Ron), Bennett Walker (Wanda) and John E.D. Shipp IV (Barbara), cousin Cindy Cohen (Murray), as well as stepson John Jaquith Burton (Donna) and stepdaughter Linda Burton Shearer.  Jan was predeceased by her husband, John Stevens Burton, her sister, Sarah Shipp Walker of Richmond, Virginia, and brother, John Edgar Dawson Shipp III, of Americus, Georgia.
At Jan's request, a memorial service will not be held for her, however, a gathering of friends will occur at GEDS in Orange Park at a future date to be determined in 2017.    
For those who wish to remember Jan and honor her devotion to education, your support of The Burton Fund for Scholarships at Grace Episcopal Day School will be appreciated.  Checks to "GEDS Burton Fund" may be mailed to Sally Walton in Washington State or sent directly to the Head of School, Stephanie Massey, GEDS, 156 Kingsley Ave., Orange Park FL 32073.  Jan's family may be contacted through Sally Burton Walton, 1132 SW 174th Place, Normandy Park, WA  98166.
Please sign the guestbook at funerals.coop.
---
Comments
A true modern day Southern belle. My fondest memories are of the times my wife and I spent with Jan and John at their home On Holly Point. Jan's charm, ambition and dedication made her truly unique. The miles separated us but we managed to stay close. May she now be close to God.
Wayne Lauten
---
What a great picture of Jan. It's just how I remember her, with a million watt smile enjoying the moment. She was probably one of the most elegant women I've known. Had she been born in a later era, she might have been the CEO of a Fortune 500 company. She had the entire package of beauty, brains, quick-wittedness and a dynamic personality. It was an honor to have known her.
- John Gilliland
---
Jan Burton had a true gift to make every person she met feel really special. She radiated warmth, happiness and genuine interest in the world around her. Her energy was boundless and she touched too many lives to count. Her longevity was a testament to a life well lived. Those of us who knew her were lucky as the uniqueness of Jan happens very rarely on this earth. Beauty, Brains & Grace!! She will be carried in my memories forever as an inspiration to give life and others your best!! Fond memories and loads of love!!
- Ann Dunsford Curley
---
A Lady way ahead of her time - Just like Mary Gwynn. I think she was so right for Gwynn Valley and those of us who were lucky to be in her midst - are thankful. I am grateful for the time I spent with her.
- Susie A. Woodall
---
Jan taught me to write so people can easily read my handwriting. I always receive comments about my handwriting. She was so much a part of my childhood. She was quit a lady.
- Karrie Massee
---
What an extraordinary lady! I wish I could've met you in person. Thank you for gracing this world through sharing, teaching, conquering, and devotion.
- Beth Leigh Kniffen
---
"Aunt Jan" Burton was an amazing woman who was WAY ahead of her time. She was so thoughtful, and loving, and helpful, and inspirational, and joyful...I could go on all day. From Grace Episcopal Day School, to Camp Gay/Gwen Valley, to tutoring sessions and debutant parties; she touched my life in so many ways. I would not be the person I am today without her influence and love in my life. I will forever feel blessed by, and be grateful for having known her.
Karen Quaritius
---