William Bush, Jr.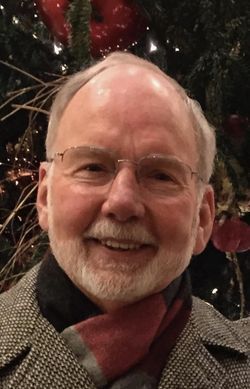 William Bush, Jr. (Bill) died at home on September 15, 2023 at the age of 82. Bill lived his life with optimism, generosity and purpose - and like a barbershop quartet arrangement, his life was a harmonious blend of family, professional life, dear friends and hobbies.
Born and raised in Salem, Oregon, he attended Willamette University and Oregon Health Sciences University where he received his medical degree. Just before starting medical school, he met his beloved wife Janet while they were both working at Salem Memorial Hospital - she as a nurse's aid and he as a radiology technician. His subsequent medical training gave them opportunities to move to many different parts of the country - first to Portland, Oregon where he completed medical school; then to Minneapolis where he completed his rotating internship at Hennepin County General Hospital. During the Vietnam War, Bill fulfilled his service requirement by entering the US Public Health Service and worked for two years at the Fort Peck Indian Reservation as a general practitioner. 
He completed his residency in radiology at Virginia Mason Medical Center in Seattle and then, with Janet's encouragement, looked abroad for fellowship training opportunities. They moved to Hamburg, Germany where he completed fellowship training in interventional radiology. They loved their time in Europe and likely would have stayed longer in Germany, but after living there for about a year and a half, Bill's mother died unexpectedly, prompting them to decide to move back to the Pacific Northwest. Bill took a position at Virginia Mason Medical Center and started a long and engaging career in radiology. He entered radiology at a time of significant innovation and change in the field; as such he developed expertise in a variety of areas including interventional uroradiology, CT body imaging and mammography. His work in the area of contrast media reactions was particularly impactful. He had a prolific academic career with over one hundred journal articles, numerous book chapters and two textbooks. He was a local, national and international leader in his field and a beloved educator and mentor to residents, fellows and faculty. He deeply valued the professional connections and relationships he developed through his career. Upon his retirement, he was honored with the title of professor emeritus at the University of Washington. 
Even with these many career accomplishments and a challenging, academic medical practice, Bill was a deeply devoted husband and father. He was at every sports game and performance of his two daughters, Anne and Jane, when they were growing up and was present and attentive when at home with his family. Despite distance and the challenges of the pandemic, Bill was an adoring grandfather to his granddaughter Estelle; at times over the past few years they would connect daily over FaceTime for storytime or just to talk and play. He loved being at his home on Queen Anne and could often be found enjoying the garden or the deck with Janet or friends, grilling delicious salmon or burgers while looking over Puget Sound, doing projects around the house or taking in a sports game. He loved watching sports, particularly Seahawks or college football, Mariners baseball, NCAA and WNBA basketball. 
Retirement brought more time for family and hobbies. Bill joined the Seattle Seachordsmen and enjoyed many years of singing with the barbershop chorus and quartets. The music and friendships brought him much joy.  
A true "happy place" for Bill was when he was wading in a river, fly fishing. He loved being in nature, being with dear friends and the meditative focus of casting and waiting for a bite. In Washington, the Yakima River and Rocky Ford Creek were his frequently visited spots and yearly trips to Nelson's Spring Creek in Montana were highlights. He was miraculously able to take one final trip to Montana after he was discharged from the hospital in early July 2023. 
For the last 10 years of his life, he was a devoted caregiver to Janet as she progressed with Alzheimer's dementia. A friend noted recently, "they were always such love birds" and this was true until the end. 
Bill was preceded in death by his wife Janet who died exactly one month and one day before Bill, his parents and his sister Susan Epley. He is survived by his daughters Anne Bush (Jennifer Magnani), of Seattle, Washington; Jane Harris (Colin Harris), of Minneapolis, Minnesota; his granddaughter Estelle Harris; and his brother-in-laws John Stanley Sather and Ken Epley.
Donations can be made in his memory to the Alzheimer's Association.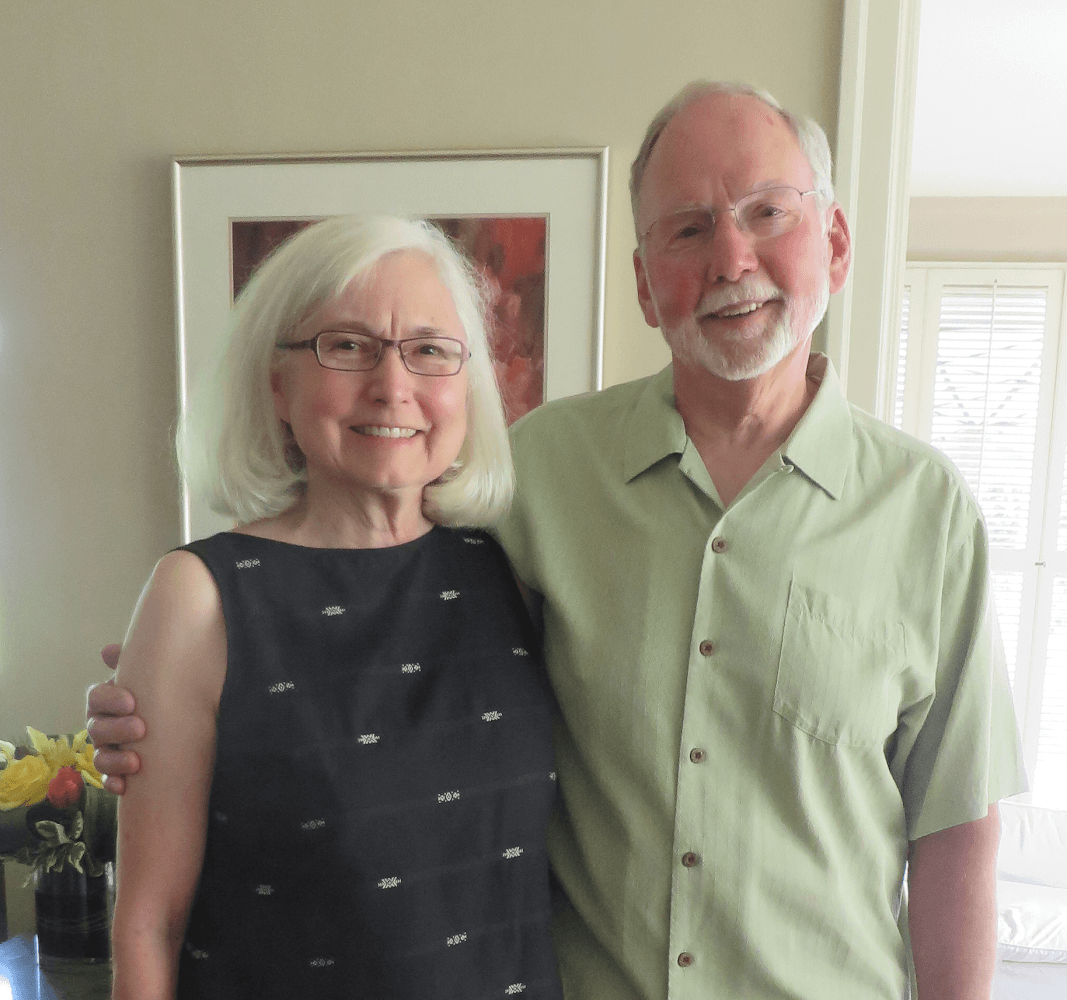 ---
Comments
I had the honor and pleasure of knowing Bill and Janet through the Seattle Seachordsmen. Bill and I sang together in multiple quartets. The barbershop baritone has arguably the most difficult task in music, and Bill did it with a lovely, mellow tone that completed the harmony beautifully. Bill and Janet hosted many quartet rehearsals in their home, which always included food, wine and delightlful conversation.

Bill was such a humble and dignified man; most of us were unaware of his extraordinary academic accomplishments because his focus was always on others. He was one of the most fundamentally decent people you could ever know. Thank you, Bill - for everything!

Tom Parks
---
I was so lucky to get to be with Bill and Janet for over 2 decades. I first performed repairs to his apartment buildings. Then I got to do things at the home. I made repairs and improvements, - A cover for Bill to Bar-B-Que, I made two man-caves for him to make his fishing flies, and lots of other work.
Janet was always sweet and loving, and I consider Bill to be a Second Father to me.
I will be out of town for the memorial service, but I will be there in spirit.
Sincerely, Joe Ghiglione
---
I knew Dr. Bush as a mentor during my urology residency at the University of Washington. He took special interest in training us urologists-to-be in how to interpret radio graphic images and place tubes in kidneys; we all looked to him as a trusted mentor. I especially remember his gentle patience and calm in teaching, how he could set the learner and patients at ease. He was not one to leave room for error and he would routinely secure drainage tubes with a 2 point fixation technique, sort of a belt and suspenders. I still use this technique in my practice and say a grateful homage to Dr. Bush each time.
 
Lora Plaskon
---
I greatly admired Bill for his kind generous manner, his professionalism, and considerable knowledge and accomplishments in his chosen field of radiology. He and Janet were a model married couple who were gracious and very hospitable. I wish I had had more opportunities to cross paths with the Bushes but was privileged to have had their acquaintance and friendship. They will be missed.
Michael McGoodwin (MD)
---
Thank you so much for everything to both Janet and Bill. Being your friend was an honor and we will miss you and our always inspiring conversations.. I have never had so much fun and seriosity at the same time as I had with Janet She was the best mentor in coping with challenges in life.
We will keep you in our hearts with love and respect
Pia and Henrik Thomsen , Denmark
---
I look at these photos of Bill when young and am reminded of a story he shared, twinkling as he said it. He was probably still in school, and it was when long hair on men became common. One set of parents (his?) came to visit and offered to pay for his haircut.

Blessed be the memories you have of both Bill and Janet.

Linda Carlson
---
I had the privilege to work with Dr Bush for many years at UWMC Radiology. I learned so much from him about Contrast Reactions. I still have the book he wrote. I remember him giving me the book in the hallway at work. He was such a kind and gentle man. He was always ready to give lectures to the technologists about contrast reactions. I enjoyed working with him in MRI. I have such fond memories of him. He was missed when he retired. I am so sorry about his passing. My thoughts go to his family.

Petra Lamon
---