Dal C. Carter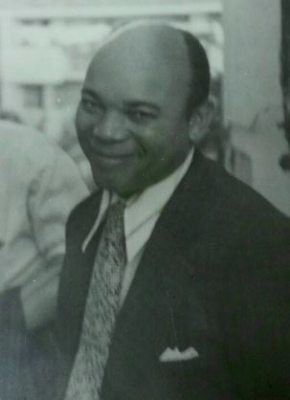 Dal C. Carter passed away on October 3, 2016 at the age of 75.
Born in Bridgetown, Barbados on September 23, 1941 to Moses and Greta Carter. Dal married Audrey Winsome on March 28, 1970, and has been a resident of Seattle for 42 years. Dal loved storytelling, fishing, camping, travel, and was a member of the Jehovah's Witness Ballard Congregation. He was preceded in death by both his parents, Moses and Greta Carter, and Uncle and Aunt, Fitz and Ailene Roberts.  He is survived by his wife, Audrey Carter; son, Orlando Carter; daughter, Sosha Pifer (Don Pifer); sister Jennifer Rousse; and granddaughter, Fernanda Carter.
A service was held on October 15, 2016 at 2pm at the Kingdom Hall of Jehovah's Witnesses, 9240 6th Ave NW, Seattle.
Dal was best known for his unwavering faith in Jehovah and his love of people. He will be deeply missed.
---
Comments
Our dear brother always had a loving greeting for those who knew him, and we will miss him greatly. But we look forward to seeing him again in the paradise earth that God has promised, w/ his health restored, and where he can regale us again with tales of his many adventures, and delight us with his innate zest for life and living it to the full. With warmest love to his family, and having the comfort and solace of our strong faith,
Diana Sasse
---