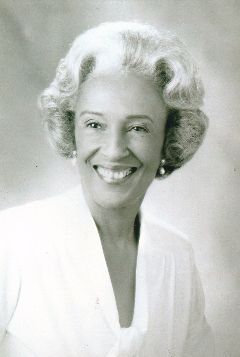 July 3, 1926 – June 24, 2015
Daughter of Clyde and Vella Schultz, Marion died peacefully in her sleep.  A loving mom, friend and volunteer, she is pre-deceased by her husband, Earl C. Sutherland, and leaves behind her daughter, Chrystal Weinberg (John); son Clyde Merriwether (Jackie); grandchildren, Cherissa, Christopher, and Jamal; step son Earl M. (Nancy) and grandchildren Anna, Catherine, and Grace.  A child of God, she was a long-time member and past president of Seattle First Baptist Church, and served on the board of the American Baptist Foreign Mission Society.  Marion was the Tenth National President of The Links, Incorporated based in Washington, D. C. She had many friends from all walks of life; she was an avid bridge player; lover of music and ardent fan of the Seahawks and Mariners.  Marion will be remembered in celebration at 3:00 p.m. at Seattle First Baptist Church (SFBC) July 12.  Family requests in lieu of flowers, contributions can be made to The Legacy Foundation, designated for The Marion Schultz Sutherland Leadership Award or The Christian Children's Fund.
---
Comments
Blessings, love and peace to you and your family Bro. Clyde. What a beautiful lady, who led an amazing life.
--Annie Branch (NBCF)
---