Richard Moore Walston
December 28, 1933 - September 13, 2022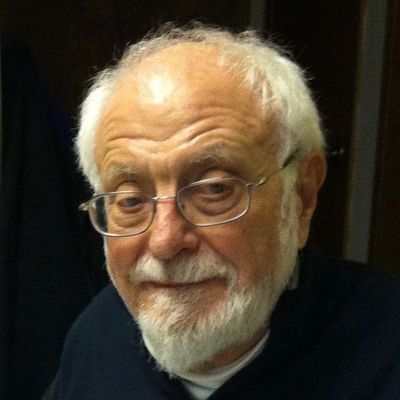 Father, grandfather, husband, uncle, counselor, teacher, friend.  These were the roles Richard (Dick) Walston loved and fulfilled so well.
Dick was born in Akron, Ohio. His mother was Dixie Faye Moore Graunitz, and his father was George Alton Walston. At the age of three Dick came to Longview and Kelso, Washington to live with his aunt and uncle, Maude "Sally" and Charlie Grubb, whom he called Mom and Dad. He lived with them through graduation from Kelso High School in 1952 and a year of community college at Lower Columbia Junior College in Longview.  Dick then transferred to Western Washington College of Education in Bellingham, where he explored new interests, made many lifelong friends, and completed his B.A. in Education in 1956.
Before his first day as a teacher, Dick was drafted into the U.S. Army.  From 1956-1958 he was stationed at bases in the U.S. and Germany, where his excursions on weekends and holiday leave inspired his love of travel.  Upon returning to the states, he taught elementary through high school students at Toutle Lake Elementary School, Lynndale Elementary, the U.S. dependent school at Misawa Air Force Base in Japan, and Mountlake Terrace Sr. High School, where he met his future wife, Sandra (Gleason).  This was his final year of teaching, because during this year Dick discovered new challenges and an affinity for the field of Social Work.  Dick completed his M.S.W. with a concentration in Group Work from the University of Washington in 1967.
Dick and Sandy were married June 11, 1966, and after his graduation in 1967, the two embarked on the trip of their lifetime—a year around the world. They spent the first seven months in Europe, car camping mostly, visiting all the countries of Western Europe, and in addition spent time in Russia and Yugoslavia. They continued around via Iran, Egypt, Sudan, India, Thailand, Singapore, Australia, New Zealand, and Tahiti. 
Upon returning to the U.S. in 1968, Dick began his social work career, working with individuals, youth, families and groups, including 2½ years as a counselor at Family Services of King County, and 13 years as a caseworker and treatment coordinator with the Casey Family Program. He also did planning, consulting, and counseling with various organizations, including the Youth at Risk program of the Seattle YMCA, and Olympic Mental Health of South Everett. Dick maintained his private practice as a clinical therapist for 38 years, until his passing.
Dick and Sandy lived in the Wallingford and University Village neighborhoods before building their home in Shoreline in 1972.  They had two sons, Jonathan Charles in 1971 and Andrew Lyle in 1973.  Being a dad was a highlight of Dick's life, and he loved family outings, trips, and working with his sons on projects, which included building a large scale play castle, and replicas of Reitveld's Red and Blue Chair.  The biggest project of all was collaborating on the design and construction of the 12-Degree House on the waterfront at Scatchet Head, Whidbey Island, completed in 2006.
Family and friends will remember Dick for his many interests, skills, crafts, and collections.  He loved reading, the visual and performing arts, collecting ideas, and learning about current affairs and human behavior.  His hobbies included cooking and baking, pottery making, beading, tie-dyeing, designing with tile, woodworking, folding Japanese origami, dyeing and marbleizing paper, working with stained glass, and making birdhouses.  His collections included masks from around the world, Japanese prints, brass objects, lanterns, candlesticks, blue bottles, houseplants, and even brass hose nozzles.
Dick had a lifelong love of travel.  His favorite destinations were Mexico, Japan, Antarctica (twice), and Europe (5 times).  Other memorable travel experiences  were visiting Australia, New Zealand, Southeast Asia, Alaska, Western Canada, Argentina, the Eastern Mediterranean and Greek Islands, and forty of the fifty states.
Friends and clients remember Dick for the difference he made in their lives.  The following are among the comments we've received:  "A beautiful man."  "He saved my life." "I wouldn't be here without Dick." "I would have crashed and burned." "He was like a father to me." "I can't think of anyone who had a greater influence on my life." "I always think, 'what would Dick say?'" "His creativity and curiosity provided glimpses of a wider world." "He is with us all the time, and in everyone with whom he had a positive influence."
Above all, Dick loved his family. He is survived by his wife, Sandra; two sons, Jonathan (Ciné) and Andrew; five grandchildren, Nola, Julian, Soren, Wren, and Dahlia; a sister, Joy (Bill), in Florida and a brother, Jay (Jacqueline), in Arizona; and cousins, nieces and nephews.
We will miss his insight and guidance, his thought-provoking questions, his smile, laughter and tears, and his many great stories.
Family photo at Scatchet Head 2015

Walstons at the Space Needle: (l to r) Dick and Sandy; brother, Jay with Jacqueline; sister, Joy

Sons, Jonathan and Andrew with Walston grandchildren

---
Comments
---