Dolores Marie Wright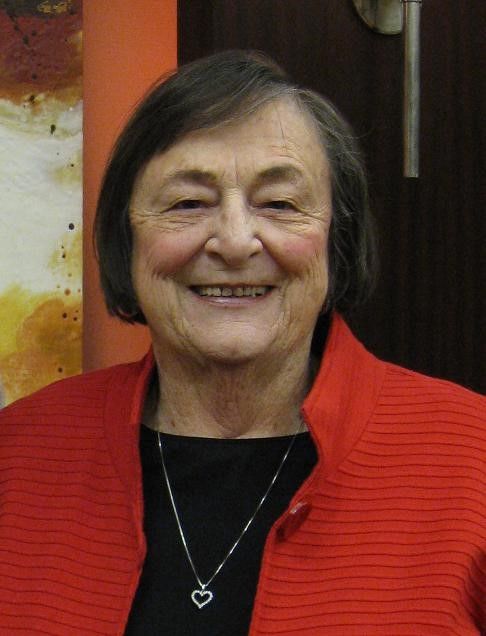 Dolores Marie Wright most recently of Seattle, born September 17, 1930, passed away on April 8, 2018. She was a proud native California girl who relocated to Pennsylvania with her family in the late 1960s.  Dolores leaves behind many loving friends and family members who will miss her spirit of service, her quick wit, love of baseball, and her willingness to do battle for a cause. She was born in Alameda, California to Emma (Sciacqua) and Randy Barsotti. She told stories of her girlhood in the foothill town of Jackson and the agricultural Salinas valley in California with her big brother Don Barsotti.  Dolores was the first in her family to go to college where she enjoyed sorority life and independence. Her lifelong friends remember her as fun-loving, filled with song and always ready to go out! Dolores married the love of her life, William (Bill) A. Wright. They were always deeply engaged in their Catholic church communities and enjoyed sharing good meals and cards with friends. Dolores was a devoted mother ensuring her three children took their school work seriously and had productive activities. Randy, Mary Frances (Cesca) and Nancy, have given them 5 grandchildren (Chris, Alex, John, Ayala and Caleb) and two great granddaughters (Staley and Byrne). She ensured they all had college funds.  Dolores was particularly beloved by her great granddaughters who always found something fun to make with Great Gramma. 
Dolores had a strong spirit of service, volunteering wherever life took her.  Her dining table always had projects: crafts for Christmas bazaars, piles of donated fabric for quilts, homemade greeting cards for service men and women, and recently pink hats. She volunteered for the church, schools, hospitals, and a Philadelphia crisis line. After they retired, Bill and Dolores drove their massive RV and tiny convertible Miata with caravans of friends, seeing the country and sharing convivial cocktails and potluck suppers. Dolores was an energetic and growth-oriented president of the San Jose chapter of Project Linus where the local club made thousands of blankets for children in hospitals and in other crisis situations. She had a bedroom of their home dedicated to fabric, yarn and blanket-making supplies. When Dolores and Bill relocated to Mirabella in Seattle, Dolores missed her blanketeering, but soon starting knitting hats and helped organize the first fundraising crafts fair at their retirement community, which has since become an annual event. She most recently and successfully campaigned for improved meals and services for those in assisted living at the facility where she lived.  
Dolores is survived by her three children, their spouses Larry, Linda and Lee, and her grandchildren. Services will be on April 14, 2018 at 11:00 am at St. Joseph's Parish in Seattle. In lieu of flowers, please make a donation to Project Linus San Jose chapter (http://www.sjlinus.org/ ) or your favorite charity in Dolores' name. 
---
Comments
---
Deloris is a very fond memory of my husband Pat and myself. Pat's parents, Martha and Stanley Coley, lived near Bill and Deloris. Stan and Bill also worked at Westinghouse together. As newlyweds, Deloris and Bill included us in many of their get-togethers. Deloris taught me how to needlepoint and hosted a baby shower for me when pregnant with our first child, Angela.
Mary Catherine was already gone when we knew the Wrights, but we remember Randy and Nancy fondly. I wish I would have searched for Deloris before she passed so I could tell her about our life after Philadelphia. She is fondly remembered.
Deb Coley
---