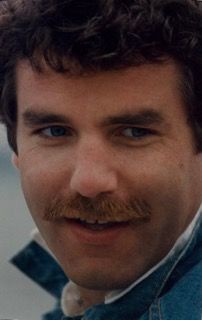 Stephen Forrest Kendall (Steve) was born September 2, 1959 in Port Angeles, Washington.  He passed away suddenly following a heart attack on February 12, 2016 in Seattle. 
Steve loved his family deeply and his spirit surrounds us.
Steve leaves behind the great love of his life, his wife Dori Shoji.  They shared their Elliott Bay condo in Seattle with Cody, their happy beagle.
Steve also leaves behind his devoted parents, Captain Neil Forrest Kendall (U.S. Coast Guard, RET) and Mildred Anne (Schmidtman) Kendall of Marysville, Washington; his brother Bruce William Kendall and his wife Sara (Schreiner) Kendall of University Place, Washington; his sister Katherine Anne (Kendall) Kirkpatrick and her husband Dana Kirkpatrick of Star, Idaho; his nephews and nieces, including Patrick Kendall and his wife Margaux (Faris) Kendall, Jackson Kendall, Casey Kendall, Kendall Anne Kirkpatrick, and Caroline Kirkpatrick; and brother-in-law Todd Shoji.
Steve was a proud graduate of Western Washington University in Bellingham, Washington, where he made many lifelong friends.  He had a long career working for the State of Washington in the Department of Social and Health Services, including Child Support Enforcement.
His favorite place on earth was Seattle and he loved walking the waterfront, grocery shopping with Dori at Pike Place Market, and cheering for the Seahawks and Sonics.
Steve's love of music was wide-ranging and infectious.  Rocking to AC/DC, Heart and Lynyrd Skynrd always made him happy, as did Johnny Cash, Foo Fighters and the Rolling Stones.  He would also laugh along with his family to the musings of Tom Lehrer, Stan Boreson and Spike Jones.
He rarely missed a family gathering and his warm smile graces hundreds of family photos from birthdays, graduations, Christmases, Thanksgivings and more.  He took great delight in watching his nieces and nephews open their Christmas gifts which were always (always!) the right choice.
His mustache was perfect, his clam dip sublime, and his wit sharp.
As part of a Coast Guard family, Steve's childhood took him from Alaska to Georgia to Cleveland to Boston to Washington, DC.  He attended schools in Ketchikan (AK), Port Angeles (WA), Bellevue (WA), Rockville (MD), and Oxon Hill (MD). 
He spent his freshman year at Sammamish High School in Bellevue and completed high school at Friendly Senior High School in Prince George's County, Maryland.
As the family moved from post to post, he learned a lot about America and interpersonal dynamics from the backseat of the family sedan he shared with his brother, sister and Casper the Friendly Dog.  Steve won most of the trivia games on those long drives and was the first kid to help get the tents set up when the family stopped to camp.
He had a special bond with his aunts, uncles and cousins scattered around the U.S., and with his grandfather Richard Schmidtman (BaBa), and with his grandmothers Mildred Gallup Schmidtman (MaMa) and Helen Gorman Kendall (Grandma Kendall).
Steve Kendall was an original, complex, loving man.  We miss him.
A Celebration of Life will be held at 11:00 a.m., Tuesday, March 15, 2016 at Salty's on Alki, 1936 Harbor Ave SW, Seattle, WA 98126. The family requests that you indicate below whether you plan to attend.
In lieu of flowers, please make donations to the Swedish Medical Center Foundation www.swedishfoundation.org.
---
Comments
RSVP - Bruce and Sara Kendall will attend.
Bruce and Sara Kendall
With all my love, and condolences to Dori and the Kendall family.
Yes I will plan to come to the event at Salty's.
Thank you,
Linda Hodges
My heartfelt condolences to Dori and the entire Kendall family. I cannot attend the Celebration of Life but intend to spend some quality time with Dori in Seattle real soon.
Todd Shoji
Deepest condolences. Please plan on us attending the celebration of life.
Chris and Sarah Kendall
Deep condolences. Iris and Ray Copin plan to attend at Salty's.
Ray Copin
RSVP - Nancy Konrad will attend. 
Nancy Konrad
RSVP - Fran and Jack Schmidtman will attend at Salty's.
J. G. Schmidtman
Yes, I plan to be there. Love to you Dori, and all Steve's and your family.
Anne Hankins
My deepest condolences. I will be there.
Melissa Ford Shah
Dori and the entire Kendall family, my deepest sympathies. I plan to attend the celebration of life.
Lisa Pan
RSVP Neil and Mildred Anne Kendall will attend
Neil Kendall
I will be there, love you Dori
Gary Hartline
We will attend the celebration of life.
Sally Joy, Sharon Rumery, Charlotte Romo, Nancy Juntwait
Neil and MA. I will be there with some of your CG bridge group.
My heart goes out to you and your family with this very sad loss.
Margie Versaw
Our hearts go out to Dori and Family. Janet and I plan to attend the celebration of life.
Tom and Janet Medina
To all the Kendall family, Greg and I extend our deepest sympathy at this sad time. We plan to join you at Steve's memorial.
Maggie & Greg McGuire
I will be there. My thoughts and prayers are with you.
Logan MacGregor
Two more RSVPs for Celebration of Life (they told me personally they would be there):
(1) Herb Simon 
(2) Art Scheunemann
Bruce Kendall
Sarah and Mike Newell will be there.
---
M.A. and Neil and family, Our heart goes out to you at this time of your lost. We always think everyone will live for ever and then they are gone. Just remember your friends will be there for you. Charlotte, Sharon, Nancy, & Sally
Sally Joy, Charlotte Romo, Sharon Rumery, Nancy Juntwait
---
M.A. Neil and Family,
Our thoughts and prayers are for your strength, comfort and peace of mind as you cope with the loss of Steve. We are sorry we are unable to attend the Celebration of Life, but please know you are all in our thoughts, hearts and prayers. --Gordon and Roberta Swanson
---
I hope you can find some sort of comfort in your memories of Steve.
Cris Rancourt *friend from WWU
---