Nolan Allen Hamm
December 1937 - February 6, 2021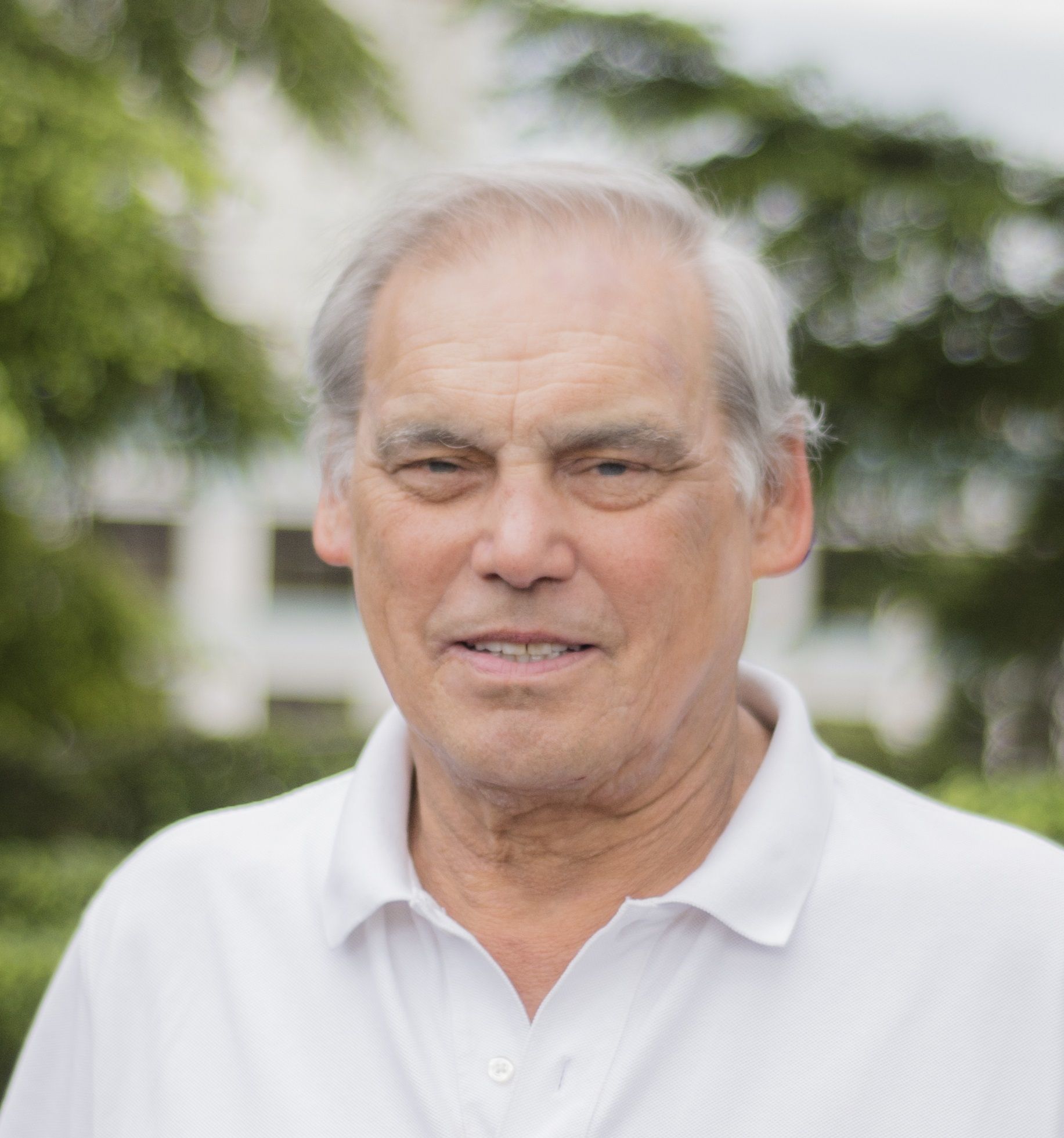 Nolan Allen Hamm, known as Allen, passed away on February 6, 2021 in Seattle, WA, at age 83, after a year-long battle with cutaneous T-cell lymphoma and the side-effects from treatment.  He is survived by his wife Janet, daughter Seri, sister Geri, numerous nieces and nephews, and their 3 cats Cezanne, Zola, and Zenda.

Allen ("Allie") was born at home in the mining village of Haycock, Alaska in December 1937 to Ebba and Nolan Hamm.  The umbilical cord was wrapped around his neck and he came out blue, but the mid-wife was skilled and soon he was wailing.

In 1939 the family moved from Haycock to Fairbanks and finally settled in Anchorage.

Allie and his older sister Mamie and younger sister Geri were very close.  He enjoyed playing, reading, and painting more than tending the garden or other chores but Mamie had her ways to keep him on task.  They didn't have much money so he built Geri a bicycle with parts from the junkyard, she still says it was the best bike she's ever had.

After graduating from high school in 1955, Allen went to the University of Alaska in Fairbanks on a scholarship and earned a degree in electrical engineering.  After graduation he returned to Anchorage and worked for the FAA.

Seeing the draft coming, Allen joined the Army.  He left Alaska and ended up at Fort Bliss in Texas.  He had never experienced a climate like Texas and was certain he was going to faint when he stepped off the bus.  He worked in the laboratory during his entire Army career.

After the Army he decided to take advantage of the GI Bill and attended the University of Oregon to pursue a master's degree in physics.  When asked why he went to Oregon to study physics rather than a school with an engineering department, his answer was that it had the best ratio of women to men.  There he met his first wife, Connie.

Allen and Connie moved to Tacoma WA in 1969, and Allen began his career as a consulting engineer for Al Creten, designing systems for buildings.  In March 1970 two life changing events happened - first, Allen met Floyd Blunt, a new mechanical engineer, and second, his daughter Seri was born.  Soon Allen and Floyd decided to start their own firm and on April 1, 1971, Blunt & Hamm Engineers officially opened for business.  They both enjoyed the humor of starting a business on April Fool's Day.  Allen's partnership with Floyd was one of the most significant relationships of his life.  The two men did not always agree but they trusted each other completely and their strengths and weaknesses complimented each other perfectly.

In 1990 Allen met Janet Geoffroy, a bridge player from Seattle.  After a trip to Ocean Shores he wrote in his journal "I went into the water with my shoes on, just goes to show I will follow her anywhere!"  Allen proposed on Valentine's Day, 1991, and they were married in June 1991 and lived in Seattle.

Janet was a skier, so Allen took up skiing at age 54 and became proficient at it.  Allen and Janet had many great adventures biking and skiing.  At first they used Janet's Subaru wagon but after a weekend with no lodging available for 140 miles, they bought their first conversion van.  Every weekend they would load up the van with either skis or bikes plus their cats and head out in search of fun and ideally a good restaurant with a view and/or outdoor dining.  Both were life masters in the American Contract Bridge League, so they also played in bridge tournaments when there was one going on near their destination.  They also went on several vacations travelling around the west, visiting parks and enjoying outdoor activities.

Janet retired in 2005 but Allen continued to work.  His life as an engineer was such an integral part of who he was that he wasn't ready to retire despite the long commute from his home in Seattle to the office in Tacoma.  He always enjoyed a good engineering problem; teaching others how systems worked; and discussing football, politics, and black holes.

Allen's defining characteristics were eternal optimism, cheerfulness, good-natured, not getting stressed, kindness, generosity, honesty, stalwartness, willingness to go out of his way to help others including strangers, physical strength, natural athleticism, often bursting out into song, persistence, ability to fix almost anything, and a dedication to his work, along with a streak of stubbornness, a penchant to having "hidden agendas", a tendency to being late, and frequently espousing an opposing point of view for argument's sake.

Things that Allen loved and enjoyed included his extended family, his cats, biking, skiing, bridge, football, reading, movies, sudoku, music (especially musicals and classical), animals, driving and van-camping trips in the great outdoors, and food (especially pizza, fried rice, pasta, smoked salmon, fruit & berries, waffles, cinnamon rolls, tiramisu, ice cream, pumpkin pie, popcorn, honey-nut cheerios, ice).  Allen also never met a tool he didn't like, and he carried a lot of them along on bike rides in his overly heavy bike pack.

Allen started working from home in March 2020 during the COVID-19 lockdown.  At the same time, he was diagnosed with cutaneous T-cell lymphoma.  He underwent radiation and then chemotherapy.  With his latest treatment, the prognosis for remission was hopeful, but his body succumbed and there was nothing more the doctors could do, and he passed away with Janet and Seri at his side.

A Celebration of Life event for Allen will be held Saturday July 24, 2021, starting at 1:00 pm at the Dacca Barn at 2820 54th Ave E in Fife, WA.  We are hoping to have a Zoom connection for those who cannot attend in person.  Remembrances can be made in Allen Hamm's name to a charity of your choice, especially charities helping children or animals, or working on a cure for cancer.
---
Comments
I will always miss you, Dad. I was so lucky to have you as a parent, mentor and friend.
As we used to always joke when working late into the night, at least we'll never have to say we didn't spend quality time together. I am so thankful for that time.
You were a kind and generous soul who taught me so much about how to treat others.
Thank you.

Seri Hamm
---
Allen will be deeply missed. He was a very kind and respectful person no mater who you were or your age . He was ever afraid to ask questions and eager to understand what he didn't know. He is resting now in a place where all his questions of the universe will finally be answered.
-Allen R. Holz
---
Uncle Allie was a beloved Uncle throughout my whole life. He brought his curious nature, open-mindedness to many a conversation. He loved eating out for dinner, bike riding, reading, and enriched my life with his love of adventure by having me stay a summer in Tacoma with his daughter (my cousin) Seri. I have so many cherished memories of him and with him. His smile lit up his face and his chuckle made me laugh!! Love you and will miss you Uncle Allie.
-Linda Porter
---