Martha Jane Renfrew Wheeler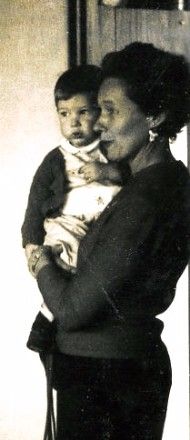 Martha Jane Wheeler nee Renfrew, an activist for civil rights, the environment, and LGBT rights, and an ardent outdoorswoman, died peacefully on November 26, 2017. She received the Lifetime Hero Award in 1996 from Governor Mike Lowery for her work with the Hands Off Washington campaign. Martha was born in 1927 in Philadelphia and grew up in Waterbury and Woodbury, CT, with her parents, Norma Estes Renfrew and Alan Spaulding Renfrew, and three younger siblings. She graduated from Radcliffe College and worked in the US Foreign Service in Belgium after WWII and returned to the US for positions at Stanford Research Institute in Washington, DC, Palo Alto, and Portland, OR. She met the man who would become her husband, Lawrence Wheeler, at a Harvard-Yale-Princeton picnic in Portland. They settled in Seattle's Mt. Baker neighborhood and raised their five children.

Martha was engaged with progressive causes that included recycling (long before most of us had heard of it), quality integrated education, the League of Women Voters, and gay rights with PFLAG and Hands Off Washington. She was a founding member of the Wednesday Walkers, a group of women who have weekly ventured afoot into the mountains and other wild places of the Pacific Northwest from the 1960s to the present. She was a rower in college and at the Mt. Baker Rowing Club on the Conibears boat in the 1980s.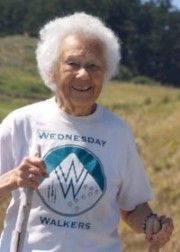 This New England transplant instilled her love of the Pacific Northwest's wild places into the family values through many hikes and trips to the mountains and the ocean. In addition to her husband and three younger siblings, she is survived by her children Beth (Gary), David (Barbara), Ben (Gilda), and Charlotte and daughter-in-law Ragna Jacobsen; five grandchildren and two great grandchildren. She was predeceased by her son Steven. Martha was guided by an internal moral compass that always pointed toward universal rights and will be dearly missed.
A celebration of Martha's life will be held at the Mt. Baker Community Club Ballroom, 2811 Mt. Rainier Dr. S., Seattle, on Sunday, December 10 at 9:30AM.
In lieu of flowers, please make a donation in Memory of Martha Wheeler to Rainier Scholars, an NPO that creates pathways to college education for hard-working, low-income students of color.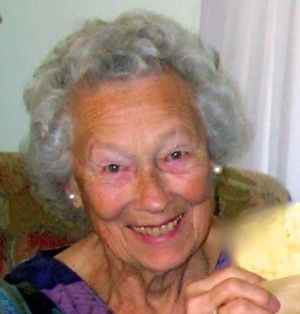 ---
Comments
I feel so very lucky to have been able to know and love this amazing woman. She was a powerful force in my mother's life, and then a generation later, in mine. "Mission Control", she wrangled my talented, active, wonderful cousins, and still made room for her niece from Florida during more than one idyllic summer. As long as there was room in The Green Dragon, everyone was welcome. My Wheeler family is in my heart and mind during this time. Much love to you all ♡
Cyndi Mulligan
---
I was at the Wheeler house so much when we were growing up I felt like that was my second home.! Staying fir dinner or running out of the house when Mr. Wheeler hit a raccoon and brought the thing home to cook. I think he may of made a hat. Martha was so mad but laughing. I'll always remember her laugh. I'm grateful and thankful to have known her.
    
Thomas McElroy
---
I always admired the closeness of the Wheeler family while I was growing up. I heard about family dinners around the table and how they included friends and neighbors. Martha was endlessly curious about other people and so everyone was welcome. I loved hearing how when the family got together after growing up and moving out that Martha would cry. She wore her emotions on her sleeve and she was very loving. She was the ultimate networker and would call me and suggest I reach out to the new family who had just moved in down the street. She was convinced we would have a lot in common and should meet. Ever patient and tolerant her kids could always count on her to help out if they were in need of any kind. Even her flaws were a result of her best intentions. I will miss her beautiful smile and I send the family all of my love.
Lisa Kartiganer
---
Ben,
I'm so sorry for your loss. If I could be their for you and your family I would, Ill be back in town the week before the holiday. I will keep you and your family in my prayer. Seems your mother lived a beautiful life and did things her way!
Love and peace,
Regina Hall
Class of 1977
---
It was nice to learn so much about your mother. What an amazing woman.

Bonnie Birch
---
Ben sorry for your loss you and your family will be in my prayers peace
Tom Davis
---
Ben sorry for your loss you and your family will be in my prayers.
peace 
Tom Davis
---
My deepest sympathies for your loss, Ben. Thank you for broadcasting her obituary; what a remarkable woman.
Love and light to you and your family.
Traci Staffen
---