Peter Allen Galloway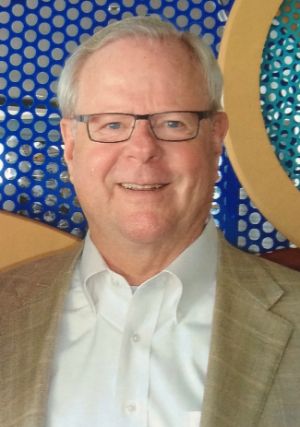 Peter Allen Galloway, 74, passed away on July 3, 2019 in Seattle, Washington.  He and Sharon, his wife of 29 years, enjoyed travelling abroad and visits to the Washington coast. Pete was born February 6, 1945 in Eureka, CA to Claude and Mary Jean Galloway.  He was a graduate of the University of Puget Sound in Seattle, and Willamette University College of Law in Salem, Oregon.  He served honorably in the US Army Reserve.  Professionally, he had a long and successful career in financial management.  He was proud to serve on the board of directors for the Charlotte Martin Foundation.
---
Comments
So sorry to hear of Pete's passing (and so much after the fact, too). I got to know him when I worked for Seattle Children's Theatre. He helped SCT so much with his guidance and mentorship of me as a fundraiser, helping us keep the support of the Charlotte Martin Foundation through his kindness and candor. I appreciated him a lot! Wishing all you who loved him peace and ease.
- Connie Moffit
---
Pete will definitely be missed by me. He held a very close place in my heart. Pete and I often talked about fishing and his time on the Fish and Game board; we'd talk about native Cutthroat Trout and where I'd go catch 'em.
Take care Pedro! I'll remember our talks!!
- Thomas Braile
---
Pete is so missed by me - he was a great friend and mentor. We'd talk about travel, he loved London and Winston Churchill. I miss his morning jokes and wise counsel. Thank you for everything Pete. Christa
---
I only yesterday read this obituary now February 2021
I guided Pete and Sharon around in Florence, Rome and Paris
They were a joy to be with. I hope Sharon sees this message
lazio.roamer
gmail
 
Franco Julius
---