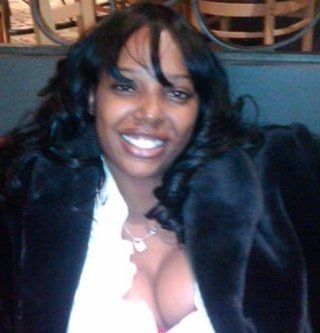 Iriah Smith was born on November 28,1971 to Harold B. Smith and Willieetta Smith.  She was originally from Los Angeles, Ca and in her middle age school years migrated to Compton, Ca where this would be her home for many years.  I will skip over all the boring details and get down to telling my story.
I had struggled many years with Sarcoma, which eventually is the beast that I have succumb to.  Now I know this is a very sad moment and I have no doubt that I  will be missed dearly.  However, death is a part of life.  I was blessed enough to have been given the opportunity to have been a mom to an awesome daughter, Nala Wynter Berry.  I'm sorry sweetie, that I'm no longer in your presence, but I have built a strong foundation and we have built wonderful memories along the way. I love you very much.  I will be the whisper in your ear.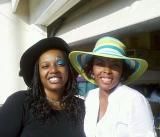 I was much more than the Sarcoma tried to take from me.  Even though it was a tough ride, I was still full of laughter and love.  I enjoyed going to jazz concerts, listening to great artists.  I loved hanging out with my family in Auntie Rene's backyard.  Those times were simple, but priceless.  Moments like those is when I realized how great my huge family is.  And I love each and everyone of you.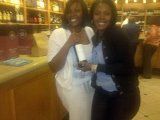 I also love hanging out with several friends.  You know individually who you are.  And also talking, texting and facebooking to my friends who lived far away.  I love you, too.  And thank you for being my friend and allowing me to be a part of your life.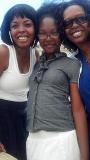 In the past, many would say I inspired them with my never give up or keep it pushing attitude, at times I couldn't possible digest the magnitude of that.  And maybe I did but sometimes I didn't feel as if I did that.  To be honest, I felt like a failure most times.  Although, I had come to grips that I had done everything humanly possible to fight Sarcoma.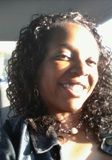 I want to conclude my farewells, by saying Iriah Smith was an amazing, fierce, and fearless individual that simply loved life.  I was raised in poverty and had always had to work hard for what I wanted.  Some things came easier than others, but through sickness I learned that material things really don't matter.  What truly matters is we love each other.  Also, health is wealth.
Until we meet again.  Live, Laugh, Love... Xoxo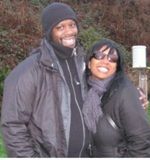 Side Bar :
Thank you mom for all that you have done for me.  The good and the bad.  It taught me to be the tough cookie I was.  Love you
Thank you Auntie Michelle for the many no nonsense talks you had given me over the years.  I will miss your sweet potatoe pie.
Thank you Auntie Renee for your understanding and clarity.  I'm going to miss that bomb dressing.
Thank you LaShonda for being the wonderful cousin that you are and a sister through the good and bad times.  No more weekly phone conversations, but I will always be around.
Thank you Sharonda for the list is too long, but I thank you for being the bridge I needed in 2006 when you had asked me to be a part of Angie's wedding.  You are more than my cousin, my sister, my friend.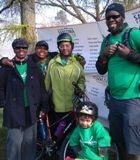 Thank you Angie for always having a beautiful smile and always being there for me.
Thank you Gabrielle Moton a true friend for life.
 
Iriah died peacefully at home on July 12th, 2014. She had grace, dignity and complete control of her process until her last breath. The amount she is missed is immeasurable, however she was and will always be a true inspiration and an example of how to live life! Thank you Iriah for teaching us all how to "keep it pushin!"
---
Comments
Auntie I love you and miss you. I will try to do as you instructed me on our many talks. Most of all I will not be sad because you would want me to remember the good times, and most of all "keep it pushing" . You were able to do that for many years so the least I can do is make you proud. - Nadaley Smith
---
Auntie, you will be missed. I loved you from the day I met you on Facebook and then later seeing you in person when you came to my house. From the beginning your incredible spirit made impact. You were so full of life and love and my goodness were you so beautiful inside and out! You were the Naomi to my Ruth I clung to you so much. We had so much in common, from favorite movies to favorite artists, to the love for life and being able to experience moments that would be forever remembered. I'll miss encouraging you with scriptures especially when you needed that extra little bit of spurring on. You would always thank me but in all, I was thanking you for demonstrating your strength and resilience. You will Never be forgotten my dear. In the months leading up to your death, I would just cry so much because I didn't want to miss you but I knew in my heart you had enough and you needed to see God. I pray you found rest with Him. You're a beautiful soul and I hope I'm atleast half as fabulous as you are when I get older. I love you forever and I'll do whatever I can to love Nahla.  Kelly Bayne
---
Girl 30 years just doesn't feel like long enough to be friends. Iriah thank you for being the very best friend I've ever had and for keeping everything 100. Thanks for all the laughs and all the love you've always shown me. Me and my family will miss your smile. Send my love to my Momma (who I thought loved you more than I did) and my Auntie (the one that sent us home from Oakland after Roosevelt graduation over some H Salt fish and chips). I will always miss all of our multiple hour long convos about real life and reality TV. I'm going to also KEEP IT PUSHING and do all the things you believed I could and should do in life. I will do my part in Nala's life and help to instill the things you want her to know about life. I will always love and remember you!!!!  Gabrielle Moton
---