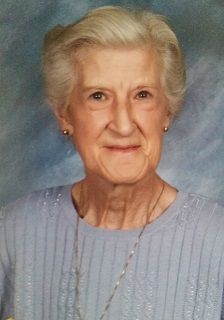 Helga McInturff, 78, died on September 13, 2014 in the arms of her loving daughter Kathy McInturff in Seattle, WA.
Helga was born on January 15, 1936 in Hanau am Main, Germany, the daughter of Friedrich Joseph Mueller and Anna Katharine Hofacker. In 1955 Helga married the love of her life, the late Gerald B. McInturff. They both migrated to the United States and moved to Mercer Island in 1956.
Helga completed her education in Germany and worked at various retail stores in the United States throughout her years of employment for companies such as Kress, JC Penney, Frederick & Nelson, and Bartell Drugs Store.
Helga was baptized and confirmed as a child in the Lutheran Church in Germany. She attended the Hope Lutheran Church in Seattle, WA for 54 years. There she built many relationships within the church community.
In addition, she loved to spend time at the softball fields watching her daughter Kathy play. She formed many relationships amongst Kathy's friends, who loved her dearly. She was known as "Momma Mac" in the softball community. She was an icon and popular because she spoiled the softball community with her famous chocolate chip cookies, love and support of the game.
Helga is survived by Daughters: Kathy McInturff, Seattle, WA; Gelinde and her husband Paul Lamer of Tigard, OR. Son: Richard McInturff lives in Puyallup, WA. Grandchildren: Jennifer and her husband Brian Lindeman; Christa Abrams and her husband Grant Abrams. Grandchildren Justin, Tiffany and Brandon. Great grandchildren Samantha and Alexandria. Christina and her husband Chris Foster and daughter Abagail.
Preceded in death by son Tom McInturff. Tom's wife Christina and daughter Lindsay live in California.
---
Comments
"Momma Mac" will truly be missed but her wit and charm will always standout in my memories.
God Bless your Family in this time of lost. --Ramon and Drea
---
Kathy, I'm so sorry for your loss, your mother was a great lady. I'm sending you prayers and love. Take care, your old friend Jennine (Matt) Devenuti
---
Her humor was amazing and no denying her love of sports. Such a vibrant spirit. "Momma Mac" will be missed but never,ever forgotten. What an amazing legacy she leaves behind. Condolences to all the family and friends. --TJ
---
I am so sorry for your loss. May it help you to know that death was not in God's plan, that is why he says: I have even put eternity in their heart (Ecclesiastes 3:11) but Adam sinned so sin and death entered into the world, but because of God's love and knowing our pain, he will bring back to life and health many of our loved ones. Please find some comfort and strength from these facts in your difficult days ahead. - Mary Miller
---