James R. Flexer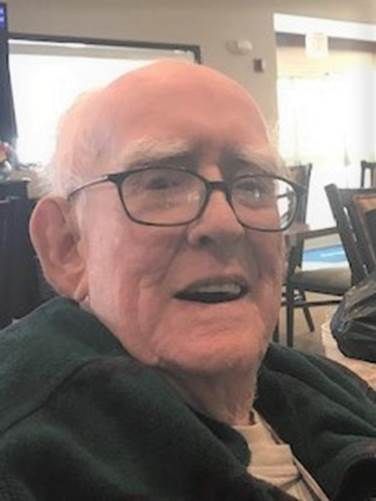 James "Jim" Flexer boarded the train for his final trip on February 4 in Issaquah, WA. Born in Leavenworth, WA on May 20, 1931, Jim lived in Cashmere until moving to Seattle in 1940. He graduated from Garfield H.S. in 1949 and Whitman College in 1953. There he pledged Beta Theta Pi and met his future wife Susan Moitoret. Jim served in the U.S. Air Force for twelve years, living in St Louis, New Mexico, Japan, and Omaha, and attaining his Masters in Meteorology from the Univ. of Washington in 1960. Leaving the Air Force as a Captain, he moved to Bellevue in 1965, and was later made Major in the reserves. Jim worked at Boeing Computer Services and helped raise four children while active in his church, St. Margaret's Episcopal in Bellevue, where he served on vestry and taught Bible study. He coached girls track for Eastside Track, golfed and bowled, and enjoyed boating throughout the San Juan and Gulf Islands. After retirement in 1991 he pursued lawn bowling and Volksmarching, accomplishing 10k walks in all 50 states, often combined with Elderhostels and other travels. 
Jim enjoyed spectator sports of all kinds, trains, and long road trips, along with maps and all things geographic. He spent time in later years with his garden and doing family research with the Eastside Genealogical Society, along with annual trips to the Oregon Shakespeare Festival in Ashland. Jim is preceded in death by his brother Bob (1991) and daughter Elizabeth (2014). He is survived by his wife Sue; his children Steve (and Janet), Jay (and Joann), and Kate (and Jim); grand-children Jacquie, Jessica, Ryan, Carleigh, Phillip, Frances, and Benjamin; great-grandchildren Callaway and Garrett; sister-in-law Carol, niece Julia, and nephew Marc; and a whole host of friends and relations.
Jim's memorial service will be held at St Margaret's Church in Bellevue on Saturday, February 15 at 2:00 pm. In lieu of flowers, Jim specified donations to St Margaret's or the Fred Hutchinson Cancer Research Center. The family especially wishes to thank the staff of Aegis Living of Issaquah, who cared so lovingly for Jim in his last six months. 
May Jim rest in peace, and rise in glory.
---
Comments
I'll miss you Jim! You and Sue and George and I had many good times together over many many years!
    
Mickey
---
Jim, you have been a wonderful friend to me at Boeing and after. You have touched many lives and hearts in your adventurous life. Now you've gone into a more serene, joyous place. Blessings to Sue and your family.
    
Rachael Black
---
Jim was a great dancer and I was not. But he pulled me around the floor at college dances while my boyfriend took dance and sports pictures as a way to make money, so could never join the music and dance part of dances. Tom, my husband, and Jim were roommates and fellow math majors at Whitman. Tom said that Jim was the smartest of all of his friends and helped him often. Jim, may you danace your way to heaven and say hello to Tom from CJ.
Carol Jeane Brown
---
You've always been Mr Flexer to me and it's hard to think of you as "Jim". I think sometimes I visited Liz just so I could work on your jigsaw puzzles. Which I still love doing and sometime I think of when I used to put them together with you while visiting Liz during her trips home when she lived back East. Take care, the Flexer Family.
    
Laura Pervier
---
Jim was a classmate of mine at Garfield High School. We were on the track team together and without a doubt Jim was more talented than I. We graduated in 1949. Jim had a date for the senior prom but his date wanted her close school friend to also attend but had not been asked. Could Jim find her a date? Jim asked if I had a date, which I did not. Would I be willing to double date? I agreed to attend with him and his date. Yes, and it was an eventful evening and a never forgotten event.
Some years later, early 60s I became reacquainted with Jim as I also became an employee of Boeing Computer Services. Jim was a Manager and was very well respected. We saw each other frequently during our working life.
I am sad to hear about Jim's passing. He was a wonderful person and I respected him deeply.
    
Leo Shahon
---
Thinking of the entire Flexer family today.
Love from all of the Slippers in So Cal.
- Cousin Brian
---
I'll miss you Jim. But always called you Handsome. You were one of my favorites, intelligent, fun, And also stubborn client. Your Caregiver.
Elena Mott
---