Charles Evans Mason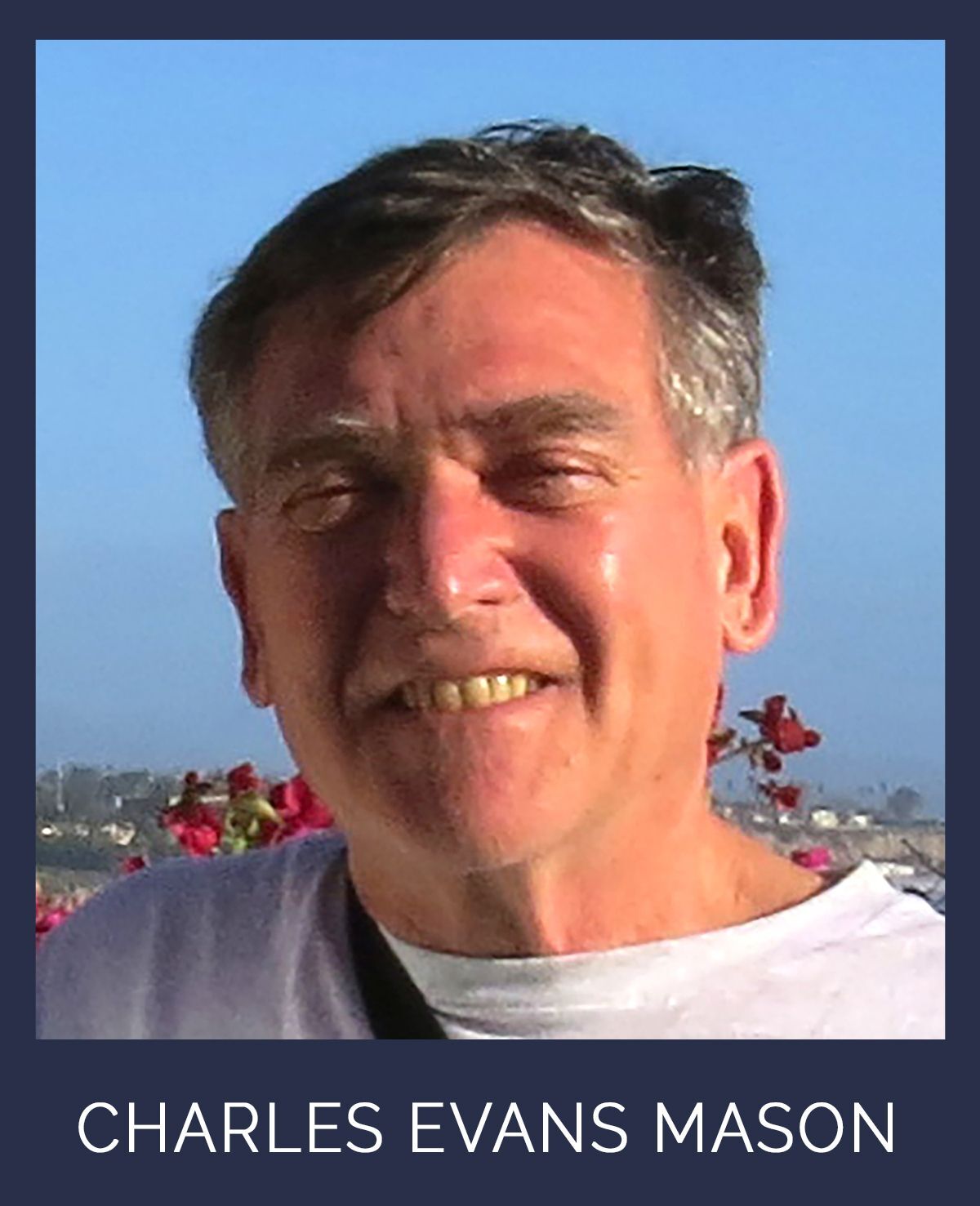 Charles Evans Mason, age 77, passed away at his home in the Ballard neighborhood of Seattle on Wednesday July 6, 2022. 
Charles, also known as Chuck, was born on March 21, 1945, in Pasadena, California to father William Benjamin Mason and mother Noelle Cecilia Mason. He grew up with three siblings: Jacqueline, William and Julie. As a teen, he spent his time playing football, working at his father's bicycle shop, driving his 1958 Triumph TR-3, body-surfing at the California beaches, and listening to jazz music. After graduating high school in 1963, he attended college at Cal Poly San Luis Obispo, where he studied Architecture. This led to his career as a Planning Engineer and Project Manager at the U.S. Army Corps of Engineers.
In December 1964, while they were both students at Cal Poly, Chuck met Lynn Diane Carter. On their first date they watched TV and drove in Chuck's TR-3 with Lynn's little sister Elaine in the back seat. After a 3 ½ year courtship they got married on June 29, 1968 at Grandview Presbyterian Church in Glendale, California. They spent their honeymoon in Hawaii, visiting and falling in love with the island of Kauai, which they frequently returned to over the following 54 years. 
During their first years of marriage, Chuck and Lynn lived in Santa Monica, California while Chuck was at the Corps of Engineers and Lynn worked in Finance. They moved to Portland, Oregon in 1972 and had their first son Jeremy in 1973, followed by Scott in 1977. As a family they loved camping in their VW Bus, sailing in their Lido 14 sailboat, traveling (primarily to Kauai, Southern California, and Europe), and family game nights. Being an engaged and supportive husband and father was of the utmost importance to Chuck. He also enjoyed serving others through activities like being a Scoutmaster of his sons' Boy Scout Troop, building homes for Habitat for Humanity, serving on Mission Trips to Central America, doing projects for the churches they attended, and making deliveries for food relief organizations.
Five years ago, Chuck and Lynn moved from Portland to Ballard, to be closer to their children and grandchildren. They started attending St. Luke's Episcopal Church, led by Canon Britt Olson, who Chuck and Lynn both knew and mentored during their time in Portland. They enjoyed watching their grandchildren's sporting and music events, going out to meals with family and friends, participating in St. Luke's activities, taking walks through the Shilshole Marina next door to their home, and most of all spending precious time with each other. 
In addition to his beloved wife Lynn, Chuck is survived by his sons Jeremy (and daughter-in-law Suzanne, and grandchildren Noelle and Carter) and Scott (and grandchildren Hana and Kibebew), and his sisters Jacqueline and Julie. 
Chuck's funeral service will be held at St. Luke's Episcopal Church on Saturday, July 23rd at 2pm. The service will also be livestreamed on St. Luke's Facebook page. His family invites all of his friends to come and celebrate this life well lived and loved. 
In lieu of flowers, please make a memorial donation to the St. Luke's Affordable Housing Fund by clicking on the 'Give' link @ https://stlukesseattle.org/ or mailing a check to 5710 22nd Avenue NW, Seattle, WA, 98107 (mention "Housing Fund" in memo/notes section).
---
Comments
We truly loved our friendship with Chuck. He was a wonderful, considerate, generous, and fun-loving man. We will miss him!

Dave and Marsha Carthey
---
We loved Chuck!!!

Marsha and Dave Carthey
---