Darlene June English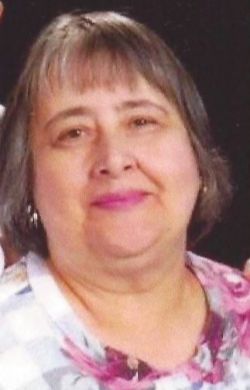 Darlene was born on September 4, 1943 to Julian Herman Richardson English and Florence Gertrude (LaChapelle) English in Seattle, Washington.
Darlene was a devoted mother, sister and friend.  She spent her entire life in Washington State. She attended St. Therese Catholic Academy, Horace Mann Elementary School, and Pacific Alternate School.  Most of her childhood life was spent in the Capitol Hill area.
Darlene took culinary classes at a trade school in Seattle where she met her children's father, Octave Jules.  She had a love of music and cooking, but due to health reasons, she was unable to pursue employment.  Darlene loved to sing and play guitar and getting together with family and friends.
Darlene lived in Shoreline most of her adult life.  When her health deteriorated, she was moved to Shoreline Health and Rehab where she lived until she passed.

Darlene's many siblings, who have preceded her in death, include:
Eleanore MacArthur:  1922 – 1975
Charles English:  1924 - 1972
Robert English:  1930 - 2012
Jack English:   1931 - 2007
Marion Voss:   1934 - 2001
May Burgeson:  1936 – 2015
Jimmy English:  1939 - 1988
Mary Theresa Rose English: 1944 (19 days)
Darlene is survived by her two sons, Mark and Michael English, brother Leonard English, and many nieces, nephews, great nieces, and great nephews.

Services will be held on June 28th, 2019.  Flowers can be sent to St. Mark Church, or donations may be made to the American Cancer Society.
Mass Service:  11:00am – 12:00pm
    St. Mark Church
    18033 15th Pl NE, Shoreline, WA 98155
Graveside Service:  12:30pm – 1:00pm
      Holyrood Cemetery
      205 NE 205th St, Shoreline, WA 98155
Celebration of Life:  1:15pm – 3:00pm
      St. Mark Church
      18033 15th Pl NE, Shoreline, WA 98155
Officiant:   Father Joseph Mitchell
God saw you getting weary, so he did what
he thought best, he put his arms around
you and whispered come and rest.
---
Comments
---
From the words of the Apostle Paul, "Love is patient, love is kind. It does not envy, it does not boast, it is not proud. It is not rude, it is not self-seeking, it is not easily angered, it keeps no record of wrongs. Love does not delight in evil but rejoices with the truth. It always protects, always trust, always hopes, always perseveres. Love never fails."
Love changes everything. It makes us wiling to sacrifice for others; it causes us to look for opportunities to serve and share the love for God with others. Darlene loved many and we loved her. She will greatly be missed.
Your brother
Leonard
---
Aunt Darlene:
I will miss you for your passion of family, music, singing, and Chinese food. I loved our talks about family genealogy and sharing old photos I found on-line - some even surprising you! Our singing sessions will always make me smile. We could always gather a crowd to listen. You are now an angel above watching over us all. You will be missed by many, especially me.
Your singing niece,
Cindy
---
To the English Family..
Darlene is a beacon of light.... 
Though, she's not with us Physically...
She's going to shine forever…
She has a beautiful soul that will never be dimmed.... 
Take care yourself God bless. 
Anthony & Tracey..... 
Helen Ray's Family
---
Mom:
I am missing you greatly and our walks we used to take from going through the mall and looking at things together and clothes shopping and as you looked at costume jewelry and maybe picking out something. Then going to Ivars for lunch and playing cards after we ate and doing this on a weekly basis for quite a few years giving us the opportunities to talk as mother and son before you became very ill and needed more rest and couldn't get down the stairs. I am so thankful for those years between 2005-2009 before your cancer and other health problems that we spent outside the home just walking and talking about people and life and just enjoying the day together :-) :-) and also going with you to all your medical appts during that time which gave me great insight into your medical history and allowed me to begin taking care of you with more understanding of your needs shortly after that.
May you now be resting & comforted in the arms of our Lord & Saviour .........
Love your son,    
Mark
---
Darlene, I've known you since I was a kid. You and my Mother were basically sisters. Your long phone conversations with Mom were something she looked forward too daily. Tracey and I love you and you're family to us. The thing that sticks with me most about you Darlene was.... even though you were very sick and could barely move, you still found a way to show up at my Mother's (your sister's) funeral and the kind words you spoke brought tears of joy to my eyes. We will never forget you. I know you will forever watch over your family and please tell Momma we love her.
We love you
Anthony
---
Dear Mark, Michae,l Leonard and family,
As you know Darlene (your Mom) was just like part of our family. She introduced Kevin to Ricci
Park and that union brought forth two beautiful grandchildren Zack and Kevona Belgarde Darlene
and I had so much fun shopping together and attending all the festivities at the Eagles, two or three
earthquakes(ha ha)never a dull moment, she would come down to our roofing office in Lake City from time to time and always looked forward to the breakfast at Neal's Restaurant across the street and to watch the parade on Pioneer Days and hoping to get a glimpse of Rick Park on the pirates float. We really enjoyed each others company and Bill and I loved to teases her She would get that twinkle in her eyes her family"So Cute" She loved her family and the Lord. It was her time. God Bless your family. Terry
- Therese M.(Belgarde)Rowe
---