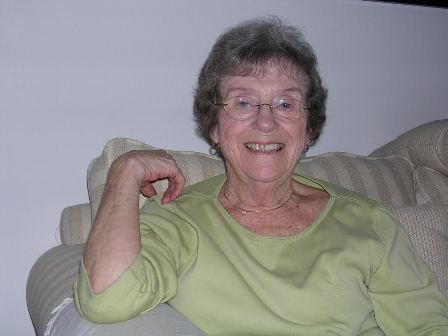 May 11, 1925 –
December 20, 2014
Elaine Lowrie died peacefully Saturday morning at her home with her 2 daughters by her side. She is survived by her daughters; Laura Corwin and Leslie Lowrie, and granddaughter Emily. 
A life-long Seattleite, Elaine graduated from Roosevelt High School in 1943. She quickly put her speedy typing and shorthand skills to good use at Sand Point Naval Air Station in Seattle for two years; a job she thoroughly enjoyed. After the war and Don Lowrie's return from service with the Merchant Marines, Elaine and Don were married in 1945. In the 1960's Elaine worked for the University of Washington Civil Engineering Dept. while Don finished his Master's degree in Education at the University of Washington and became a teacher. In the 1970s the whole family played tennis.  They were regulars at the Lower Woodland Park public courts.  
The family spent many weekends and vacations exploring beaches and shores including Alki Beach, Whidbey Island, the Olympic Peninsula, San Juan Islands and the Oregon Coast, and visiting family members who lived in Washington and Oregon.  
Elaine's love and care for her family were constant throughout her life. She truly enjoyed family member's birthdays and achievements, holidays and walks along the shore with family or friends on a nice day.  She added much to the lives of those who knew her. Her witty humor and interest in current affairs made for good conversations with her. Elaine will be dearly missed.
In lieu of flowers, the family asks that you please donate to KCTS, channel 9, public television station, at http://kcts9.org/support.
---
Comments
---