Eric B. Livingston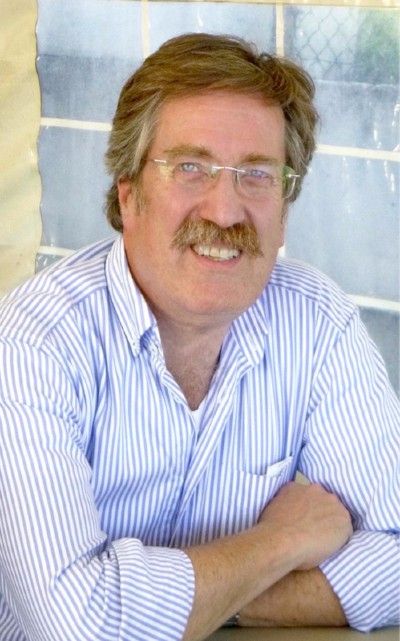 Eric B. Livingston, a longtime resident of Edmonds, Washington, died on October 10, 2017 after a startling one-day battle with undiagnosed asymptomatic leukemia.
Mr. Livingston was born in Erie, Pennsylvania in 1952. He was the son of local artist and art critic for the Erie Times, Fred S. Livingston and Dorothy Miller Livingston, an occupational therapist.
Mr. Livingston spent his formative years in Erie graduating from Strong Vincent HIgh School and Mercyhurst University.
As an adventurer, he lived abroad in Israel Kibbutz Evron, where he learned Yiddish, and in Seoul, South Korea, where he taught English. His adventures led to a stint as a merchant marine working in shipping on the Great Lakes.
After his time on the Great Lakes, Mr. Livingston's career followed two paths: first in finance with Paine Webber and Charles Schwab, and as a financial columnist for the Stamford Mail, and secondly, in the culinary field.
He graduated from the Culinary Institute of America(CIA) in Hyde Park, New York in 1995. Noted chef and author Fritz Sonnenschmidt attended his graduation, the only student for whom Sonnenschmidt said he had done so. Chef Sonnenschmidt presented Eric with the first chef's knife he himself had ever used professionally. Mr. Livingston met his wife, Eliza Saunders, at the CIA, where she also studied. Upon their graduation, the couple married and settled in Edmonds, WA.
Mr. Livingston worked for many years as an Executive Chef in fine dining establishments in the Seattle area and for restaurants and food service concerns around the United States. He was an active member of the Alliance of Citizens for Edmonds (ACE), which supports responsible development respecting and complementing the character of Edmonds. Combining his love for Edmonds and his newspaper background, he wrote many lively opinion pieces for My Edmonds News and the Edmonds Beacon. He was particularly interested that development of the Port of Edmonds property match the environmental and aesthetic values of the citizens of Edmonds. He felt that without these two key components, the financial benefits the Port provides for the community would be greatly reduced. He took pride in being an itchy thorn in the sides of the Port Commissioners.
Mr. Livingston was the Vice-Chair of the Edmonds Historical Preservation Commission and worked hard to promote historic preservation and to encourage the conservation of the city's historic resources and its history.
He was especially interested in his nieces, nephews and younger cousins from both his and his wife's families who live In the United States and abroad. He believed he was privileged to spend his time and effort supporting each one's individual aspirations. In addition to the wonderful young people, whom he so admired, Mr. Livingston is survived by his wife, Eliza Saunders, his family--Chuck and Heidi Steffy of Erie, PA., Keith and Susan Livingston of Federal Way, WA., Mike and Donna Stafford of Morrisville, VT. and a tight-knit group of Miller family cousins. The family plans a summer celebration of Mr. Livingston's life near his birthday in July.
In lieu of flowers, the family suggests donations be made to the Eric Livingston Memorial Scholarship www.ciaalumninetwork.com/EricLivingstonMemorialScholarship which supports travel for the Culinary Institute's aspiring young chefs.
---
Comments
Eliza and family; we are so very shocked, and so incredibly sorry for your loss! We were away, and just found out last night (Oct. 23). Sending love and prayers to you all. Eliza, we will be in touch. Much, much love and shared sorrow.
Regina and Joe
---