Harold Archie "Hal" Pelton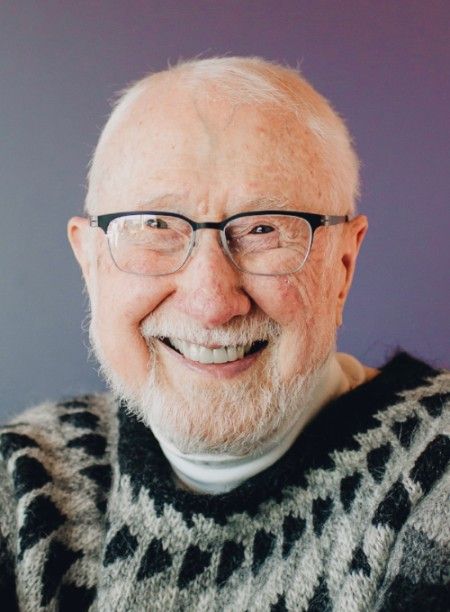 Educator and life-long learner. Lover of a good joke. Polite, kind and gracious. World traveler. Husband and gentleman friend. Family man, outdoorsman, avid photographer. Generous volunteer.
These begin to describe Hal Pelton.
Born September 26, 1927, in Easton, WA, the son of Harold S. Pelton and Louise (Dubigk) Pelton, Hal lived most of his life in Seattle's Crown Hill neighborhood.
In first grade at Crown Hill Elementary School, Harold developed friendships he continued to enjoy his whole life. Following graduation from Ballard High School in 1945, he attended the University of Washington for one term before joining the Army. After his service, he returned to the UW, where he earned bachelor's and master's degrees in geology.
A job with Mobil Oil sent him to North Dakota. There he met and married Sharon Kuns. They were transferred to Wyoming, where their three children were born. While in the oil business, the family also lived in Denver and Oklahoma City.
The expansion of the Washington State community college system in the 1960s gave Hal a chance to return to Seattle, where he taught geology and environmental science at Seattle Central Community College for 26 years.
Hal and Sharon designed their family's home and did much of the construction themselves. It was his residence until his death.
Travels took Hal to almost every continent. He and Sharon spent extensive time trekking in Nepal. A few years after Sharon's death in 1990, Flo Bousman became his travel and life companion until her death in 2014.
Hal's eagerly anticipated annual Christmas card was a grid of photos illustrating his activities throughout the year. He signed his note "To a kindness-filled future and a well-remembered past."
"If you had to write a recipe for living a good life, you couldn't find a better starting place than the life of Hal Pelton," said his son-in-law and next-door neighbor, Richard Buck.
Harold Pelton died August 4th, after a short illness, at home in the care of close family members and hospice nurses.
He is survived by his three children: Susan Pelton (Richard Buck), John Pelton (Julie Bacon) and Patrice Pelton, all of Seattle, and by two grandchildren: Chase Pelton (Johanna) and Danny Klipfel, of Kennewick, and a large extended family.
In addition, he was beloved for the close relationship he formed with the children and grandchildren of Flo Bousman.
A private memorial gathering will be held later this month. Contact halpelton@mac.com for information.
During the last 12 years of his life, Hal spent more than 60 weeks doing volunteer trail work throughout the state with the Washington Trails Association. Memorial gifts may be made in his name to WTA.
---
Comments
---