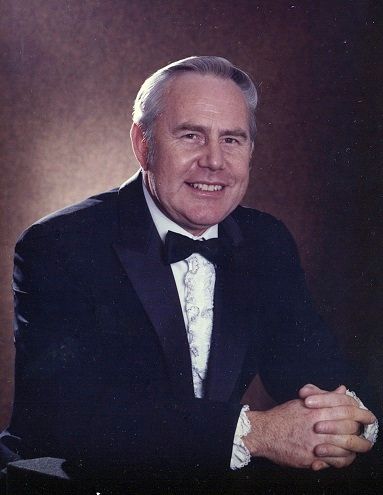 Charles Keith Holdorf, born on May 11, 1930 in Fort Collins, Colorado, was the fourth of six children born to William Frederick Carl Holdorf and Rena Eunice Ziegler Holdorf. They lived on a ranch in Cornish, Colorado until the 1936 Dust Bowl forced them to move west to Dallas, Oregon. Charles graduated from Dallas High School in 1949 with honors in scholastic, music, fine arts, and athletic achievement. He furthered his education at Oregon College of Education where he attained his undergraduate requirements in Arts and Sciences and lettered in college track. In 1953, Charles enlisted in the US Army Transportation Corp.  Staff Sergeant Charles K. Holdorf, specialized in marine hull repair and was stationed in Newfoundland, during the Korean Conflict. He received an honorable discharge in 1956. Charles then worked for West Coast Airlines as a Flight Steward out of Portland, Oregon and during one flight met the love of his life, Frances Loraine West. On July 27, 1957 Charles and Frances were united in marriage in Reubens, Idaho.
 
Charles then attended Portland State University and received his Bachelor of Science Degree in Business Administration in 1963.  During this time Charles and Frances' four children were born.  In 1965, they moved to Seattle, Washington where he worked as a Computer Programmer and Data Processor on Mainframe computers for several Seattle businesses: these massive machines were the precursors to the small computers we know today. He was Comptroller and Director of Finance for Al's Auto Supply.  In his later years, Charles worked as a bookkeeper and financial adviser.
 
Charles lived and loved music. While in the military, he played the drums in the Drum and Bugle Corp.  He had a four octave voice range and sang in local semiprofessional choirs and in 1983 he toured Europe with the Choir of the Sound. He played the piano beautifully and would serenade his young children to sleep by playing late into the night. Charles composed music and taught his family how to sing and play instruments. They ministered as The Holdorf Family Singers at camps, downtown missions, and churches. His love for music was an extension of his love for God.  As a young man, Charles dedicated his music to God.  As a music director, choir director, and soloist performer, his voice could shake the church structure and calm the turbulence of life simultaneously.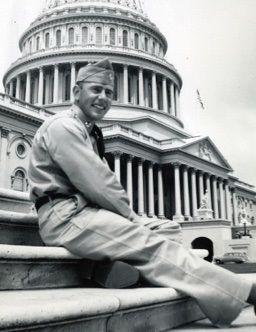 Charles was known as a quiet, pillar of strength to his family and community.  He had a huge smile and brightened the room with his presence. His sense of humor and dramatic talent could elicit deep laughter in the murkiest circumstances.  As quiet as he spoke, his talented voice would awaken the soul. Charles was a handyman: carpenter, plumber, electrician, mechanic, and gardener. From crafting furniture for home to building drama sets for performances, his work was flawless. Charles was a true servant at heart, quiet, meticulous, a perfectionist in his work and art, he lived to serve and bring joy to others. Charles was a member of The American Legion, Veteran, and Wycliffe Associates. He found great pride in his service to his country.
 
Charles died on March 29, 2015 from Heart Failure at NW Hospital, Seattle, WA following a Heart Attack on February 5, 2015. Charles is survived by his wife of 57 years, Frances; his four children; Steve (Aletha) Holdorf; Charlene (Al) Stefan; Roberta Rose; and Rebecca Jakubowski; his 12 grandchildren, and 2 great-grandsons; Sisters Beth Hill (Alaska), and Joy Brown (Oregon); and Brother, Harold Holdorf (Mississippi).  He was preceded in death by his parents and siblings, Dwight Holdorf and Willa Cook.
 
Internment at Tahoma National Cemetery, 18600 SE 240th St. Kent, WA  98042-4868; April 3, 2015 at 930 am.
Memorial Service at the Salvation Army, Seattle Temple Corps.  9501 Greenwood Ave N.  Seattle, WA  98103.  www.TSASeattleTemple.org  (206) 783-1225.; April 4, 2015 at 2 pm. 
Memorials in his name may be sent to The Salvation Army (address above).
---
Comments
Thank you to all of you who have supported us through this difficult time. Special thanks to the Seattle Fire Department and Medic One responders, NW Hospital Medical Staff, Careage Home Health care givers, Chris Ronk at Co-op Funeral Home and the Tahoma National Cemetery Staff.
Thank you to The Salvation Army for their generous support and donation of time and resources. A special thanks to Majors Rob & Amy Reardon. Our thanks to all for your love and prayers. We thank God for each of you. --Frances Holdorf & family
---