Bernard R. Dobson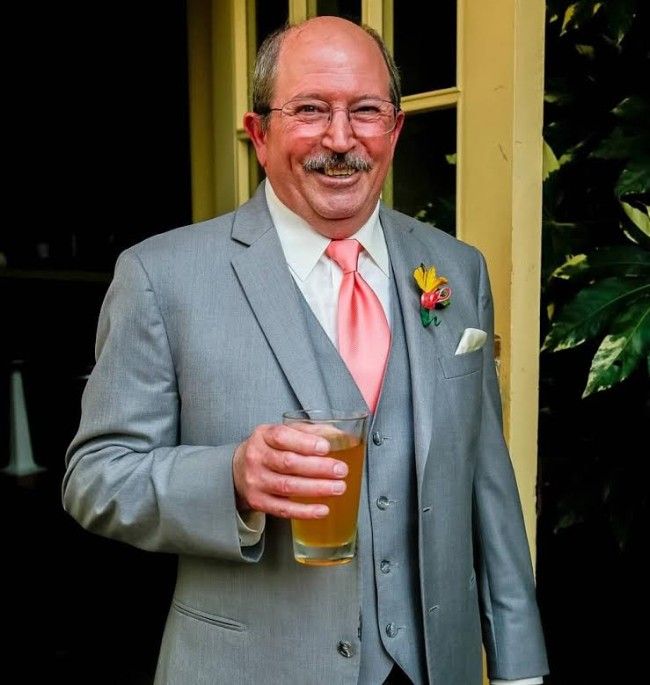 Bernie, 66, passed away peacefully at home on Saturday, July 16, 2016.  A Seattle native, he was born on July 29, 1949. 
He attended St. Catherine of Siena School and then graduated from Blanchet High School, class of '67. He spent most of his career in the welding/metal fabricating industry, spending the last 25 years as a business partner/owner at Elliott Bay Metal Fabricating in Mukilteo.
Bernie is survived by his loving wife Marti, whom he met in 1976 and married on Sept. 15, 1984; by their two children: daughter Karla Kalinski (Dave) and son Brian; mother Bridget Dobson; siblings: Ralph (Sharon), Ken (Jody), Teresa Eidsmoe (Bill); sister-in-law Evie Nelson Dobson; many nieces, nephews and cousins. Preceded in death by father Kenneth, brother Tony and niece Stacey Lahcen.
A Celebration of Life will be held in Victoria Hall at St. Catherine of Siena, 8524 8th Ave NE, Seattle on Saturday, September 10, 2016 from 1-4 PM.
Remembrances may be made to Evergreen Hospice.
---
Comments
I am so very, very sorry to hear about Bernie. I enjoyed visiting with him at Ralph's semi-annual parties. Please accept our sincerest condolences.
Lonnie Veeder Wright and Anthony Veeder
---
I am sorry for your loss. It is hard to believe that Bernie is actually no longer with us. He was a good man to work with. We will miss him at Elliott Bay. His memory will stay with us.
- Jerry Wright
---
I worked with Bernie for 37 years. We started in the same shipyard, worked in Alaska, worked in prison for 15 years and moved our company to Mukilteo in 2005. I still can't believe what happened.
Chris Michaelsen
---
Condolences to the Dobson family. Our thoughts and prayers go out to your whole family. Psalms 147:3 says God, "heals the broken hearted, and binds up their wounds." May God bring you comfort and peace.
Williams Family
---