Shirley J. Roe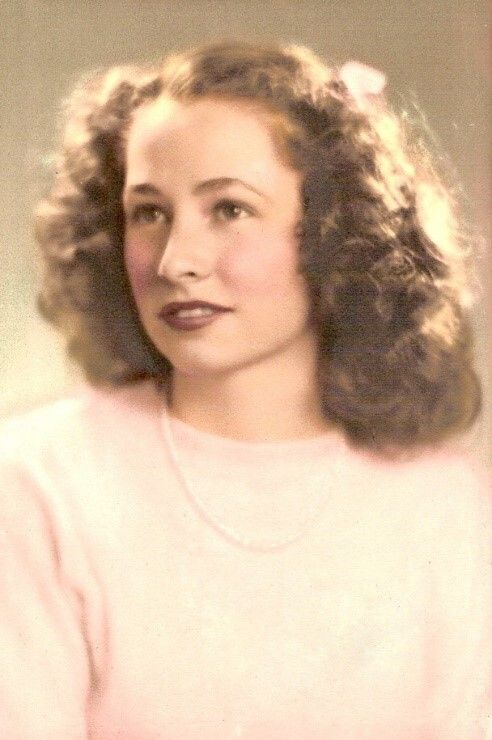 Shirley J. Roe passed away at Angel Wings Adult Family Home in Des Moines, Washington early Wednesday morning, March 29, 2023.  Shirley was born in Seattle, Washington to Agnes and Peter Bullock on October 16, 1928.  She was a lifelong Seattle resident.
Shirley met the love of her life, Charles (Chuck) Roe while he was in the Navy, stationed in Bremerton, WA.  They married on June 9, 1948.  Shirley and Chuck remained happily married and living in West Seattle for the next 68 years, until Chuck passed away in 2016. 
In her mid-40's Shirley attended the University of Washington and earned a Bachelor of Arts Degree and Teaching Certificate in 1974.  She worked for many years in the Civil Engineering Department at the University of Washington, where she retired in 1991.
Even at 94 years young, Shirley was a passionate lifetime supporter of women's rights, equal civil rights for all, and giving back to the community.  Chuck and Shirley traveled throughout the world into their 80's.  They enjoyed working as volunteers for NARAL, the Millionair Club, and caring for many foster children over the years.  Both of them played a huge role in their children's and grandchildren's lives.  Shirley was uncompromising when it came to correcting grammar and the war of "I love you, more."  But, most of all, she loved her family fiercely.  We feel fortunate to have had both Shirley and Chuck as parents and grandparents.  They inspired everyone around them to always give back more than they take and to work towards the greater good for all.  We couldn't have asked for better role models.
Shirley is survived by her sons Patrick (Sherri) and Mick (Vickie), her grandchildren Mike, Josh and Amanda, and her great-grandchildren Tyler, Emma, Delila, and Zachary.  She was preceded in death by her husband Chuck, grandson Derek, parents Agnes and Peter, and sisters Patricia and Sally.
If you would like to share memories of Shirley, please do so at  http://funerals.coop/obituaries/
 A private celebration of Shirley's life will be held this summer.  In lieu of flowers, we ask that you consider a donation to the Alzheimer's Association (www.alz.org/donate) or your favorite nonprofit organization in Shirley's name.
---
Comments
I remember both Shirley and Chuck, from when they would drop off Josh and Amanda at Fauntleroy Children's Center and Pat and Sherry were out of town. They would even give a helping hand when needed. They were very giving. I'm sure they will be missed by many.

Lauri Cunningham
---
I have had the privilege of knowing Shirley over the years.   I have many happy memories, always such a delight to talk to and  so  informative on so many topics, from travel, to politics!  We can all inspire to do what she has accomplished in her life.  She will definitely be missed. 

Sherie Crha
---