FORREST TREADWELL FRANKLIN, JR.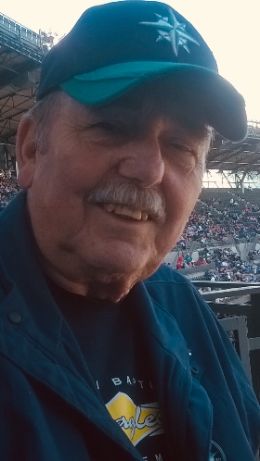 Forrest Treadwell Franklin, Jr. was born August 25, 1939, the fourth child and eldest son of Forrest Treadwell Franklin, Sr. and Bertha Breazeale Franklin.  He was born at the family residence in Egypt, Georgia, twenty-five miles upriver from Savannah. His father was a pastor for two Southern Baptist country churches, Corinth (est.1808) and Turkey Branch (est.1848).
For the first ten years of his life Forrest lived in small southern towns in Georgia, Texas and Oklahoma where his father pastored churches or was serving overseas during WWII.  He served as regimental chaplain in the North African and Italian campaigns with the 36th Division of the Army.
In 1949 the family, which had now grown to seven children moved to Norman, Oklahoma.  For the next seven years while his father pursued a PhD on the GI bill at the University of Oklahoma, the family lived in converted military barracks.  The barracks were populated by veterans from every theater of the war. This environment made a deep impression on Forrest.
In 1951 when Forrest was in the 9th grade he began attending University School, an adjunct to the University of Oklahoma. The school had a large number of international students as well as a unique and eclectic group of teachers many of whom also served on the University of Oklahoma faculty.  Forrest excelled at athletics in high school earning nine team letters for basketball, baseball and track. He also served as student body president his senior year. Forrest made many friendships there that continued for the rest of his life.  
In July, 1956 following graduation from high school, the family migrated to Auburn, Washington in a 1952 DeSoto pulling an overweight U-haul.  Forrest, newly licensed with no significant driving experience, drove all but the first eighty miles of the two thousand mile pre-interstate trek. 
Forrest enlisted in the US Army in October, 1956.  He completed basic training at Fort Ord, California which was followed by Advanced Individual Training at Fort Leonard Wood, Missouri.  He was part of a combat engineering unit. With some interruptions in service, Forrest served in the Active 
Army Reserve across forty years achieving the rank of First Sergeant.  Upon returning from Hawaii he served with the 104th Division, Timberwolves.  
Following active duty in the army, Forrest spent several years completing a BA in History.  He attended Seattle Pacific University where he played basketball under Coach Les Habegger, Baylor University in Waco, Texas and the University of Washington where he completed his degree in 1967.  During these years he also worked a number of jobs that included driving a truck for Smith Brothers Farms, construction and demolition work, and working for Weyerhaeuser in the forests of Oregon.
In 1961 Forrest married Beverly Shepard.  Their daughter, Jean Marie, was born in November, 1963.  Forrest and Bev divorced in 1965.
In August, 1968 Forrest married Lenore Bergman.  In July, 1970 they moved to Honolulu, Hawaii where Forrest took a teaching position at Hawaii Baptist Academy.  He taught high school history, coached in several sports and served as vice principal. Forrest formed many close and lasting relationships with both students and faculty. 
Upon his return to Seattle in 1973 Forrest joined the UWPD as a patrol officer.  During his tenure he served as a detective, sergeant, and lieutenant. He retired in 1997. Forrest was uniformly acknowledged by all ranks of his colleagues as both a good street cop and leader in a command position.  Forrest stayed in touch with many of his old teammates since retirement. During his career with UWPD he and Lenore were active members of North Seattle Alliance Church. Forrest served in many ways. He taught Sunday School, served as a deacon, worked in the church nursery, and served on the Mission Board of the church.
Forrest's wife Lenore died of cancer in 1996 and Forrest retired the next year to pursue a spiritual calling which had always been a guiding principle in his life.  He commenced a course of study at Fuller Seminary and earned a Masters of Arts in Theology in September, 2000. While completing this degree he took time out to serve as pastor for a small Christian & Missionary Alliance church at Edna Bay, Alaska.  He served there from June 21, 1998 to December 21, 1998. 
On August 21, 1999 Forrest married Susan Roberts.  He acquired a wife as well as a young adult daughter, Jennifer.  Forrest and Sue enjoyed twenty very happy years together. They were able to travel extensively, enjoy good times with family and friends, and care for a home together.  During this time Forrest served as interim pastor at his home church, North Seattle Alliance as well as provided preaching at various churches in the area without a pastor.  He served his church as an Elder, taught adult classes, served on governing bodies of the church and assisted church family members in arranging memorial services for loved ones.   
In his relationships with family Forrest was a leader in setting the tone of harmony and love.  Tragedy and loss did not embitter him, but taught him grace, humility and a powerful desire to do what was right. He was generous beyond measure in his response to God's call to serve others rather than himself.
Forrest is preceded in death by his wife, Lenore Franklin and eldest sister, Ann Franklin Moore.  He is survived by his wife Susan Franklin and daughters Jean Marie Wiegelt (Jeff) and Jennifer Marriott (Jake).  He is also survived by siblings Julia Teska, Ruth Smay, Sam Franklin, David Franklin and Carol Sutton and many loving nieces and nephews.
Donations in Forrest's memory can be made to:
Providence Hospice of Seattle Foundation
2811 S. 102nd Street, Suite 220
Tukwila, WA 98168
Seattle Cancer Care Alliance
By mail:
P.O. Box 24385
Seattle, WA 98124-0385
On-line:
http://seattlecca.org
North Seattle Church Building Bridges Fund
By Check:
North Seattle Church
On memo line: Building Bridges
2150 North 122nd Street
Seattle, WA 98133
On-line:
http://northseattlechurch.org/give
Select Building Campaign from drop down menu
---
Comments
As evidenced by Forrest's obituary he had a long and interesting journey through life.
My contact with Forrest was during his years at UWPD, and later on at various retirement gatherings. Our first substantial meeting was when we were partners in the detective unit and later one when we were assigned as sergeants on a patrol shift. Beyond that we always enjoyed our time together and later on in life regaled each other with stories of long past incidents.
Forrest had a quiet yet confidence inspiring manner about him that easily lent itself to interviewing victims, witnesses, and suspects. He and I shared some interesting cases. Through it all he always displayed competency, honesty, attention to detail, and sought to see that justice was done. One couldn't ask for a more ideal professional partner.
I'm proud to say I shared a small bit of that journey though life with Forrest.
    
Jon A. Brouelette
---
I remember Forrest from my high school (Hawaii Baptist Academy) history classes. He was always patient, kind, willing to answer any and all questions we threw at him, and above all, he was a good man, someone you would want your sons to emulate. That was some 50+ years ago, and those memories are treasured ones.
I am so sorry for his loss. He was such an honorable man, something you don't see that often any more. I appreciate the part he played in shaping me as a young person - you couldn't ask for a better role model! Thanks, Forrest!
- Rebecca Roseberry-Gibson
---
I knew Forrest from our contact at UW Police where our careers overlapped from 1973 to 1995. From the beginning, it was evident that he was a good man to have working beside you or supporting you. He was competent in his knowledge of the job and was reliable for back up or advice whenever needed.
Forrest was naturally and instinctively friendly. He interacted well with everybody, which was a key to his success. He was respected. Others had confidence in him.
Forrest had a unique sense of humor and was always ready with a clever witticism or twist of phrase. He had extensive knowledge of history and could speak on a wide range of topics.
He was very generous. In 1977 he spent a full day of his time helping me & my family move from Seattle to Kirkland, asking for no more than a thank-you.
Through the events, the turmoil and the calm periods of those career years he was a voice of reason and common sense. He was a true gentleman. It is an honor to have known him.
Frank Moore
---
Forrest was truly like a forest . Providing shade and shelter for those who needed it . He was a true servant of God at North Seattle Alliance where I first met him . He served quietly without any fanfare or self promotion. Indeed a sad loss , too early to exit but God had other plans for this honorable giving man . My condolences to Sue and the family . May your memories of him comfort you .
--Ban Yen Bullock
---