Jerry "Jer" Reeves
May 4, 1941 - January 24,2019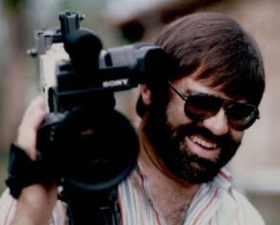 Born in Clinton, Arkansas to Bessie and Dell Reeves, Jer was raised in Tieton, Washington. He attended Whitworth College and after graduation moved to Seattle where he began a long career as a cinematographer/videographer.  He loved this work because it satisfied his curiosity of the world and his sense of adventure. Jer's life was enriched by the travels and the people his profession brought his way. 
Jer was a life long learner, avid reader, lover of all things Native American and anything painted by Andrew Wyeth, good wine, music, cooking, joyful children and time with friends and family.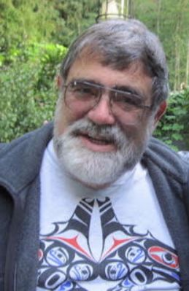 He fought Parkinson's disease for 18 years with grace and courage. It was too soon for him to leave us but he often said, "If today were my last, it would be enough." He was grateful for his life and treasured every day.
Jer is survived by his wife of 46 years, Kay, sons Christopher (Begonia) and David, sister Kathy (John) and brother Dan, granddaughters Elizabeth and Camille, as well as a loving extended family and dear friends. 
A celebration of Jer's life will be held on Sunday, April 7, 2019 at 2:00pm at the Palace Ballroom, 2100 5th Avenue, Seattle.
In lieu of flowers please send remembrances to the Northwest Parkinsons Foundation, 7525 SE 24th St. Suite 300, Mercer Island, WA 98040.
---
Comments
Was Jer a teacher at Tillicum Jr Hi in Bellevue for a couple of years?
Don Wile
---
Jerry and I attended Jr High and High School together, he was a great friend, I have many great memories of those years. He will be missed by all those who had the opportunity to know him.
    
Paujl Meshke
---
Jerry lived next door to my family for several years and he became a very close friend of ours.
My late wife, Inga, and I made many enjoyable visits to Becket Point and so have my children as they grew up. We all loved hearing Jerry tell about adventures he ran into during his photo assignments.
A great friend we have lost much too soon.
    
Per Bolang
---
At our house growing up, our second favorite thing to hear was "Jer and Kay are coming for dinner.
The favorite was, "We've been invited to Jer and Kay's."
Jer, you are the coolest person I ever met, and you made each of us feel special and treasured.
Thank you for all the laughs.
    
Anders Bolang
---