Clifford Douglas Ferguson Jr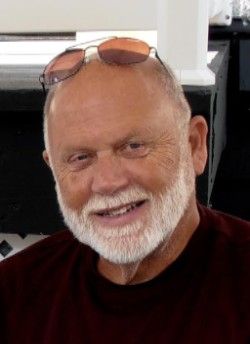 Known as Doug to his family and friends and Cliff to the working world. Doug died of Glioblastoma Multiform brain cancer at age 72 at the Seattle VA hospital on May 19th, 2016.
Doug was born in Tacoma WA, the 2nd child of Clifford and Margaret Ferguson. They resided in the south Tacoma area where Doug grew up and went to school. Graduate of Lincoln High School with emphasis in auto mechanics, welding, machine shop, diesel mechanics and mechanical drawing-drafting. After high school graduation Doug enlisted in the USCG from 1962-66. His travels took him to Port Angeles, the mouth of the Columbia River to Kodiak Alaska where he served on the cutter Storis. In 1964 his ship entered Cook Inlet and broke up the ice in the bay after the massive earth quake throughout Anchorage and the surrounding area. There were many stories told about that venture. His final post was in Miami, Florida. Doug's main duties were in the engine room working with all the equipment and in Miami as coxswain on the 40 footers while out patrolling for smugglers and rescuing boaters.
Once out of the service Doug attended Bates Technical Institute taking evening classes in the fields he loved- diesel mechanics, automotive carbonation and automotive electrical. He continued to gain experience at Emerson G. M. Diesel, Weyerhaeuser Timber, Seattle Truck Repair, N.C. Machinery and Hagen Equipment Company.
During this time Doug met his future bride Wendy, as she was getting out of the car at the apartment building her family had just moved into. Doug lived in the same building. Wendy's family had just moved to Auburn, WA from Edmonton, Alberta, Canada. Doug and Wendy were married February 15th, 1969. They built a small house in Federal Way. Their first child, Scott Allen was born on March 22nd 1972. Their daughter, Dayla Ann was born in Anchorage May 6th, 1974.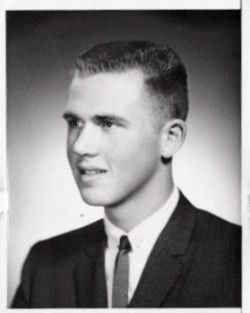 An opportunity to move came from Hagen Equipment Co to open a branch in Anchorage, Alaska. That move was successful however in 1975 Doug and Wendy opened their own business....Ferguson Enterprises...heavy equipment repair and diversifying into steel and aluminum fabrication. The company took on the Miller Welding Equipment dealership and became a repair station for all of Alaska. Their business once again changed direction and started fabricating gold mining dredges from initial concept through field modifications to final design. Also building several things for the Alaska pipeline that was being built at the time.
A few short years later the company morphed again, this time to the head waters of the Amazon in Peru where the company sent down equipment and a large gold dredging plant. This operation lasted the better part of 4 years. After this adventure the Ferguson family regrouped in the Tacoma, WA area where they lived till retirement in 2001. By this time Scott and Dayla were adults and on their own. Retirement became a realty. The house was sold, a brand new motorhome was bought and Doug and Wendy hit the road "full-timing" as they call it. This new lifestyle of travel and meeting many new friends was the adventure Doug and Wendy enjoyed for many years.
Doug is survived by his wife, Wendy of 47 years, son Scott (Krista) and grand daughter Kalli, of Graham, WA. Daughter Dayla of Prague, Czech Republic. Sister Margaret Jean Haskey, niece Pam Way (Jack) and son Corvette all of St. Joseph, MO.

Doug was an amazing person, wonderful husband, a dedicated and loving Dad and a terrific Papa to Kalli. We all will miss him terribly.
A private gathering will be held at a later date. 
---
Comments
We never had the chance to meet Wendy but listening to George and Jean when we lived next door to them in the nineties we felt like we new you and Doug. Our sincere condolences go out to you and all of the family.
Jim and Kathy Altizer
---
RIP DOUG, thank you for all your words and wisdom and for being like a second father to me when I needed it.... love always... I will never forget our Star Trek nights
Caryn
---
Beautifully written, Wendy. Douglas was an amazing friend to both Wayne and I and will be greatly missed. Wayne has wonderful memories of their shenanigans in the neighborhood. Doug was always Wayne's best friend, no matter how far apart they were. We had wonderful ski trips, boating and more recently, neighborhood gatherings. Our hearts are filled with good memories, and healing prayers for you and your family. We love you dear friend.
Wayne and Joanne Jorgensen
---
Dear Wendy, so sorry for your loss..we shall all miss Doug. He was a man to be proud of and I only wish we were travellers so we could have seen more of the both of you. As it was we are thankfull for your visits to moms, and so happy we got to meet you two..only wish it had been earlier and oftener. Doug certainly had an interesting and full life, and you are proof he had good taste too.. you were fortunate to have each other and to be free to travel and enjoy retirement and your families. We were also fortunate that you both took the time to included us in your lives, We know it meant a lot to mom and Bernie. Wishing you well and we look forward to the next time we can meet again... love and hugs... Jo, Colin and all the rest of the family.
Jo and Colin Collins
---
Make a donation to The Co-op Funeral Home of People's Memorial