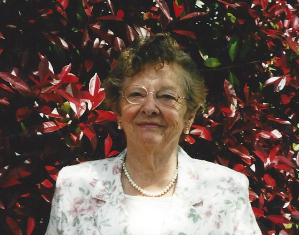 April 20, 1922 - January 20, 2015, 92, of Seattle slipped away quietly on a sunny morning, surrounded by children, daughters-in-law and grandchildren who were with her to the end.  Prior to that, she had been visited by many of her relatives and friends.  One of her oldest friends from grade and high school, Marian Martineau, visited often for the past several years.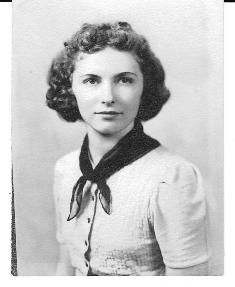 Born Anne Elizabeth Kramer in 1922, to Charles and Madelaine Kramer in Willits, California, she was their only child and the last of the Kramer line since no males survived to carry on the family name. Anne's mother, Madelaine, lost her birth mother when very young and was raised by a Allen and Annie Nixen an Irish foster-family. Within a space of twenty years, Madelaine was widowed three times. Her first husband, Mr. Miller, died in the flu epidemic of 1917; her second husband, Charles, who was Anne's father, died unexpectedly of a heart attack before she was born.  Her third husband, John Criez, died when Anne was nine years old.  A kind and loving man, he was the only father she ever knew. 
After his death, Anne lived with several foster families as well as Ernest and Vera Criez until she went to college. She was educated at Blessed Sacrament Catholic School, Roosevelt High School and attended the Seattle University School of Nursing.  Married to Wilson Barnes in 1942, she gave birth to five children. She is survived by three of those children:  Wilson, (Maura), Maryellen (Tom), Patrick (Juliana), a foster son, Brion, eleven grandchildren and eleven great-grandchildren.  She is preceded in death by her husband, Wilson, and two daughters, Teresa and Kathleen.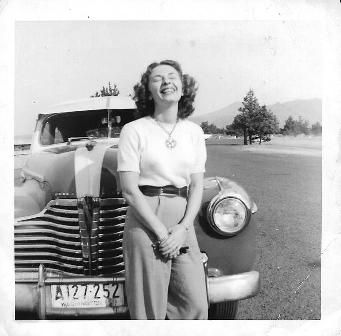 Our mother was the most loving, caring, and kind woman who put her family above all.  She never forgot birthdays, anniversaries or any family occasion.  One of her great joys was to give Christmas presents to everyone she could think of, even the mailman and milkman.  She had friends across the spectrum of humanity and could connect with anyone almost immediately.  
In her working life, she was a top producer for Family Record Plan and for over twenty years she worked at Ye Olde Curiosity Shop on the Seattle Waterfront where she was consistently the best sales person at the shop.  She knew a great deal about native American ivory carving as well as Russian icons and had private clients across the country.  In addition she found time to mother many of the young staff there at the shop, bringing them doughnuts and other treats regularly.  
She loved unconditionally, never criticized and was always encouraging.  She was not judgmental and was never heard to utter anything negative about anyone. She had an inquiring mind, read widely and had a great memory for facts.  Humble to a fault, even in her last years, she did not ask her caregivers to go out of their way to minister to her.  The English language does not contain enough superlatives to pay homage to the selfless love and care that she gave to those who crossed her path and crown her life with what it deserved.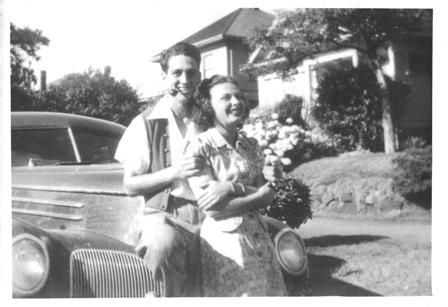 Simply put, she was a dutiful daughter, a faithful wife, a loyal friend and the consummate mother, caring for her children and guiding them through the years with the hope and support that only a mother could give, until her last breath.  We thank you, mother, for giving us life and blessing us with your own. 
The family wishes to express its heartfelt love and appreciation to her caregivers at Viewhaven Adult Family Home, especially Rose, Ida, Elvira who attended to her needs during the last four years of her life and to the Providence Hospice staff.   A private memorial service is planned.
---
Comments
To Anne's family, My sincerest sympathies to you during this difficult time. I worked with Anne for 3 years at the Ye Olde Curiosity Shop when I was in college about 25 years ago. We worked at station "A" together and I loved when I was assigned to Anne's station because she was so much fun. I remember her fondly. She taught me so much about soapstone carvings and Russian art. Anne's expertise, passion, and professionalism always showed through. She was a definite role model. We exchanged Christmas cards for many years after I graduated. We lost touch but I always wondered how she was doing. I came across her obituary in the paper when I was visiting my parents last weekend. I just wanted to let you know how much I enjoyed Anne and her zest for life. I will miss her! Sincerely, Karen Kim
---
What a lovely homage to your mother, Mary Ellen. You obviously inherited many of her wonderful qualities. No doubt she developed into the wonderful woman she was at Blessed Sacrament (little joke there.) You are a marvelous person, and I am hopeful that this passage will bring your mom release to a place on Cloud Nine, where she can enjoy all her favorite things. I know that helping your mom and dad has been tough for you. You never complained about it. I loved you and the good times we had at Blanchet. Hopeful that you too can be at peace, and be extra kind to yourself at this difficult time. Warm thoughts and prayers for you. Would love to see more of you later in the year. Joyce Lane
---