Jocelyne Denis Pitcher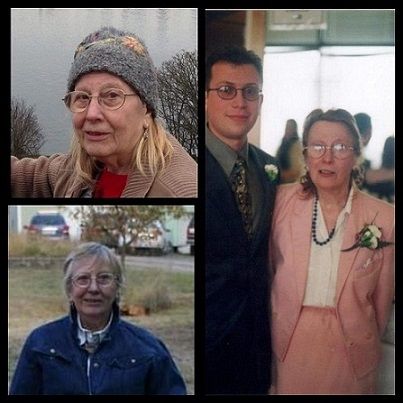 Age 84. Born Jocelyne Angele Marie Denis on October 2, 1934 in Fontan, France passed gently Tuesday March 19, 2019 in Seattle, WA at Swedish Cherry Hill Hospital, following a brain aneurysm. Jocelyne grew up in Lille, France and her independent spirit took her many places. She traveled as a young woman and came to the United States in 1961. She taught French at Punahou School in Honolulu. In 1965, Jocelyne married William Pitcher and they settled in Seattle where they would raise their family.
Jocelyne loved gardening and could cultivate any spot of soil producing herbs, vegetables, and flowers. She was an educator and taught French to students of all backgrounds. Jocelyne remained very social throughout her life and held a wide network of friends and knew all her neighbors. She was practical, resourceful, helpful, and generous with everyone around her. She had a wonderful sense of adventure, a quick sense of humor, and a spirit of curiosity. She loved her walks through the neighborhood exploring and visiting with neighbors. Jocelyne always greeted you with a gift, and sent you off with a gift.
Preceded in death by father Clement Denis and mother Josephine. Survived by husband William, sons Steven and Jacques, grandson Matthew, brother Pierre, sisters Monique Fosset and Jacqueline Becqwort, and many nieces and nephews. A remembrance service was held in St Rita church, Lille, France.
There will be no services in Seattle. All services will be held later in Greenwood Cemetery, Knoxville, Tennessee following William's passing.
In lieu of flowers, we invite you to consider a gift in memory to: Doctors Without Borders

---
Comments
---