Zach Zappone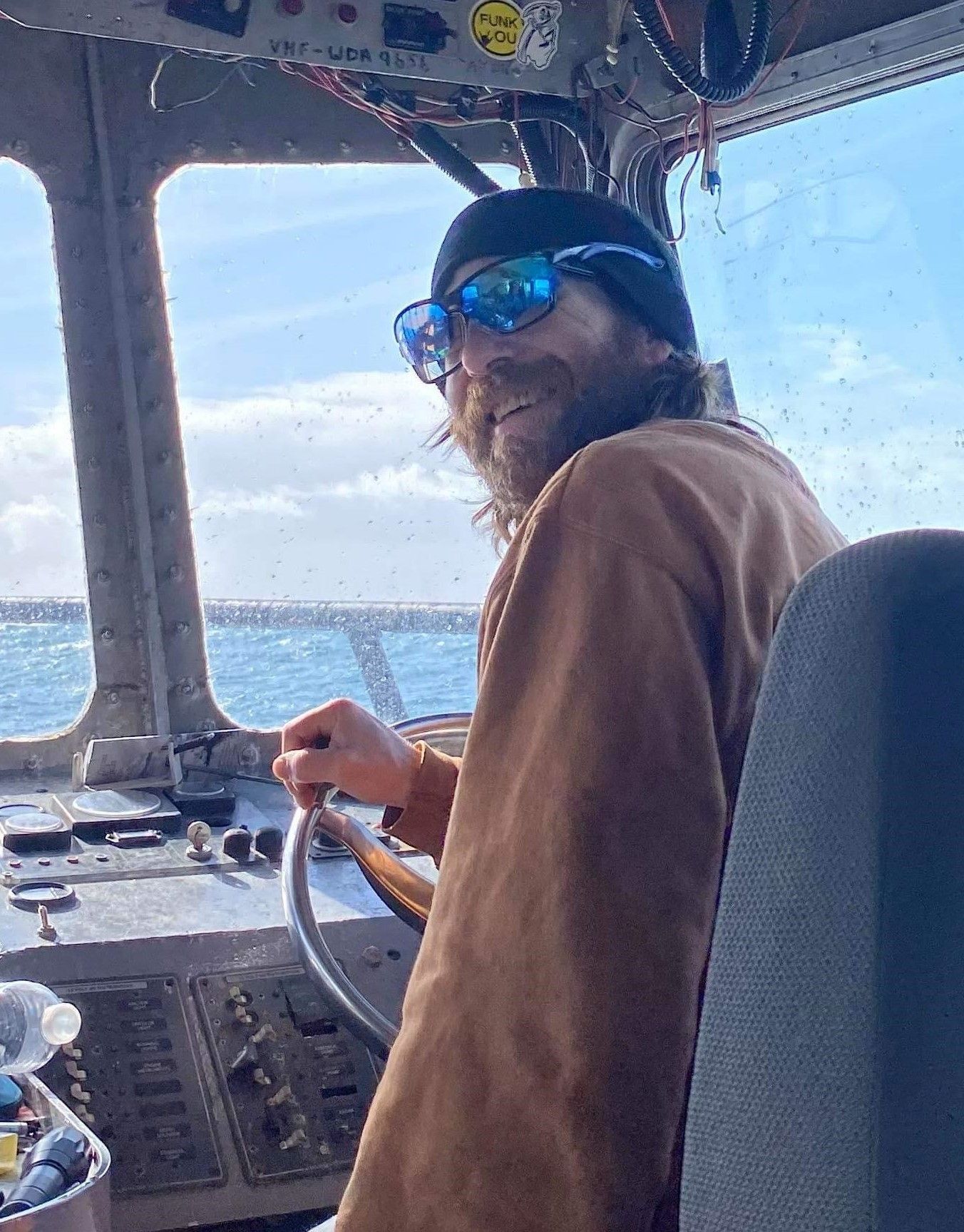 Zachary Leo Sutthoff Zappone was born February 26, 1979 in Seattle, Washington and left us on February 21, 2021. He died doing the work he loved on a crabbing boat in an accident at the Garibaldi Bar in Tillamook Bay, Oregon.
Zach grew up in Seattle's Beacon Hill neighborhood and the St. Mary's Church community. He attended Seattle public schools and graduated from the NOVA Project high school in 1997. 

His spirit craved adventure and creativity, which he expressed with abandon while he traveled the United States. Zach was a true artist, through and through. He sketched everything he observed and imagined, loved to create new dance moves, and spent years developing skills as a glassblower. When pursuing his glass work, he focused on crafting pipes, pendants, and mushrooms. He was brilliant with words and took a deep dive into every topic that came up; ask him a "simple" question, and before you knew it you would be submerged in his train of thought, a philosophical whirlwind.  In time you would have your answer and so much more.
Zach lived a life without compromise. He valued justice, freedom, truth, nature, and hard work; for traditional social hierarchies and educational systems, he held little regard. In 2008 he returned to Seattle and soon joined the staff at Saint Mary's Food Bank, where he was loved by customers and coworkers alike for his deep empathy and respect for all. When turning down a promotion to a managerial position at the Food Bank, he explained: "I don't take orders and I don't give orders".  For years Zach was also a tireless volunteer at Seattle Hempfest, where he was well respected and became family. There he worked on safety, stage and fence construction, and in operations.
Community was always a big part of Zach's life and in 2016 he moved to Astoria with his partner Darby. Here, he was given the opportunity to experience and create community in new ways. There is not a gas station minimart, or grocery store coffee stand, where Zach is not known. He befriended loggers, fishermen and bar pilots, and became inspired to move in a new direction, out to sea.  As with everything he did, he went for it one hundred percent. He spent every spare minute reading, watching, and studying, on his path to join the crew of the F/V Coastal Reign.
Zach is survived by his parents, Bob Zappone and Maggi Sutthoff, beloved partner Darby Workman, sisters Lucy and Annelise, brother-in-law Joel Lynch, nephew Luciano, extended family, and friends who have become family. Scores of people he has touched, from New England to Hawaii, have gathered in many ways to mourn the passing of a man cherished for his kindness, authenticity, creativity, and wit. "But I digress".
Zach's family invites you to make a donation in his memory to St. Mary's Foodbank. 
---
Comments
So much to say...but cant get the words out before the flood of tears come back. This was perfectly beautifully written. Ty for this.

REST IN PARADISE ZACH!
Jen Chan
---
This was so so so beautifully written and conveys exactly the person he is. Rest in peace scruffy, I'll always love you.
 
Alicia Winiecki
---
What a beautiful tribute. You will
forever be my Brotherman!
Shelly Johnson
---
Zach is one of the best examples of doing what you love so you can make the world a better place that I've ever had the honor of knowing.
Even in death he continues touching lives and empowering the people around him to become better people.
This is a beautiful obituary for an even more beautiful human, but I'm sorry to the whole family that we needed it so soon.
Ami A.
---
Wow! So powerful! This couldn't describe him any more perfectly. This is the most awesome and sincere obituary I have ever read. Love to you Lunch, I really miss you, and love to everyone missing him right now!
Nicole Schnell
---
We just heard about Zach's passing... no words for him not being in the world. He made it a much richer place. We will remember his kind, gentle spirit.
-Kathy Colombo
---
I remember Zach as a young boy running around the neighborhood. As he got older I'd see him working on his computer outside and chit chat with him. My daughter grew up with the family even went with them on their trips to visit their Grandparents. I felt Zach was like family and a big brother to her.
May the memories of Zach fill your hearts so that his legacy will live on. Rest peacefully.
 
Cindy Chu Mori
---
Bro!!!! I've known Bone since I was 12! My big cousins friend, always treated as family! I just found out about his passing and am so sad about it! I miss you and sail on Brother!!!

Nicholas Childers!!!
---