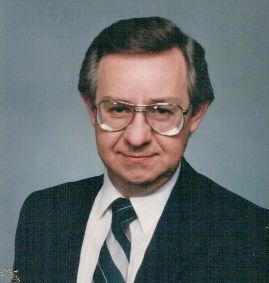 Matt was born January 15, 1940 in Dodge, North Dakota to John and Emma (Flemmer) Halter. After a six month battle with brain cancer, Matt passed in the evening of April 26, 2015, surrounded by his loving family.  Matt was a loving, devoted husband of Marcia (Good) Halter, father of Erin and Brett (Holly), grandfather of Aidan and Ryan.  Matt is survived by brothers; Gordon Halter, Ralph (Mariann) Halter, Vic (Gail) Halter, Allan (Jeanne) Halter and sisters; Phyllis (Donald) Schlaht, Shirley (Vic) Huber, Verlyn (Floyd) Kolmer, Aunt Hilda Mittelstedt, Aunt Helen Crookshank, Brother-in-law, Douglas (Vicki) Good, Sister-in-law Erleen Kay Good, nieces, nephews and cousins.  Matt was preceded in death by his parents, brother Roy and sister Stella. 
Matt served 2 years in the Army at 5th Army Headquarters in Chicago and Korea.
Matt came to Seattle in 1966 after being hired by Boeing in Data Processing. Matt was hit by Boeing's big layoff in 1971.  That started his 31 year career in I.S. with Unigard Insurance.  He retired in 2002.   
After retirement, Matt spent his days gardening and doing handyman jobs around home and helping family with projects, etc.  Matt was always quick to help anyone and in anyway he could.  Everyone already misses his helpful ways and all thank you so much for your generosity. The apple of Matt's eyes were his grandsons Aidan & Ryan.  Aidan loved to spend time with his Grandpa helping in the garden whenever he could or just playing with his "Grandpa Matt". Sadly, Ryan was only 6 months old at the time of Matt's passing. However, the family will keep Matt's memory alive with pictures and stories. Just the sound of their little voices would bring a smile to Matt's face during his illness.
To my sweet loving husband ~ We met on a blind date May 1969 and married on October 11, 1969.  We had an amazing, wonderful, loving life of 45 plus years together.  You have no idea how much I miss you.  The following quote is so true.  "If Heaven had a phone, I would call just to hear your voice one last time".  Til we meet again... Love you, always and forever...Marcia
A celebration of life for Matt will be on Friday, July 17, 2015 at 3:00pm at Glen Acres Golf & Country Club, 1000 S 112th St, Seattle, WA 98168
---
Comments
The comment "Matt was always quick to help anyone and in any way he could" strikes a very personal chord with me. Having worked with Matt for many years at Unigard, he was a personable, pragmatic and sincere person who was always quick to help me in my work and beyond. My sincere condolences to Marcia, Brett, and Erin and the rest of your family.
--Karen Mikacenic
---
Matt was indeed a caring person. I worked with him for many years at Unigard. You could always count on a smile on his face. You are missed. --Toni Banning
---
I will always appreciate Matt as a person and as a great boss. His positive attitude and easy going nature made him easy to talk to. I had the pleasure of working with him for over 20 years, many of them as my boss. He hired me as a Computer Operator in 1980. I was working in Office Services at Unigard and he told me that there was an opening in his group and I should apply for it. He said IT was the future, smart guy! He was almost too nice to be a boss, he let us do our job but kept us on track when needed. Matt's influence stayed with me all 36 years I worked at Unigard. I saw Matt's commitment to his family all of the time I knew him. Our thoughts and support to Marcia, Erin, Britt and all the extended Halter family for your loss. --Jim and Lesley Burgoon
---
Matt,
Thank you for always making our time spent on the dreaded 405 not only entertaining but also enjoyable! I have great memories of our vanpool days and still laugh out loud when I think back about all our conversations.
Thanks for always being so helpful with my endless phone calls about home repairs, or how many yards of bark do I need for my yard, or how do I get rid of ivy, or why won't my garage door close and on and on....
No mater what it was I would always get the same answer..."I'll be there in fifteen minutes."
Thank you for always sharing the results from your beautiful garden, my mom still raves about all your vegetables.
Rest easy Matt, you are dearly missed and thought of constantly.
--Alyssa Love
---