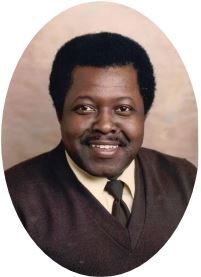 Sunrise  May 10, 1947
Sunset   November 17, 2015

The Lord giveth, The Lord taketh, blessed be the name of the Lord.     
Job 1:21  
  
A precious life was ended on November 17, 2015, when Robert was taken from us.  We know that he is at rest now. After a short battle with cancer, the Lord saw fit to call him home.  
  
He was born May 10, 1947 to the late Robert Jackson, Sr. and Mary Jones in Natchitoches, Louisiana.  
  
Robert graduated from Natchitoches Central High School and enlisted in the United States Navy in 1966 where he served four years of active duty. Bob would later join the Army National Guard and retire after 20 years.  
  
Bob was employed by the Seattle Metro Service in 1980 and retired after twenty-eight years of service in 2008.  
  
He was preceded in death by his parents and two brothers, John Luther Jackson and Leon Bell Jones.  
  
Bob was united in holy matrimony to Sharon Wheatcroft on November 10, 1972.  They celebrated forty-three years of marriage this year.  To this union, three children were born.  
  
He leaves to cherish his lasting memory a loving wife, Sharon. Four daughters, Stephanie Weatherford of Dallas, TX, Patricia Bland, Kent, WA, Rolanda Jackson and Robyn Jackson of Seattle, WA; two sons, Michael Jackson of Seattle, WA and Sean Casteel of Tacoma, WA; seven grandchildren, Greg, Erin, Jaleesa, Anthony, Laylani, Marius and Olivia; five sisters, Everlena Jones of Houston, TX, Diane Graham, Leona Carmack, Lessie Taylor and Jennie Martin of Shreveport, LA; eight brothers, T.J. Carter of Natchitoches, LA, John L. Jackson, Lee Arthur Bell, Joseph Bell Jackson, Otis Bell Jones, Kenneth Wayne Jones of Houston, TX, Ernest Jackson and Willie Jackson of Shreveport, LA  and a host of uncles, aunts, nieces, nephews, relatives and friends.
---
Comments
---