Shelton E. Chow
The Life of the Mind
March 9, 1940 to March 29, 2018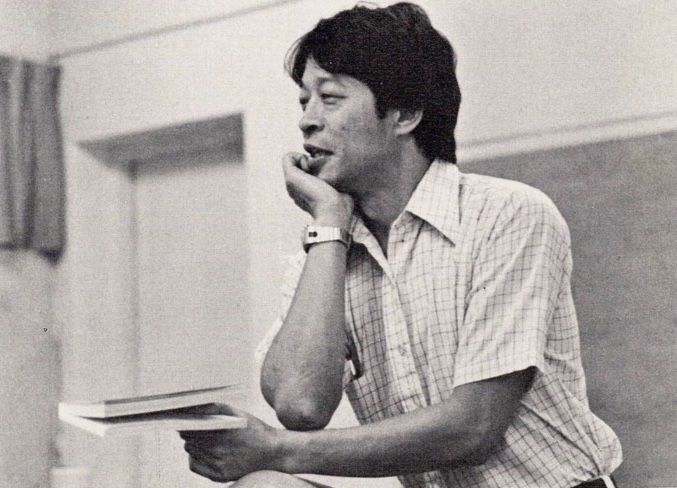 Shelton Engle Chow was born in New York City on March 9, 1940, and moved to Seattle when he was two. Shelton's mother, Ruby Chow (née Mar), was a prominent Seattle businessperson and King County elected official for four decades. His father, Edward Ping Chow, was a Chinese opera star and accomplished chef. Shelton grew up in an ever evolving and exciting atmosphere of progress and possibility.
After Garfield High School (1958), Shelton joined the Navy. Stationed in San Francisco gave him a great affinity to the Bay area, and he returned there many times in his life. It was at this time he was diagnosed with Type I Juvenile Diabetes. After the Navy, Shelton attended Seattle University and earned a degree in English Literature, with a minor in Philosophy and History.
In 1968, Shelton and his young family moved to the Bay area for his first teaching position with San Jose State University. He taught English literature, composition and poetry and created San Jose State's first Black Literature program. In 1970, Shelton embarked on the next adventure, and moved the family to Taipei, Taiwan where he taught English and Composition at Taipei American School.
In 1978, after the US government recognized communist China as the "real" China, the United States withdrew diplomatic recognition of Taiwan and pulled the US military out, drastically altering the American experience living in Asia. Meanwhile, a young American School in Isfahan (Iran) was growing and recruiting, and Shelton accepted the next stop on his journey---right at the beginning of Iran's civil war. By 1979, the Shah of Iran was overthrown, the Ayatollah Khomeini returned from exile, and the Americans were evacuated. Shelton and his family lost everything in Iran, but luckily were able to turn to the gracious support of the Chow family in Seattle.
Shelton briefly considered teaching with the American Nicaraguan School, but decided against it (see Contra War). After a short stint with the City of Seattle, he went back to what he does best: teaching. He retired from Seattle Public Schools, always choosing to teach the kids who needed him most---at Colman, Thurgood Marshall, and Martin Luther King Jr. Elementary Schools. Shelton has students all over the world whom he taught to read and write and think. He taught students to think critically and thoughtfully, to believe in themselves and others.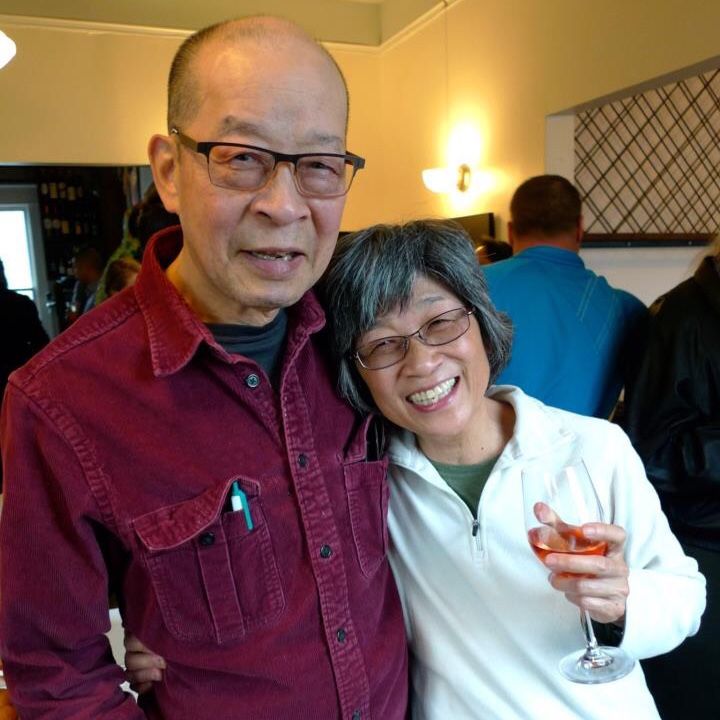 Shelton lived a long and full life with the love and care of his beloved wife, Jeannie. They travelled the world: Hong Kong, the Philippines, Taiwan, Bali, Laos, Thailand, Malaysia, Singapore, Korea, Iran, France, Spain, Greece, England, and of course, back to San Francisco. It was a great life. He has three children and three grandchildren. He loved Bob Dylan, music and poetry, the beauty of words, metaphor and analogy. He loved literature, Lawrence, Baldwin, Woolf, Eliot, Salinger and Camus. He was a serious all-brain-and-no-brawn racquetball and pool player; through physics and geometry, he would effortlessly take his opponents down. He also loved football, and always came in the money with his Fantasy Football league. As one would expect from an English teacher, his vocabulary, grammar and writing were immaculate.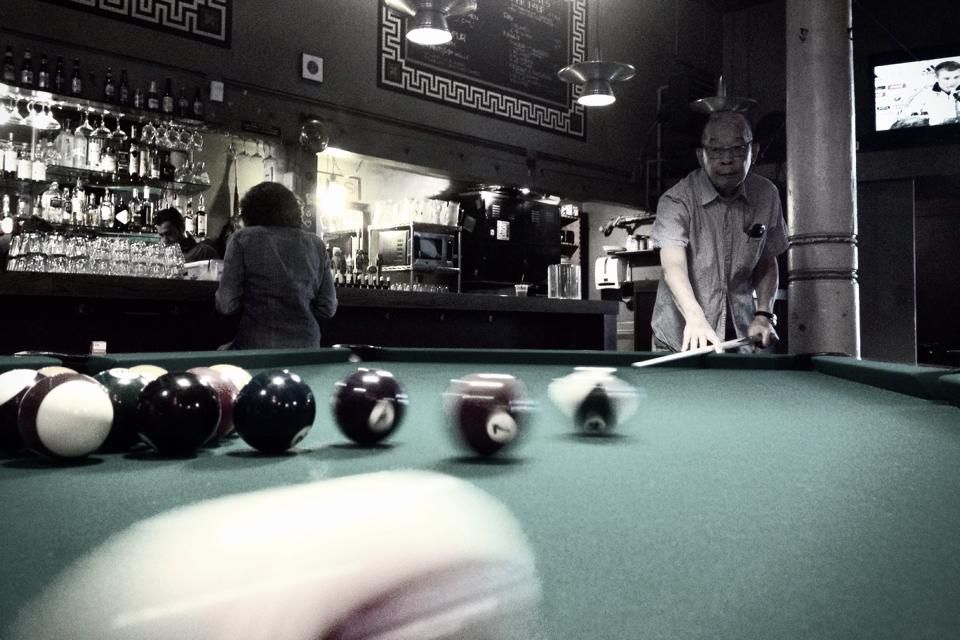 Though it is Shelton's wish to not have a memorial service, we hope you will still honor him and a life well lived. Read a book. Raise a toast. Believe in yourself.
"Shall I part my hair behind? Do I dare to eat a peach?
I shall wear white flannel trousers, and walk upon the
            beach."
(The Love Song of J. Alfred Prufrock 141-143)
P.S. Many of his students are honoring him on the Facebook Taipei American School Classes of the 1970s page. Please check it out.
P.P.S. Yes, it's true. Shelton and Bruce Lee lived together during high school.
---
Comments
That was beautiful & very interesting. Amazing man & family, very loved by his family,wife, children, Grandchildren, nieces & nephews & friends❤️
---
As a very sharp woman who met him for the first time observed, Shelton had a special grace in his movements. I'm sure it was in the genes. His father was a Chinese opera star. Beyond this, though, he was a great person. I miss him.
Greg Hutchinson
---
I was lucky enough to teach with Shelton at M.L. King Elementary. What an amazing man! He shared fascinating stories and had such a wit and intellect. Shelton had so much to offer his students and colleagues. It was an honor to work with him.
Marilyn I. Mears
---
I am very sorry to learn that Shelton has passed away. He touched a great many lives and contributed in a beautiful way by being a teacher. I hope a passage at John 5:28,29 brings comfort to those who are grieving his passing. May we all look forward to seeing our loved ones again like Shelton in the future.
    
A. Mixon
---
I met Shelton in Taipei at TAS. I loved our conversations and evenings playing with songs. He was a beautiful enriched experience for our world.
    
Charles Tuman
---
Mr Shelton Chow was my literature teacher at TAS in Taipei. His influence on my life is with me everyday. He taught me modern literature, American & English, poetry & prose. He told me I needed more discipline in my life, and because of his advice, I seriously took control of my life--I got a Black Belt in Isshinryu Karate, I graduated university on grants & scholarships, almost achieved a second degree. I am so grateful he took the time & interest in guiding me through some troubled teen years. I also toast Mr Shelton Chow with wine, chocolate, dimsum, a walk on the beach, poetry & music. A wonderful person, a wonderful life.
Linn Wilson
---
What a lovely remembrance ... although I never met him, I can tell how special he was.
Cindy Porter
---
Steven and I were very sad to hear of Shelton's passing. We enjoyed him so much. When I worked with him at City Light he made me laugh every single day, and not just giggles but big old belly laughs. Through Shelton and Jeannie we were introduced to some absolutely great restaurants; always so much fun to eat out with him and learn everything there was to know about Chinese cuisine. We loved going to their house, and were always pleased when they came to ours. Jeannie and family -- our hearts go out to you and we wish you all peace and comfort. The world will miss Shelton's soul.
Margaret Norton-Arnold and Steven Arnold
---
Mr. Chow was my English teacher at Herbert Hoover Junior High School in San Jose, CA.
I took a liking to him immediately. He genuinely cared about his students actually learning, and was not into "just doing time" as so many other instructors seem to be doing.
Further evidence of his commitment to excellence was the informal drop-in he held on Saturdays. Kids could come in with any questions or concerns, and Shelton would do his best to give kids the answers they needed.
An added plus was the stories he would share about Bruce Lee.
This was shortly before the big kung-fu craze hit in the early 1970's.
I would talk to Shelton about martial arts and he told about how Bruce would arm wrestle two football players at once...and defeat them both!
Now I hear that Mr. Chow has moved on.
Just want to say "Thank you" to a caring and classy guy.
Farewell, teacher.
    
Rick S.
---
Shelton and I worked together intimately at SCL some 30 years ago. I never realized the stature of the man that. I grieve the missed opportunity to get to more fully the kind, compassionate man that he was .
When it was announced that Shelton was leaving a comfortable spot at SCL for a stint as an elementary school teacher in a challenging school, I was perplexed. Now after reading more of his life in this obituary, it all makes sense.
Shelton, it was an honor to know you.
Karl Horne
---