JOHN EVERETT CARLETON
August 15, 1945 - January 7, 2020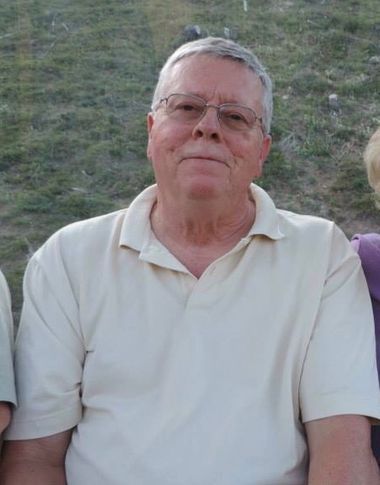 John Carleton was born August 15, 1945, in West Seattle, where he lived the majority of his life. John was the only child of Everett and Jean (Dickinson) Carleton. He attended Jefferson Elementary School and graduated from West Seattle High School in 1963.
John served in the U.S. Army from 1965 to 1967, spending his entire tour of duty at Ford Ord, CA. After his tour of duty, he returned to Seattle with his young family and returned to his job in the Seattle school system.
John eventually became a welder for Bayside Disposal; when he expressed his interest in becoming a diesel mechanic, he was forced to change companies and found that management at U.S. Disposal was willing to work with him. He spent nearly 30 years as a mechanic with Rabanco companies until he retired in 2007 at the age of 62.
In 1988, John (now single) asked his next door neighbors if they knew any women his age that might enjoy going out. They introduced him to Linda, and they married the following year.
John was an avid boater. He would tell you that he was in a boat from the time he was a small child, first with his dad (an avid fisherman) and, eventually, on his own. He would take out his small boat from the family beach house in Olalla, and head for Vashon Island to get the end of the sunny day. His passion for boats lasted his whole life; he owned small wooden sailboats that he raced on weekends, and later graduated to a 22 ft. Sea Ray power boat that was his first love. So many hours spent on the water, which is exactly where he wanted to be.
John's many health issues, including COPD, finally got the better of him and his death was very unexpected. He was predeceased by his parents and a daughter. John is survived by his wife Linda; two sons, Ken and Jon; daughter-in-law Cindy, five grandchildren and 4 great grandchildren, and numerous nieces and nephews. John will be missed for his willingness to help almost anyone who needed it without being asked, his love for his family, and his good nature and sense of humor. Though we will miss him, we are happy that he is now beyond pain and suffering, breathing easily and reunited with his loved ones in heaven.
A memorial service will be held for John on Saturday, Feb. 8th, at 1 P.M. at St. Paul's of Shorewood Lutheran Church, 11620 21st Avenue S.W., Seattle, WA 98146-2536. In lieu of flowers, we suggest donations to the Alzheimer's Association or the American Lung Association.
---
Comments
---
Oh Uncle John you are so missed!!! We spent so many family dinners so many camping trips and fishing trips and summer days at the beach house!!! You are forever in our hearts missed but never forgotten
~Colleen Crandell
---
John, we spent a lot of time on the water with you and Linda and enjoyed it very much. I'm sure you were the driving force behind the jumper cables and auto first aid kits that we received from you guys as Christmas gifts. You were always prepared.
- Marina Hardy
---