Wendell Verner Tangborn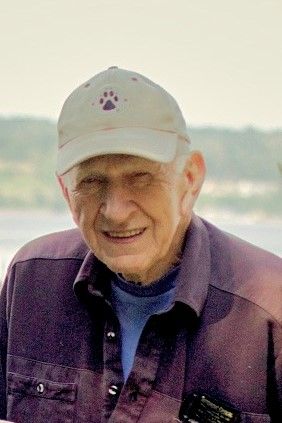 Wendell Verner Tangborn, 93, died peacefully on October 3, 2020 at the Mirabella Retirement Community in Seattle. He was admired by all who knew him for his genuine modesty, his intellect, kindness, and generosity. Wendell was born in Sioux City IA to Vaner and Jennie (Oase) Tangborn and grew up with four brothers and one sister on a farm near Bemidji MN. After serving with the US Army, he graduated from the University of Minnesota with a degree in Geological Engineering. Over a twenty-year career with the USGS in Tacoma WA, he became an expert on glaciers, first by spending summers observing the South Cascade Glacier in the North Cascades and later by creating some of the first computer models of glaciers. In 1983 in Seattle he formed Hymet, a hydrology consulting firm that worked with glaciers and streamflow in Washington, Alaska, Nepal, Norway, and Switzerland. Wendell enjoyed the Seattle Symphony, Seattle Opera, theater, travel, and long walks; his sharp recall of early family events and life on a farm in the 1930's made for several moving family memoirs. He published many scientific papers and a children's book on glaciers. He loved Vashon Island, where he lived for sixteen years. Wendell was preceded in death by his eldest son John and is survived by his wife, Andrea Lewis, and his sons Andrew (Sara) and Eric (Susan) and daughter Inger (Ashir). He leaves behind two honorary families from Nepal with whom he had a close relationship: the Birbal Rana family and the Moti Thapa family, both of Vashon Island. 
---
---
Comments
Best thoughts for Wendell and his family .
- Jocelyne Levaufre (Henri's daughter)
---
Dear Wendell,
I just hope that from where you are you will be able to read my few words. The way we met is one of the strange events of life. Your brother Virgil was part of the 90th Infantry Division. The outfit that, after landing at Utah-beach on D Day and daily combat in a country side of hedgerows, was finally able to liberate my birth village of Périers on July 27, 1944. 7 weeks for only 18 miles and a heavy toll to pay. Virgil was among the ones who were KIA for the freedom of Périers on June 16. At the end of the 90s, my father (helped by the members of our local association "Normandy 44-90th US Infantry Division" made the decision to build a memorial that would pay tribute to the soldiers of the 90th ID fallen for the liberation of Périers. We wanted to erect 4 statues that would represent 4 soldiers of the 90th and through them all the soldiers of the division. We wanted each statue to have the same face as the dead soldier and we needed good pictures of them that only their relatives could have kept. This is the way Virgil was chosen to be one of the 4 statues and the way the link was made with the Tangborn family. We named them the 4 braves and you and Andrea were there for the dedication of the memorial on June 4, 2000. There were so many questions without any answer about Virgil's fate. We have tried to find some of them but probably too late as most of the witnesses were gone. Wendell, I know that you felt guilty for having probably waited such a long time before starting your inquiry. We also spent time with you at Vashon Island, in your gorgeous house. You told us about your love for nature and your political fears for the future. You were a good man Wendell, thank you again for your kindness and hospitality. I just hope that you have found Virgil again and the answer to your many unanswered questions.
Christian Levaufre
Chairman of the "Normandy 44-90th US Infantry division" association.
---
Wendell became a good friend while working on a water project here at Montesol Ranch. We met Andrea and loved them both. I am so sorry to hear about Wendell's passing. A good man. He ran the good race and fought the good fight. I will never forget him.
- Peter McGee
---
I am so sorry to read of Wendell's passing. I only knew him for a short while on Vashon but I always liked visiting him and talking about many subjects, I think of him often. Sending love to Andrea.
Trish Macdonald, Vashon
---