Hazel Ann Carroll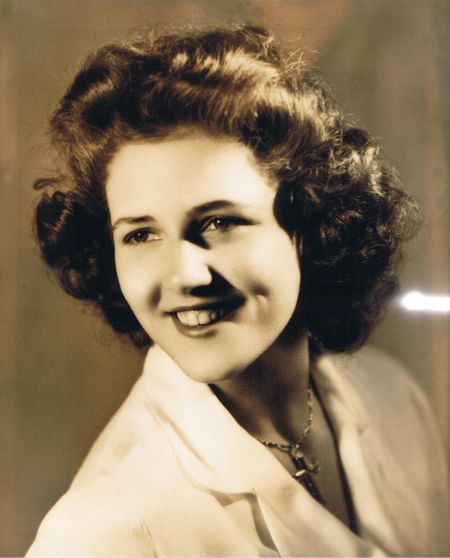 Hazel Ann Carroll passed away May 2, 2020 in Seattle from complications of Alzheimer's and COVID-19.  She will be dearly missed by four generations of her loving family, and a multitude of friends.
Hazel was born in New York City on December 22, 1925, to Bertram Howard Waters, MD and Hazel Lila Macfarlane Waters. Dr. Waters was an early pioneer in tuberculosis research and treatment at Loomis Sanatorium in upstate New York. Her mother was the daughter of Toronto's Minister of Mines, and met Dr. Waters as a patient at Loomis.  They were married and lived in Greenwich Village until his death when Hazel Ann, their only child, was two years old. Mother and daughter moved to British Columbia, to live near extended family. She grew up in West Vancouver, and graduated from Lord Byng High School in 1943. Hazel spent summers at Pender Harbor, where she first met her future husband, Herbert B. Carroll, of Seattle, whose family was vacationing there by boat. Herb's mother was the first to be charmed by Hazel, and sent her son up to meet the pretty girl minding the resort store. That chance meeting began a long distance, lasting courtship, with family Vancouver shopping trips contrived so he could visit. They married in 1944 in St. Louis where Herbert completed medical school and served in the Army Air Corps. They settled in Seattle in 1947 and raised a family of 5 daughters. Herb and Hazel were devotedly married for 72 years and shared an active and busy life.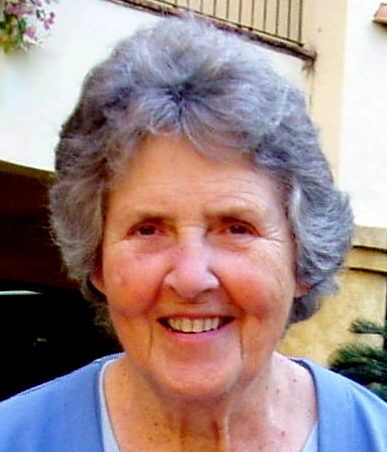 Hazel loved being with family and lifelong friends doing just about anything fun: camping, boating, swimming, skiing, and traveling. She packed up the household for a month spent on Vashon Island each summer.  No ski trip was complete without hand knitted hats and a picnic basket full of waxed paper wrapped sandwiches, chocolate chip cookies and thermoses of cocoa. She adored children and was the consummate mother and grandmother. Fussy babies, nervous teenagers and frazzled young mothers were all calmed by her serenity. It did not faze her when the backyard pool filled up with kids who were constantly hungry, or when grandchildren arrived begging to stay the weekend. She tended a beautiful rose garden, and a prolific vegetable patch. Her homemade zucchini bread was a family favorite, as was the cinnamon roll wreath for Christmas morning breakfasts. Blackberry picking expeditions yielded a delicious supply of jams and jellies, and she froze the summer's fruit harvest to be ready to make apple, rhubarb, or berry pies any time of year. She was a needlecraft expert, knitting intricately patterned sweaters and baby blankets, and sewing children's clothes. She and Herb attended every one of their children and grandchildren's school events, recitals, and athletic games possible. They transported her delicious meals across town to family members, and loved to take a mid-winter sun break to places such as Hawaii, Arizona, Florida, and Mexico. Hazel led Camp Fire and PTA meetings, supported Children's Hospital, played bridge, cribbage, and any card or board game a child desired. She had the gift of making a child feel like the center of her universe, with a pantry she called the "snack cupboard", a merry-go-round in the basement, a closet full of craft supplies and games, and a freezer full of treats.  Genuinely kind and gracious, she left a legacy of love, strength and compassion; she was generous and welcoming to all. She had an endless wellspring of love that flowed freely from her heart.
Hazel was predeceased by her daughter Suzanne Carroll and her husband Herbert B. Carroll, MD.  She is survived by her daughters Ann Marie (Ward) Carson, Christy (Dave) Cruver, Wendy (Rich) Starrett, Cindy (Tom) Ridgeway, nine grandchildren, 13 great-grandchildren, numerous nieces, nephews and cousins. A private family memorial is being planned.
---
Comments
I am so sorry for your family's loss. I hope your sweet memories of her help ease the pain of her passing.
Annie & Tara
---
Dear Hazel, beloved of all who knew you: I remember you vividly from 50 years ago. You were strikingly beautiful, serene, even aristocratic. Though very young, and somewhat clueless, I could sense your genuine warmth, kindness, and non-judgmental acceptance of others. I could tell you were the cornerstone of a wonderful family and I admired you immensely. May your eternal sleep be eternally restful. Requiescat in pace.
Patric (Ric) Earle
---
Very sorry to hear of her passing.
My condolences to the family.

Dennis Hicklin
---