Joel Godston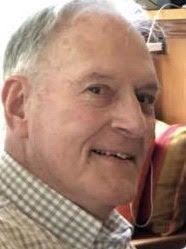 Joel Godston, distinguished engineer, avid aviator and beloved husband, brother and father, has passed away in Seattle, WA, on March 30, 2021, at age 86. He is survived by his wife, Annemarie, of 62 years, brother Arjay, sister Ruth, his sons Peter and Gregory, daughter Christa and grandchildren Jaclyn, Anna, Trevor, Ashlee, James and Annika. 
Joel was born to John and Rachel on July 4, 1934.  From an early age, he knew aviation was his calling. He crafted flying models as a child, obtaining Bachelors and Masters Degrees in Science (aeronautical engineering) at Rensselaer Polytechnic Institute (RPI). After a stint in the Air Force, where he flew B47's for the Strategic Air Command, Godston transitioned to the Air National Guard and work at Pratt & Whitney Aircraft, where he contributed various improvements to jet engine design. Godston led the counter-rotating prop design team at Pratt before retiring to his New Hampshire home in the early 1990's.  
High school sweethearts who met at Joel's 16th birthday party, Annemarie and Joel were a fixture in churches wherever they lived, and supported various activities associated with their children, including band boosters at Connecticut's
Wethersfield High School (where son Pete played trumpet and served as Drum
Major his senior year) and donation of four- and eight-seat boats to Ithaca College, where daughter Christa rowed crew (and obtained a physical therapy degree). Joel helped son Greg purchase and "fix up" a home in Cromwell, Connecticut, prior to transition to full time New Hampshire living.
Godston was a talented athlete, drafted to play on Curtis High's football team on Staten Island, NYC, playing quarterback his senior year. Godston went on to play football at RPI, as well as lacrosse, frustrating one of the sport's greatest players of all time, Jimmy Brown, (in match up's against Brown's Syracuse University) to the degree Jimmy broke Joel's nose… twice!  
In New Hampshire, Joel and Annemarie promoted the local airport among the hearts and minds of locals, largely thru the annual "Young Eagles" flying event, where Joel was proud to give over 380 youngsters the opportunity to "take the yoke" and experience the joy of flight that meant so much to him. 
Joel and Annemarie moved to Seattle to be close to Christa's family and join the
Horizon House community there, while continuing to contribute to Pete's and Greg's children via visits, phone and Zoom calls. His presence will be missed, but we are comforted to know he is with our Lord and – spiritually – always with us.  Contributions may be made in his memory to 'Partners in Caring', Horizon House, 900 University St., Seattle, WA 98101.
---
Comments
---